On the day Ken Griffey Jr. and Mike Piazza make the Hall of Fame, the steroid issue remains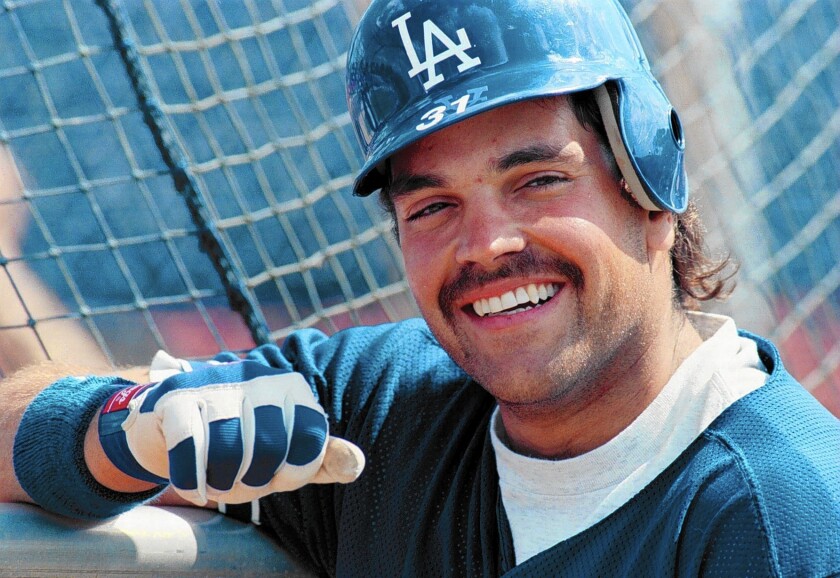 Ken Griffey Jr. had a rollicking good time toward the end of a conference call on Wednesday, talking about welcoming Seattle bands like Nirvana and Pearl Jam into the Mariners' clubhouse, about running down the street from the ballpark to try out the latest Nintendo games, about playing in three exhibitions in Cooperstown, N.Y., without ever setting foot inside the Hall of Fame.
In one of those exhibitions, he said, he took one at-bat. He doubled, stole third base, scored on a sacrifice fly, and sat around for two hours waiting for the game to end, and hours more before the Mariners bused out of town.
With apologies to Schneider's Bakery, there is not too much to do to kill time on Cooperstown's two-block Main Street. Griffey certainly had no need to patronize the many baseball memorabilia shops. He could have toured the Hall of Fame, but he had promised himself he would not so much as look inside the building before he was elected as a member.
"Now," he said, "I'm going to do it."
Those are the stories fans cherish. There was joy in Griffey's voice as he told them. But that jubilation did not flow until the end of the conference call, tempered after three of the first four questions Griffey heard were related to performance-enhancing drugs.
"This game has healed," Mike Piazza said on a separate conference call. "They've addressed the issue. We're moving on."
Not so fast. Not as long as Barry Bonds and Roger Clemens remain on the ballot, their status in baseball purgatory casting a shadow over the latest Hall of Fame election. Griffey and Piazza got in — with Griffey selected on a record 99.3% of the 440 ballots — yet the players who were elected had their celebrations tainted by having to answer questions about players who were not elected.
For the previous three years, Piazza was one of those players, his status as the greatest-hitting catcher in baseball history sullied by whispers that he used steroids. On Wednesday, Piazza stepped delicately around the issue.
"That's the freedom we have," he said. "You can say those things. That's the country we live in."
Piazza, who was named on 83% of the ballots, is not known to have failed a drug test. His name did not appear in the Mitchell Report. He never faced federal perjury charges.
Bonds and Clemens did. Both beat the federal government in court.
So, Ken Griffey, would you vote for them?
"Well, you have a situation where they were Hall of Famers before all this stuff started," Griffey said. "I know everybody looks at the whole body of work. I understand that. That decision is not left up to me. It's up to you guys."
By "you guys," he meant the Baseball Writers Assn. of America, selected by the Hall of Fame as its voting body.
Fair enough. But, if you did have a vote, would you cast it for Bonds and Clemens?
"I'd rather not share," Griffey said.
That came off as a polite no, rather than a reluctance to say whom he thought should join him in the Hall. After all, a few minutes later, the conversation turned to the candidacy of Edgar Martinez.
"Do I think he should be in? Yes," Griffey said.
The Hall of Fame's board of directors would like to be done with Bonds and Clemens. The board cut the maximum time a player can stand for election from 15 years to 10, the sooner to dissolve the steroid stains from the process. That leaves Bonds and Clemens with six more tries.
But the board also purged the voting body of about 100 writers, none of whom have actively covered the sport within the past 10 years. That bloc appeared to be particularly strident in its opposition to electing players linked to the use of performance-enhancing drugs.
Clemens jumped to 45% this year, after ranging from 35% to 38% in his first three tries. Bonds jumped to 44%, up from 35% to 37%.
With no other purges scheduled, it would appear to be difficult for Bonds and Clemens to ascend to the 75% required for election. There is no dispute about their on-field credentials, as there was with such inductees as Bert Blyleven and Jim Rice who struggled through years of elections. There simply is a dispute about whether the steroid stain should be a disqualifying one.
This was the opinion tweeted late Tuesday by Roy Halladay, a two-time Cy Young Award winner: "When you use PEDs you admit your not good enough to compete fairly! Our nations past time should have higher standards! No Clemens no Bonds!"
The debate probably has six years to run, at which time the writers will have to swallow hard and make one last call: Is it a Hall of Fame without the only seven-time MVP and the only seven-time Cy Young winner?
In the meantime, next year's question: Vladimir Guerrero, would you vote for Bonds and Clemens?
Twitter: @BillShaikin
---
Get our high school sports newsletter
Prep Rally is devoted to the SoCal high school sports experience, bringing you scores, stories and a behind-the-scenes look at what makes prep sports so popular.
You may occasionally receive promotional content from the Los Angeles Times.