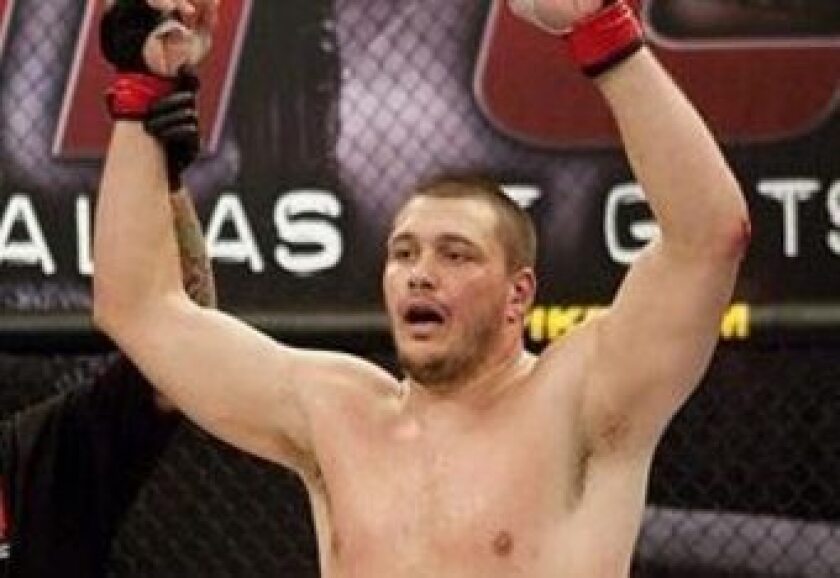 The UFC suspended fighter Matt Mitrione indefinitely on Tuesday for his comments about transgender fighter Fallon Fox.
Mitrione, appearing on the web show "The MMA Hour" on Monday, said that he was disgusted by female fighter Fox, who revealed in February that she was a man before undergoing gender reassignment surgery in 2006. Since then she has won both of her MMA fights.
"He's chromosomally a man," Mitrione said. "He had a gender change, not a sex change. He's still a man. He was a man for 31 years. Thirty-one years. That's a couple years younger than I am. He's a man. Six years of taking performance de-hancing drugs, you think is going to change all that? That's ridiculous.
"That is a lying, sick, sociopathic, disgusting freak. And I mean that. Because you lied on your license to beat up women. That's disgusting. You should be embarrassed."
UFC released a statement Tuesday announcing Mitrione's suspension.
"The UFC was appalled by the transphobic comments made by heavyweight Matt Mitrione today in an interview on 'The MMA Hour,'" the statement said.
"The organization finds Mr. Mitrione's comments offensive and wholly unacceptable and - as a direct result of this significant breach of the UFC's code of conduct - Mr. Mitrione's UFC contract has been suspended and the incident is being investigated. The UFC is a friend and ally of the LGBT community, and expects and requires all 450 of its athletes to treat others with dignity and respect."
Mitrione is 6-2 with the UFC. Fox does not fight for UFC.
ALSO:
This crazy Rick Pitino horse story is starting to get legs
Forbes names Carmelo Anthony the NBA's most-overpaid player
Watch Rick Pitino duck for cover during post-NCAA final fireworks
---