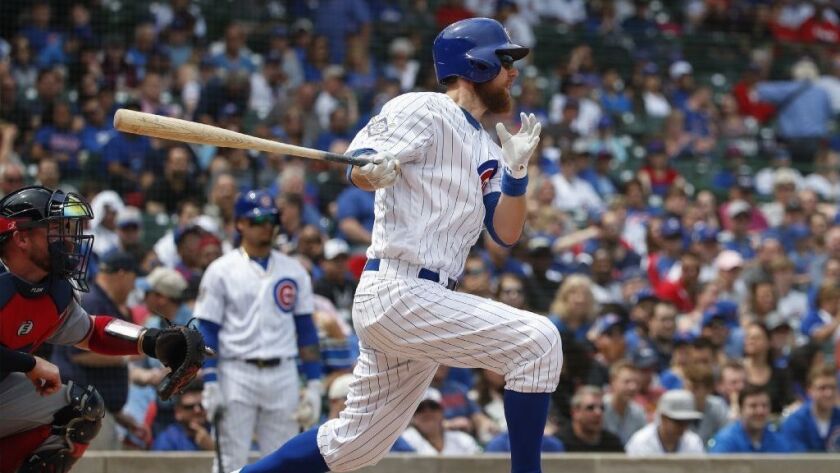 Ben Zobrist was joined by Chicago Cubs teammates Kyle Schwarber and Steve Cishek in wearing black spikes Monday despite a warning from Major League Baseball that he was in violation of the sport's uniform regulations.
Zobrist on Saturday posted a letter on Instagram from MLB that cited him for violating regulations requiring at least 51% of the exterior of a player's shoes be the club's designated primary shoe color. For the Cubs, that's blue.
The letter said Zobrist will be subject to discipline, including a fine, if he continued to wear noncompliant shoes.
Zobrist wrote he has worn black cleats for day games at Wrigley Field the last two years to honor the game's past.
Etc.
San Francisco ace Madison Bumgarner threw off a mound for the first time since surgery in March on his broken left pinkie. ...
Minnesota catcher Jason Castro will have surgery Tuesday for torn knee cartilage and will be out from four to six weeks. ...
Landing on the disabled list: Colorado second baseman DJ LeMahieu because of a sprained left thumb and Detroit third baseman Jeimer Candelario because of left wrist tendinitis.
---