Q&A with Stronach CEO Belinda Stronach on return to racing at Santa Anita: 'All eyes are going to be on us'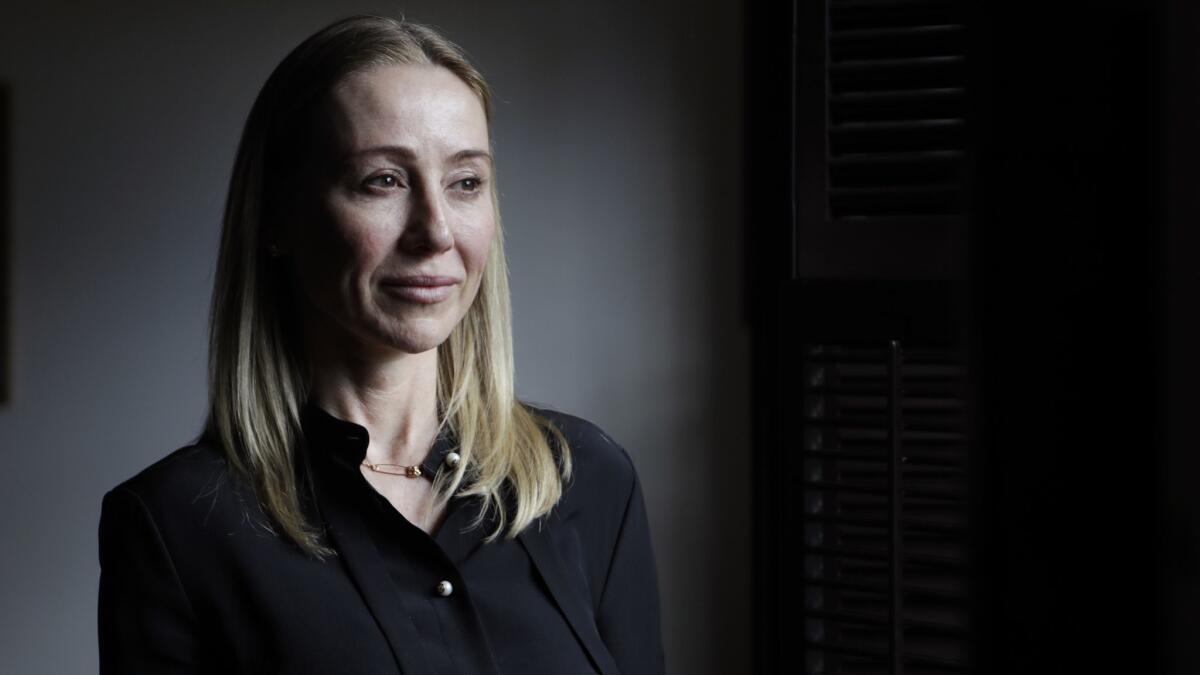 Belinda Stronach never wanted to test her crisis management skills in as painful a scene as occurred this winter at Santa Anita. As chief executive officer of the Stronach Group, which owns the track, the former member of the Canadian parliament was most interested in taking a legacy sport and bringing it into the modern era.
Then 22 horses died at the track after either racing or training between Dec. 26 and March 14.
Stronach, 52, has been in Los Angeles the past few weeks trying to find a way to regain public confidence in a sport under attack.
She proposed significant changes in how business was to be done. She wanted to prohibit jockeys from using a whip except in safety-related situations. She sought adjustments to medication rules, including limiting the application of the often-used diuretic Lasix on race days.
On Thursday, the California Horse Racing Board accepted most of those changes, barring regulatory and public notice issues. Afterward, Stronach, whose company also owns tracks in Maryland, Florida, Oregon and northern California, sat down with The Times to reflect on the past few weeks and give her vision for the future. The questions and answers were edited for brevity and clarity.
You pretty much got everything you asked for on Thursday. How does that make you feel?
We fought very hard for these reforms. For those in the industry, I think they appreciate the amount of work and consultation with stakeholders that occurred for this to actually happen. We really went in there with a coalition. For those outside our industry, they may say these are baby steps, but there should be more to follow. We're very proud of what we've accomplished in a very short period of time. But now the real work begins.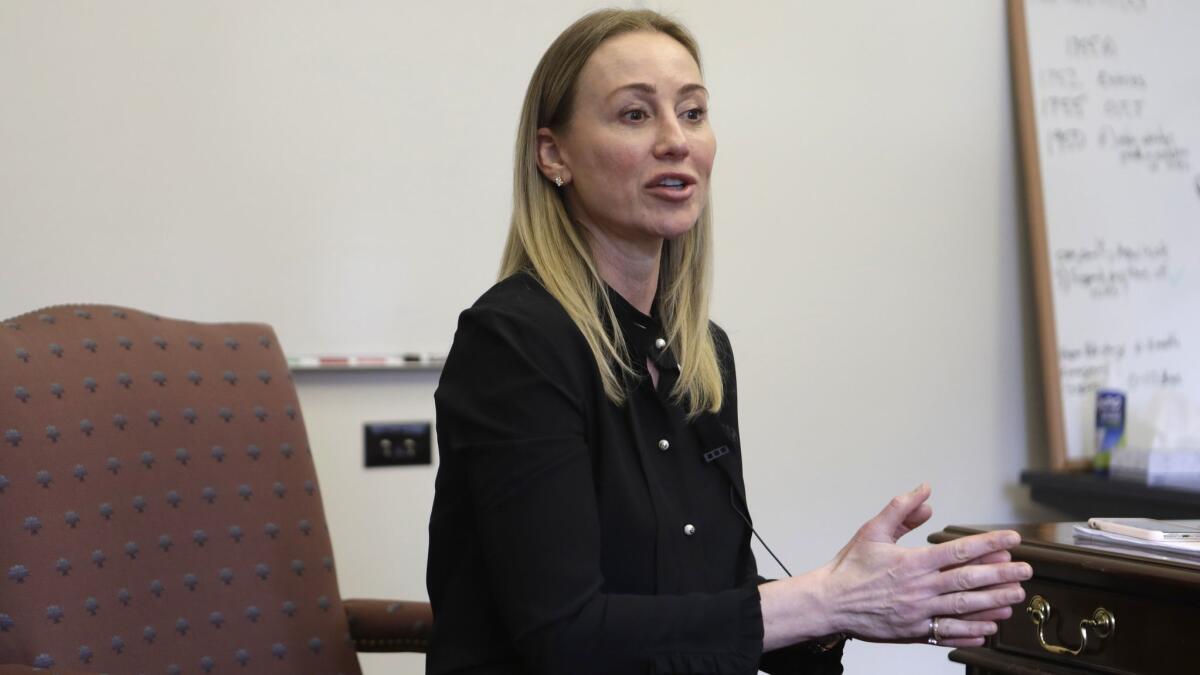 What's at stake for California racing when Santa Anita reopens on Friday?
All eyes are going to be on us. Every day we have to demonstrate that we have horse welfare and safety and jockey welfare and safety in what we do. That will continue [Friday] and every day thereafter. The reforms that are being put in place are not just to address the current fatalities, they are more systemic. The very tragic circumstances at Santa Anita allowed us to move through reforms at a faster speed and allow something positive to come out of that. There are short-term things we are trying to address, but there are long-term things, with Lasix being a case in point.
You know you can do everything right and everything can still go wrong?
We've taken a very principled stand and the principle is horse welfare and human welfare have to be at the forefront of what we do, otherwise I don't want to be a part of it. If I'm going to be a part of this business and industry, I want to leave it in a better place than when I came in. Unfortunately, it can take a tragic set of circumstances for everybody to get a wake-up call. So here at TSG we had to look at everything we were doing and also look beyond and at our entire ecosystem.
Sign up for our horse racing newsletter »
Do you have a theory of why these deaths occurred?
I don't have a personal theory, but I can tell you the day Princess Lili B broke down [the 22nd horse to die, on March 14], we all felt sick. We all felt like we were punched in the gut. Some of the fellows I work with in the office said, "This is a sign. We have to act now." We were going to lose public confidence in our entire sport if we didn't make a bold statement. It's the right thing to do. This just isn't a PR move. I'm hopeful we can get there, but now the real work begins.
When were you first made aware of the problem?
I would say around the time of the first closurestarted to happen [late in February]. I was on the East Coast and we had a lot of other issues [in Maryland] we were dealing with.
You talk about working with your stakeholders, but they said you made decisions before they were ever brought in?
I have no problem being criticized for taking a stand when we believe the fate of our industry was at stake and we were losing public confidence. It wasn't a perfect world. It wasn't a perfect circumstance. I don't think we can be criticized for [waiting] more than 24 hours [to inform others]. We had broad stakeholder meetings here each and every day. We started that consultation even before Princess Lili B.
There are people who say there is no direct link between Lasix use or the riding crop and breakdowns. So how do you sell those as needing to be fixed now?
I appreciate those that spoke about the positives of Lasix. I'm sympathetic to everyone who has a vested interest in the sport. But we looked at short term, what is the low-hanging fruit that we know we've got to do? And we looked at some of the other issues we have to do, and the crop being one that we are very sensitive to because our public demands it. I'm going to credit [chief operating officer] Tim [Ritvo] with a saying: Sometimes we're in a bubble and we're focused on the day to day. But the bubble outside our industry is a lot bigger than the bubble we are in, and that bubble demands certain values. The way we treat people and the way we treat our equine athletes. And I'm glad we're held to that standard.
Were you surprised by the pushback you got from the industry?
We had a lot, if not more, positive feedback at what we were doing as well as those that are more resistant to change or scared of it. When you're in that circumstance you have to stop and ask, "What's the right thing to do?" We're going to get through this.
At [Thursday's] meeting, you said you would expand the reforms to your other tracks in Florida and Maryland. Do you know when?
We are working 24/7 here to address the crisis in public confidence we have and demonstrate we're serious about the changes we have to make here. Some things we can do through house rules, other things we have to work through the regulatory process. Make no mistake, just like we did here, we'll be working with our stakeholder groups in those jurisdictions and say this is the way we want to go.
So, it's your intent to have the Preakness run under these rules?
This is where everyone is going to shoot me but yes, I would love to see it. Let's figure out how we're going to get there. And I'd like to see the Breeders' Cup adopt it too.
What did this stoppage cost you?
I don't think we've stopped enough to think what it cost. The cost of not doing this would have been greater than the cost of not moving forward. If we didn't do this, there is a real possibility that this industry wouldn't be around for future generations. But, certainly, it cost us in the millions.
Management has been accused of being aggressive in filling fields. Is not doing that part of your reforms?
I think what we did is take a step back and looked at the unique characteristics in California. I certainly have a greater appreciation for it. Tim has a greater appreciation to it having been here more than a year. Maybe we have to set the right foundation and allow for more time to build a greater horse population.
What kind of personal toll has this taken on you?
A few sleepless nights, that's for sure. But I feel really good about what can happen when you have a team that's committed to the right goals. It's imperfect how this happened, but building a consensus and building a coalition, it feels really good to achieve that.
There will be another death. How do you make the public understand and accept it, if you can?
It's why the work starts now. Our goal is to reduce the number of catastrophic circumstances. I'd like to see zero and we have to see how close we can get to zero. I think we made big steps [Thursday] to get to the [international] standards. We've made some great strides, but there are more strides we have to make.
Click here (or type in this url: lat.ms/2wVt90g) to sign up for our free horse racing newsletter.
Get our high school sports newsletter
Prep Rally is devoted to the SoCal high school sports experience, bringing you scores, stories and a behind-the-scenes look at what makes prep sports so popular.
You may occasionally receive promotional content from the Los Angeles Times.