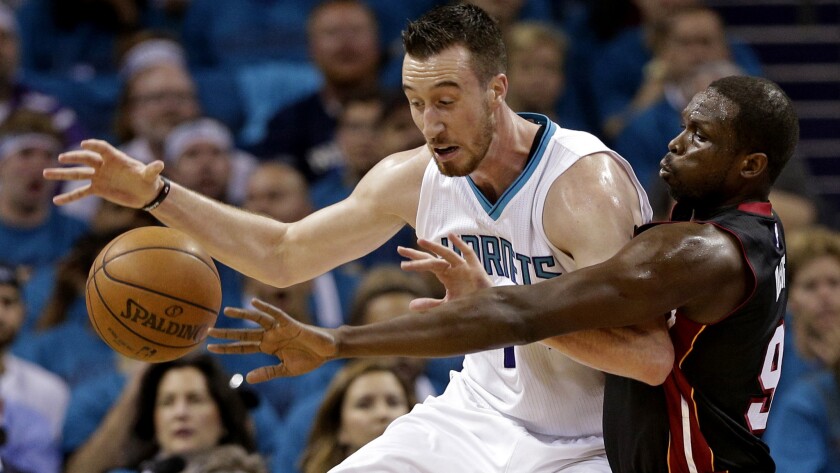 Dwyane Wade scored 10 of his 23 points in the fourth quarter, and the Miami Heat forced their first-round series to a seventh game with a 97-90 victory over the Charlotte Hornets on Friday night at Charlotte, N.C.
Luol Deng made nine of 14 shots and finished with 21 points, while Goran Dragic added 14 points and seven rebounds for the Heat, who will host Game 7 on Sunday.
The Heat overcame a playoff career-high 37 points from Kemba Walker to hand the Hornets only their 11th loss of the season at home. Al Jefferson had 18 points and nine rebounds, and Cody Zeller had 12 points off the bench for Charlotte.
With Miami leading by two, Wade made his first three-pointer of the playoffs with 46 seconds left and added an 18-foot turnaround jumper over Courtney Lee to help seal the win.
at Indiana 101, Toronto 83: Paul George scored 21 points, Myles Turner added 15 and the Pacers pulled away in the fourth quarter to force Game 7 on Sunday at Toronto.
DeMarre Carroll and Cory Joseph each had 15 points for the Raptors, who haven't won a postseason series since the first round in 2001.
Indiana trailed by as much as 12 early, never led until early in the third quarter and had to fend off a late third-quarter charge from the Raptors before blowing it open in the fourth.
---