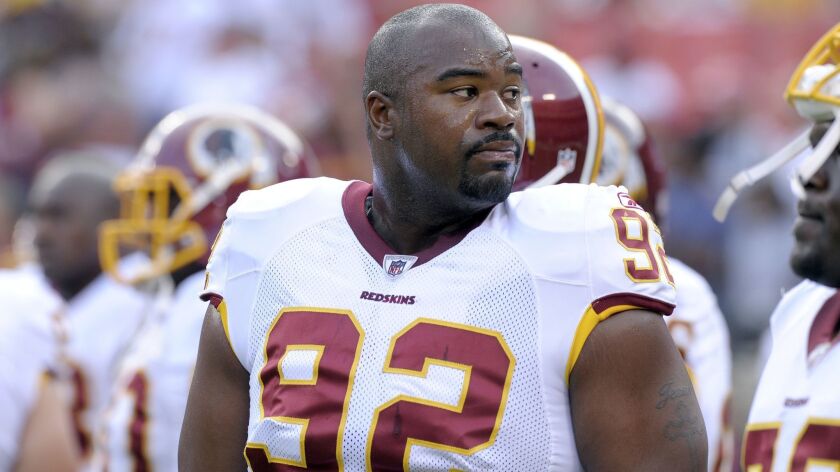 Albert Haynesworth made a plea Wednesday on Instagram in hopes of finding a kidney donor.
The two-time Pro Bowl defensive tackle posted a photo of himself in a hospital bed and described his situation as "dire."
"Well this hard for me to say but my doctors said I should reach out to my family, friends and fans," wrote Haynesworth, 38, who retired from the NFL in 2011 after 10 seasons.
"Some of you may know I've been battling kidney disease for a few years… now the time has come family, friends and fans I'm in dire need of a kidney … mine have finally failed me."
Haynesworth was drafted 15th overall by the Tennessee Titans in 2002. He spent seven seasons with the team, making the Pro Bowl twice and compiling 30½ sacks in 123 games. He signed a seven-year, $100-million contract with the Washington Redskins in 2009, but his career fizzled soon after.
He revealed during a 2016 radio interview that he had suffered a brain aneurysm in 2014.
In his Instagram post, Haynesworth asked anyone "interested in giving this precious gift" to call the Vanderbilt Medical Center at (615) 936-0695, option 2.
---