NFL: Smoke from wildfire forces Raiders indoors for second day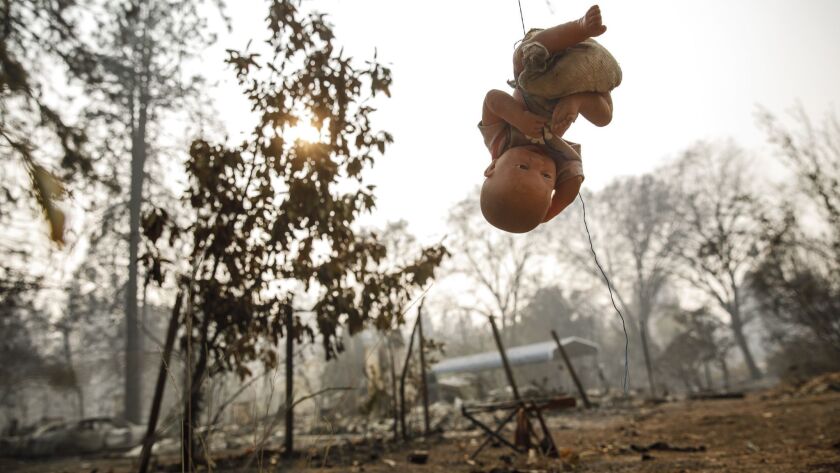 The Oakland Raiders practiced at an off-site facility for a second consecutive day Friday as thick smoke from California's deadly wildfires blanketed the Bay Area.
Much like they did a year ago when similar conditions arose due to fires in Northern California, players and coaches were bused to an indoor gym at the former Alameda Naval Air Station for practices Thursday and Friday.
Although the Raiders were forced to scale back their workouts as a result, coach Jon Gruden was mostly pleased with how things went under the circumstances.
"It's like an indoor ice rink that was transformed into a soccer field," Gruden said. "We didn't have much room to get the splits and get the routes but I'm not going to make any excuses. We're not the only people dealing with adversity right now. It was either that or get nothing so I'm really pleased with the players, the coaches and the preparation that we were able to get in."
Smoke has filled the sky in Northern California for more than a week and the air quality has been at dangerously unhealthy levels in recent days.
The Raiders will get a break from the conditions with road games each of the next two weeks. They play Sunday in Arizona and are in Baltimore to face the Ravens on Nov. 25.
"We have to deal with what we have to deal with," Gruden said. "We got a lot of reps in. We are confident that they know what to do. We just have to trust that they'll go out there and perform at the highest level possible."
The Raiders have lost five straight games and are 1-8 overall. Offensive coordinator Greg Olson said that the fires have helped keep things in perspective.
"Our hearts go out to all the people who lost lives and property, and certainly to all the first responders." Olson said. "For us, yeah, we are missing a practice. We are missing the ability to go outside, but for other people it's changing their lives or has changed their lives. Nobody here on this team has lost lives or property, so we are fortunate in that regard."
Right guard Gabe Jackson has tried to remain indoors as much as possible to avoid the smoke-filled air.
"From being here to going home I haven't spent much time outside," Jackson said. "You're always concerned about what's going on around you, especially the people that's affected, but at the same time you have to do what you have to do."
Bengals hold out hope WR Green could play vs Ravens
The Bengals are leaving a slight possibility that receiver A.J. Green could play Sunday at Baltimore even though he hasn't practiced the last two weeks because of a toe injury.
Green initially was listed Friday as out for the game, as anticipated. Cincinnati later did an about-face and listed him as doubtful, giving him a slight chance to play. The offense struggled without him during a 51-14 loss to the Saints last week.
The Bengals (5-4) need a win against the Ravens (4-5) to stay in the playoff chase.
Cincinnati ruled out linebacker Preston Brown with an injured right knee. Linebacker Brandon Bell was signed off the practice squad, and tight end Tyler Kroft went on injured reserve with a foot injury.
---
Get the latest on L.A.'s teams in the daily Sports Report newsletter.
You may occasionally receive promotional content from the Los Angeles Times.