Dallas Mavericks launch inquiry after allegations of workplace misconduct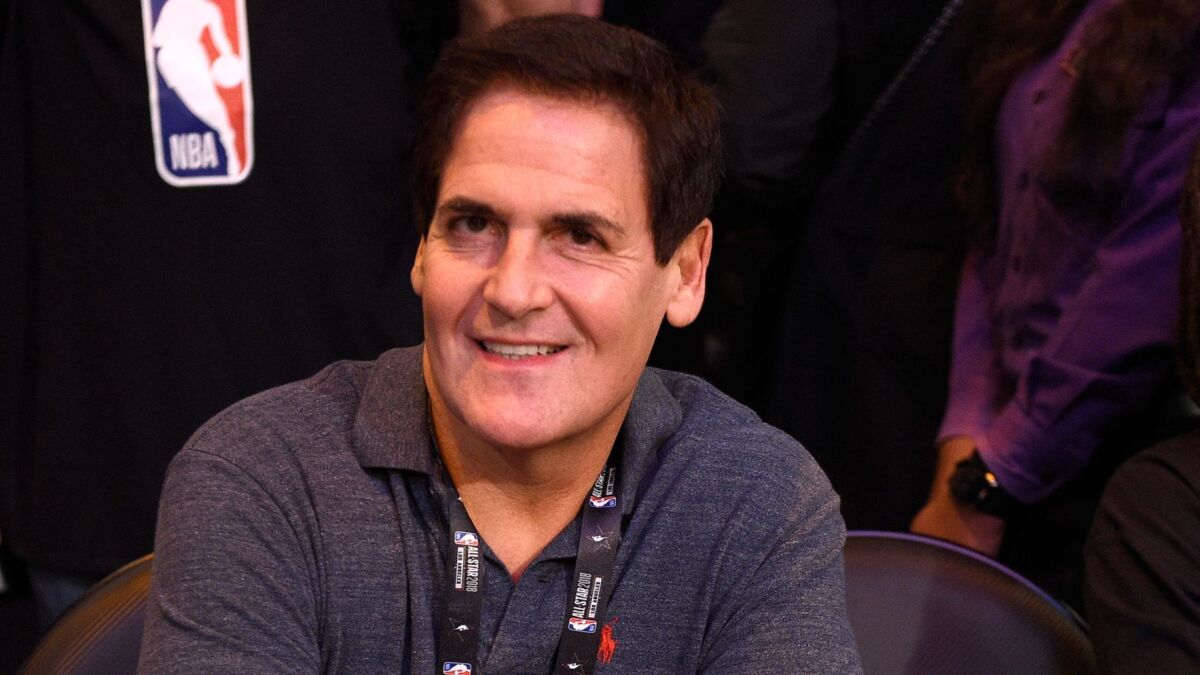 Reporting from DALLAS —
The Dallas Mavericks have hired outside counsel to investigate allegations of inappropriate conduct by former team president Terdema Ussery in a Sports Illustrated report that described a hostile workplace for women.
Ussery was accused of making sexually suggestive remarks to several women. He spent 18 years with the team before going to the sports apparel company Under Armour in 2015. Ussery, who was investigated by the team over similar claims in 1998, denied the allegations in a statement to SI.
The report said team website reporter Earl Sneed was twice accused of domestic assault while working for the Mavericks, including a guilty plea in a case that was dismissed when he met the conditions of the agreement.
The team said Sneed had been fired, and Mavericks owner Mark Cuban told SI that he fired human resources director Buddy Pittman after learning details of the magazine's report. Pittman and Sneed declined to comment to SI.
The NBA said the Mavericks had informed the league of the allegations involving Ussery and Sneed.
"This alleged conduct runs counter to the steadfast commitment of the NBA and its teams to foster safe, respectful and welcoming workplaces for all employees," the league said. "Such behavior is completely unacceptable and we will closely monitor the independent investigation into this matter."
SI contacted six female former Mavericks or American Airlines Center employees who claimed they left the sports sector because of a structure that left them feeling vulnerable and devalued while protecting powerful men who misbehaved. A male former department head said there was "built-in protection for a lot of men."
A woman who had recently been hired as a support staffer said Ussery made sexually suggestive remarks to her in the media dining room before a game during the 2010-11 season, when the Mavericks won their only NBA championship. The woman said she had been told by others to be wary of Ussery.
"Obviously there's a problem in the Mavericks organization and we've got to fix it," Cuban told the magazine. "I'm embarrassed, to be honest with you, that it happened under my ownership, and it needs to be fixed."
Two women claimed the Ussery harassed them for years, incidents that ranged from inappropriate remarks to requests for sex to touching women's calves and thighs during meetings.
Ussery had left Nike to join the Mavericks and had previously served as commissioner of the old Continental Basketball Association. He was praised by former NBA Commissioner David Stern and served as the Mavericks' alternate governor with the league.
"I am deeply disappointed that anonymous sources have made such outright false and inflammatory accusations against me," Ussery said. "During my nearly 20-year tenure with the Mavericks, I am not aware of any sexual harassment complaints about me or any findings by the organization that I engaged in inappropriate conduct."
Ussery said he had raised concerns about other Mavericks employees who he said engaged in inappropriate sexual conduct and the organization didn't address those concerns.
"I believe these misleading claims about me are part of an attempt to shift blame for the failure to remove employees who created an uncomfortable and hostile work environment within the Mavericks organization," Ussery said
Cuban told the magazine that the team was establishing a hotline for counseling and support services for past and current employees. He is mandating sensitivity training for all employees, himself included.
---
Get our high school sports newsletter
Prep Rally is devoted to the SoCal high school sports experience, bringing you scores, stories and a behind-the-scenes look at what makes prep sports so popular.
You may occasionally receive promotional content from the Los Angeles Times.