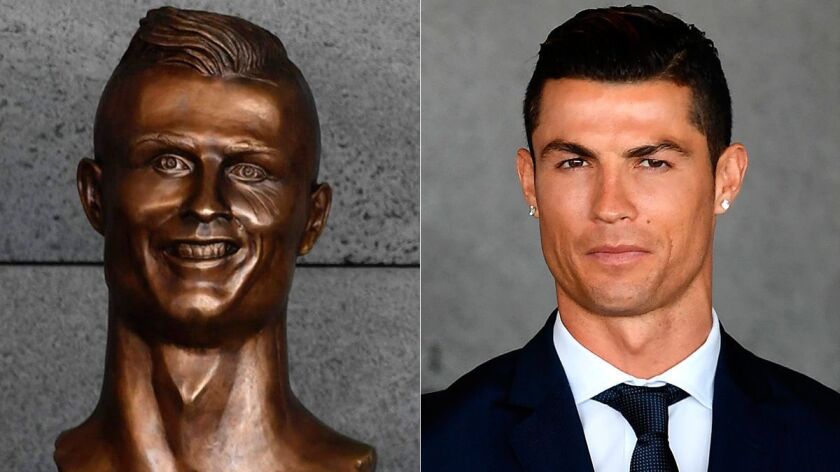 We all had a good laugh about the bust of Cristiano Ronaldo that was unveiled Wednesday at the Portugal airport renamed after the soccer star.
But a day later, we're hearing from the sculptor. A real, live human being who takes pride in his work.
Suddenly it's not so much fun. Just like when a courtroom artist actually apologized for her unintentionally hideous sketch drawing of New England Patriots quarterback Tom Brady.
Madeiran artist Emanuel Santos did not apologize for his work but told the Guardian that the bust had received Ronaldo's approval.
"Cristiano saw the photos that his brother sent him," Santos said. "I was with the brother at Cristiano's museum in Madeira, and from the messages he sent, I could tell that he liked what he saw.
"He only asked for some wrinkles that give him a certain expression in his face when he's about to laugh to be changed. He said it made him look older and asked for it to be thinned out a bit to make it smoother and more jovial. But they gave it the go-ahead; they liked what they saw."
Santos said he worked on the project for three weeks, using photos of the Real Madrid superstar from the Internet as a basic guideline.
He also added a reminder that beauty is in the eye of the beholder.
"It is impossible to please the Greeks and Trojans. Neither did Jesus please everyone," Santos said. "This is a matter of taste, so it is not as simple as it seems. "
Twitter: @chewkiii
---