NBA Commissioner Adam Silver says Danny Ferry should keep his job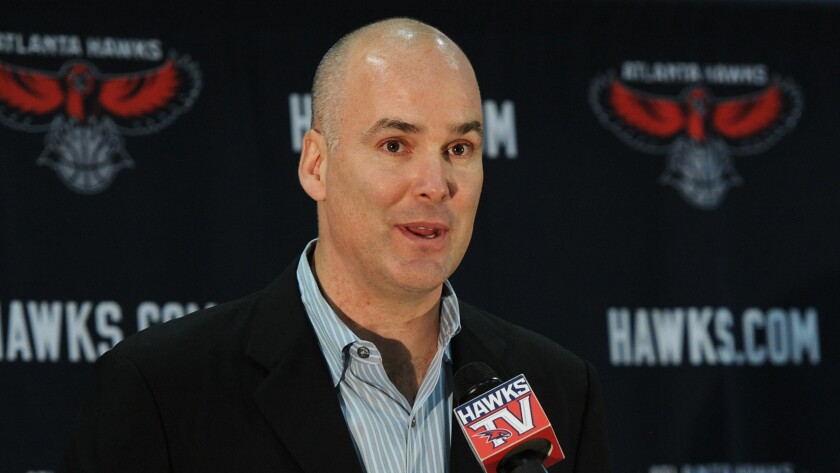 NBA Commissioner Adam Silver told USA Today Sports on Wednesday the Atlanta Hawks' internal discipline of General Manager Danny Ferry should suffice and Ferry should not be fired over racially insensitive comments Ferry made about free agent prospect Luol Deng.
Speaking to the newspaper in Barcelona during the FIBA World Cup, Silver said Ferry's solid history as an executive and Ferry's assertion he was reading from a scouting report on Deng should serve as mitigating factors in his punishment.
"The discipline of a team employee is typically determined by the team, and in this case the Hawks hired a prestigious Atlanta law firm to investigate the circumstances of Danny Ferry's clearly inappropriate and unacceptable remarks," Silver told the newspaper. "In my view, those comments, taken alone, do not merit his losing his job.
"It's a question of context. … These words, in this context, understanding the full story here, the existence of the scouting report, the fact that he was looking at the scouting report as a reference when he was making these remarks, what I'm saying is — and frankly my opinion — is that this is a team decision in terms of what the appropriate discipline is for their employee. But if I'm being asked my view, I'm saying that, based on what I know about the circumstances, I don't think it's a terminable offense."
Ferry said during a conference call with Hawks owners in June Deng has "got some African in him" and later described Deng as a "two-faced liar and cheat." Minority owner Michael Gearon Jr. called for Ferry's ouster in a letter to controlling owner Bruce Levenson, but Ferry was allowed to keep his job after receiving undisclosed punishment from Chief Executive Steve Koonin.
---