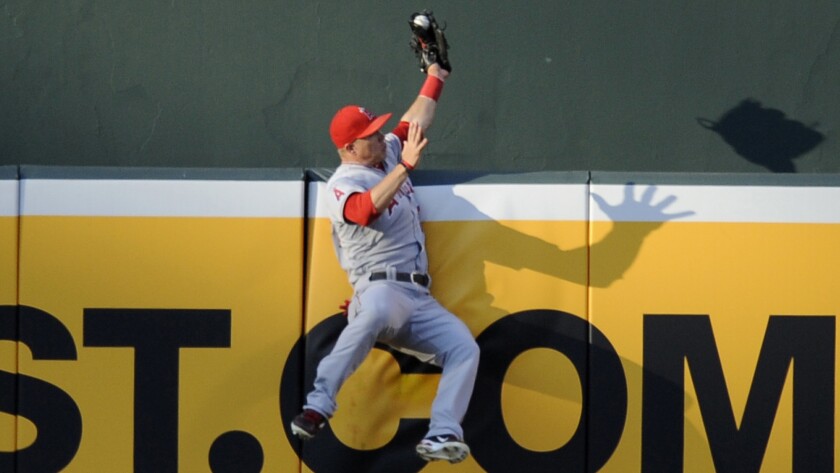 Reporting from Baltimore —
As soon as Mike Trout stepped onto the Camden Yards field for some early work Tuesday afternoon, he made eye contact with Baltimore Orioles shortstop J.J. Hardy, who immediately pointed to the Southwest.com advertisement on the center-field wall.
That was where Trout, the Angels center fielder, made one of the more spectacular plays in recent baseball history, sprinting to the warning track, launching his body off the rubberized surface and leaping about four feet above the wall to rob Hardy of a home run on June 27, 2012.
"It's pretty cool — we always have fun with it," Trout said of Hardy. "I talk to him all the time, and he always brings it up. It's one I'll always remember, for sure."
Trout, in his third big league season and already considered by many to be the best all-around player in baseball, does not hesitate when asked if that was his favorite catch. "Yeah, definitely," he said.
But he hemmed and hawed a bit when asked if it would be difficult to top.
"It's only my third year," he said, "but it's going to be tough, for sure."
---