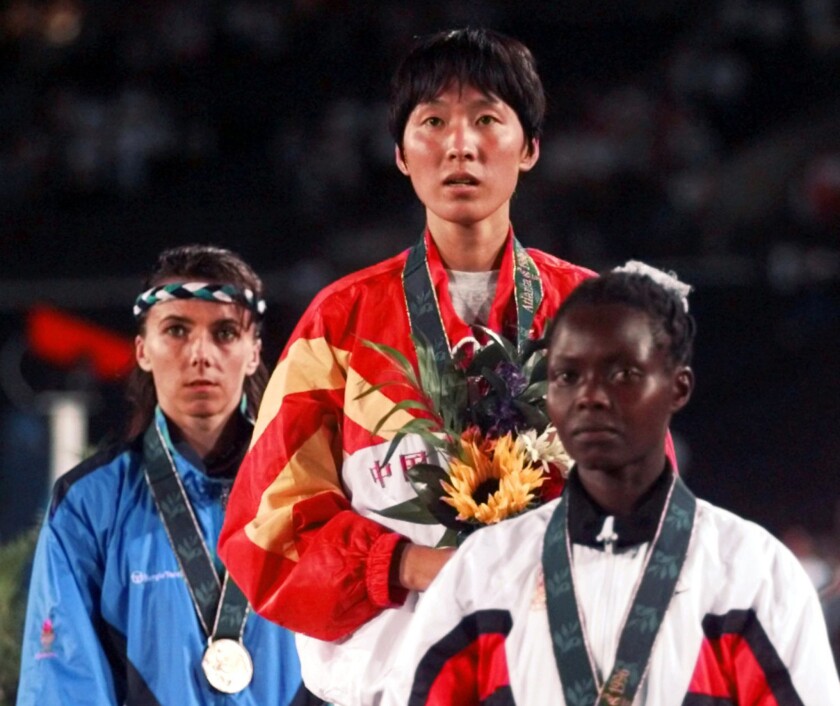 Still shaken by a massive doping scandal in Russia, international track officials are now reportedly investigating allegations of state-sponsored cheating in China during the 1990s.
The developing probe by the International Assn. of Athletics Federations calls into question long-time world records held by Wang Junxia in the women's 3,000 and 10,000 meters.
See more of our top stories on Facebook >>
At issue is a series of articles published Friday by the Chinese website Tencent, one of which details a letter that Wang allegedly wrote to a journalist in 1995, complaining about her famed coach, Ma Junren.
"It's all true that Coach Ma had beaten, verbally abused and mistreated us for years," the letter was quoted as saying. "It's also true that he had coaxed or forced us into using large quantities of banned drugs."
The letter was reportedly co-signed by nine teammates on a squad known as "Ma's Army" that excelled in international competition during the '90s.
Get the latest in sports with our free newsletter >>
Wang was an Olympic and world champion. Her world records, set in 1993, have yet to be broken.
MORE SPORTS NEWS
Athletes react to news of X Games icon Dave Mirra's death
Johnny Manziel is dropped by his agent after latest incident
Life after the NFL: Super Bowl hero Joe Montana can't run, struggles with other activities
---