Unconventional move backfires for pitcher C.J. Wilson and Angels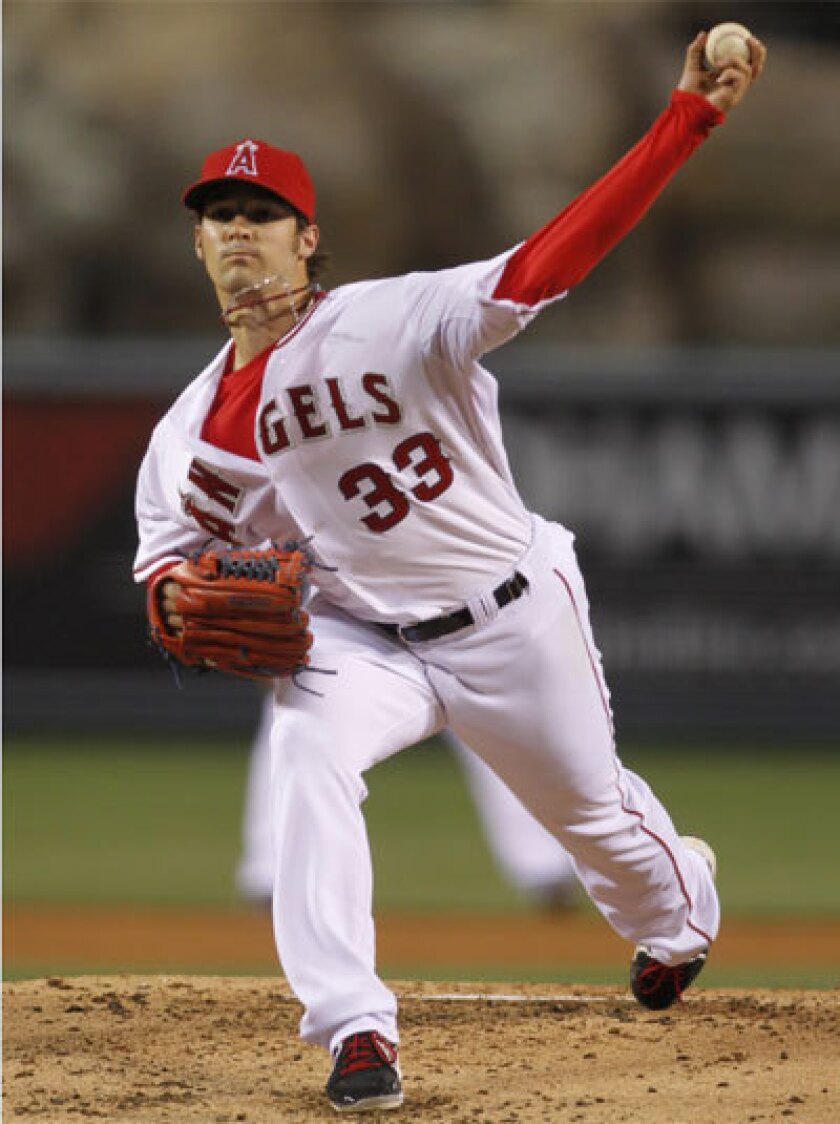 C.J. Wilson can be loquacious on just about any topic, but the Angels left-hander clammed up after Tuesday night's 8-3 loss to the Seattle Mariners when he was asked about his third-inning intentional walk to Robinson Cano.
With runners on second and third and two outs, Manager Mike Scioscia made what seemed like an unconventional move, ordering the southpaw Wilson to intentionally walk the left-handed-hitting Robinson Cano to load the bases for switch-hitter Justin Smoak.
Cano entered with a .367 average (11 for 30) against Wilson, while Smoak had a .207 mark (six for 29) and is a career .233 hitter from the right side. But the move backfired, as Smoak drove a three-run double to left-center field to cap a four-run rally and give Seattle a 4-0 lead.
Asked if it was strange to walk a left-handed hitter to pitch to a switch-hitter who would bat from the right side, Wilson said, "Yes … no more questions on that one."
It was clear Wilson did not like the move, but he did not want to elaborate, other than to say that the pitch Smoak hit was "crappy." Catcher Hank Conger "wanted it in one place, I wanted it in another, and I threw it right down the middle," Wilson said. "The best thing I could have done right there is miss wildly."
Though Smoak hit a double and a three-run homer in Monday night's season opener, Scioscia felt that Cano, who signed a 10-year, $240-million deal with the Mariners over the winter, is the more dangerous hitter.
"Right now, if you look at their lineup, Cano is a guy you want to try to minimize as much as you can," Scioscia said. "Smoak, give him credit, he got some big hits [Monday] night, some big hits [Tuesday] night, and if that continues, Cano will get some pitches to hit. But right now, you want to make Smoak swing the bat instead of Cano."
---
Get the latest on L.A.'s teams in the daily Sports Report newsletter.
You may occasionally receive promotional content from the Los Angeles Times.