Lamar Odom breaks silence to defend the Kardashians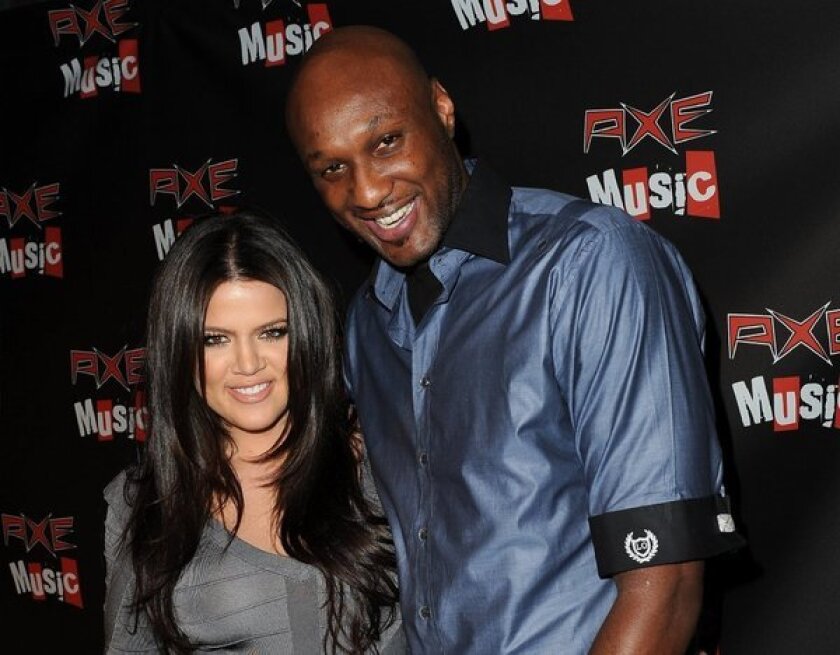 Lamar Odom, who has remained silent during the recent rumors about drug use and his Aug. 30 arrest for allegedly driving under the influence, has broken his silence with a few tweets criticizing his father and defending his wife, Khloe Kardashian Odom, and the Kardashian family.
The tweets appear to be in response to an interview Odom's father, Joe, gave to radaronline criticizing the Kardashians and blaming them for his son's misfortunes.
"They brought him down," Joe Odom told the website. "I think the best thing for him would be to have a clean break, divorce Khloe and as a single man try and get his life back together."
Late Tuesday night, Lamar Odom responded and denounced his father on Twitter and TwitLonger.
Won't continue 2 speak on this but I have got 2 let this out real quick. I have let this man and many others (cont) https://t.co/ACFVHjkevg— LAMAR ODOM (@RealLamarOdom) September 25, 2013
Odom went on to say of his father: "He was absent ALL of my life due to his own demons. My mother and grandmother raised me. Queens raised me. For the first time since they left, came a blessing of a FAMILY that I married into. FAMILY. That man wasn't even invited to my wedding. He has never met my mother in law and some of my other family. How can a man who has NOT once called me to check on my well being have the nerve to talk so recklessly about his own "son". He is my downfall! His own demons may be the ONLY thing he gave 2 me. He disrespecting the ONLY FAMILY that has loved me without expecting anything in return. They are the ONLY ones that have been here consistently 4 me during this dark time. "
Odom then went on to blame himself for his recent troubles.
"Only person 2 blame is myself. Say what you want about me but leave the ones who have done nothing but protect and love me out of this! This goes to out to everyone!"
ALSO:
Roger Goodell discusses concussion settlement with John Lynch
Report: Tampa Bay Buccaneers will bench quarterback Josh Freeman
Watch Cooper Manning make younger brother Peyton cry ... at age 3
---
Get the latest on L.A.'s teams in the daily Sports Report newsletter.
You may occasionally receive promotional content from the Los Angeles Times.