Mark Cuban takes parting shot at David Stern after latest NBA fine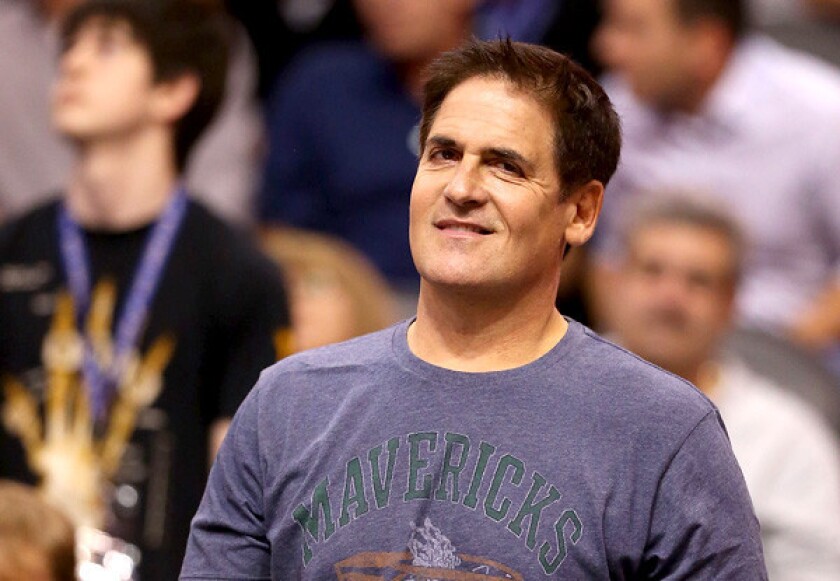 It came as no surprise that the NBA on Saturday levied a $100,000 fine on Dallas Mavericks owner Mark Cuban after he walked onto the Staples Center court following his team's late collapse in a 129-127 loss to the Clippers on Wednesday to give the officials a piece of his mind.
With about five minutes to play, the Mavericks were on the verge of blowing out the Clippers, having built a 17-point lead. Dallas went into a funk, the Clippers got hot and Cuban was obviously bothered by the outcome.
The Mavericks owner took to Twitter to verify the fine and give a jab to outgoing NBA Commissioner David Stern, who has often been at odds with the passionate Mavericks owner.
I couldnt let the commish go without a proper farewell. Its been a fun 14 years of trying to create change and donating to the donut fund !— Mark Cuban (@mcuban) January 19, 2014
That was the third in a series of tweets by Cuban on the subject. The first confirmed the fine.
Just got word that I got fined 100k for speaking my mind to the officials after our game with the clippers. #moretocome— Mark Cuban (@mcuban) January 19, 2014
The second tweet said that he'd donate an equal amount to charity if he reached 2 million followers on Twitter. He's close, so some charity is hoping a few more thousand start following him soon.
Oh, by the way, Cuban has been fined approximately $1.9 million by the NBA. Stern leaves the commisioner's job on Feb. 1. His chief deputy, Adam Silver, will inherit the job.
---
Get the latest on L.A.'s teams in the daily Sports Report newsletter.
You may occasionally receive promotional content from the Los Angeles Times.