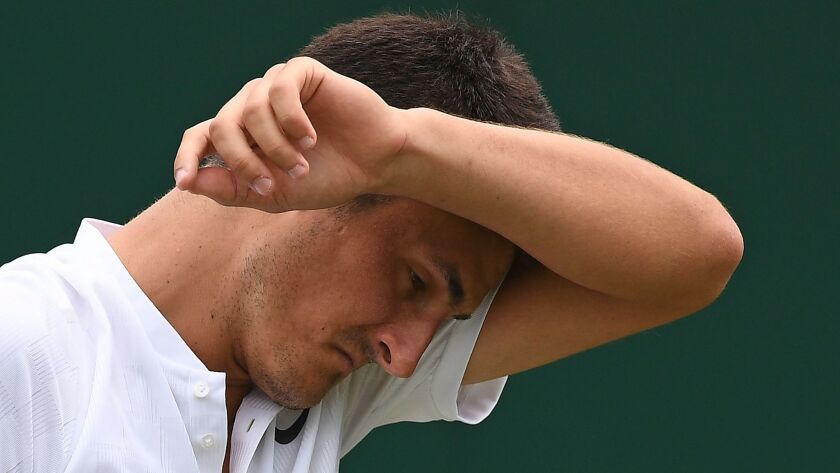 Reporting from London —
So far, Wimbledon has been largely free of controversy. Then there's the case of Australia's Bernard Tomic, who caused a stir last week when he confessed to reporters he was "a little bit bored" in his first-round loss to Alexander Zverev and that he called for a trainer – even though he wasn't injured – to disrupt his opponent's momentum.
Tomic, who lost in straight sets, was fined $15,000 by the International Tennis Federation, and lost his sponsorship deal with Head. "His opinions in no way reflect our own attitude for tennis, our passion, professionalism and respect for the game," the racket maker said in a statement. "Therefore, we have decided to discontinue our collaboration with Bernard Tomic."
In a group interview Monday, Richard Lewis, chief executive of the All England Lawn Tennis and Croquet Club, said he was "disappointed" and "surprised" by the comments of Tomic.
"I think that's been dealt with now under the code of conduct," Lewis said. "I don't expect it will be said again."
Follow Sam Farmer on Twitter @LATimesfarmer
---