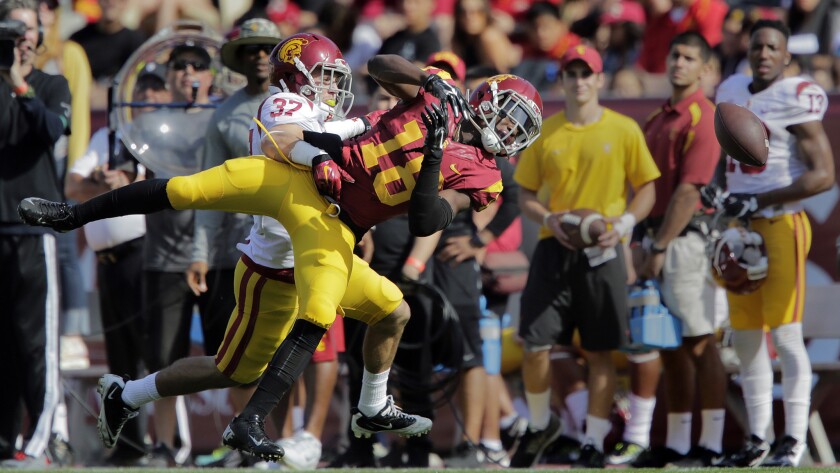 USC sophomore receiver Ajene Harris will be sidelined for the 2015 season, the school announced Thursday.
Harris underwent surgery on his right hip this month and will undergo surgery on his left hip in July.
He has attended player-run practices on crutches.
Harris was slowed during the 2014 season because of a hamstring injury. He caught four passes for 38 yards in five games.
Returning receivers for USC include sophomore starter JuJu Smith, junior Darreus Rogers, third-year sophomore Steven Mitchell and sophomore Adoree' Jackson.
Riverside City College receiver Isaac Whitney joined the team in January and De'Quan Hampton from Long Beach City College will join the team in training camp.
Harris was listed as Mitchell's backup on the spring depth chart.
Questions or comments about USC? Email me at LNThiry@gmail.com or tweet @LindseyThiry and I will respond to select messages in a weekly USC Now mailbag.
---