Colorado? No, that's California, where the aspen are finally putting on their fall show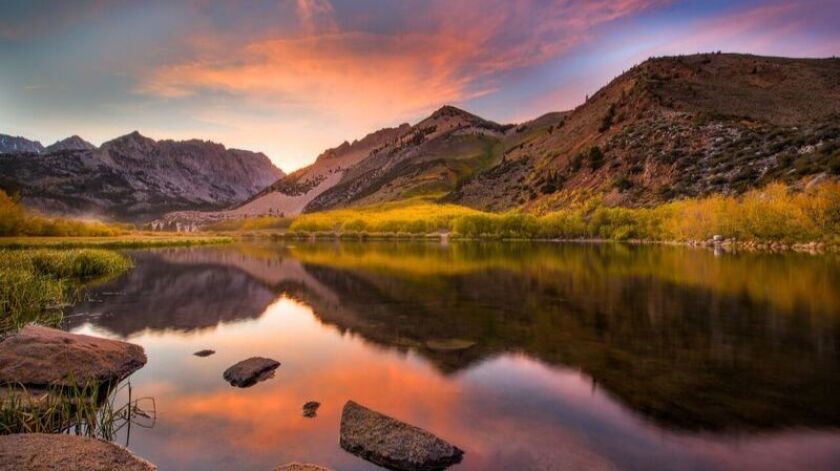 And the gold medal goes to: Bishop Creek, which is currently bursting with fall color, and will reach its peak this weekend. Further north, Mammoth Lakes and June Lake are expected to peak over the next 10 days.
This weekend, with clear skies and temperatures in the 50s to mid-60s, will make for some excellent leaf tours in Mammoth Lakes, after what had been a slow start to the season. Lake Mary, Lake George and Snowcreek Meadow are all at or nearing peak.
John Poimiroo's photo correspondents are turning in impressive shots of nearby Bishop Creek as well. He tracks these at his website, CaliforniaFallColor.com, a thorough source of state color reports.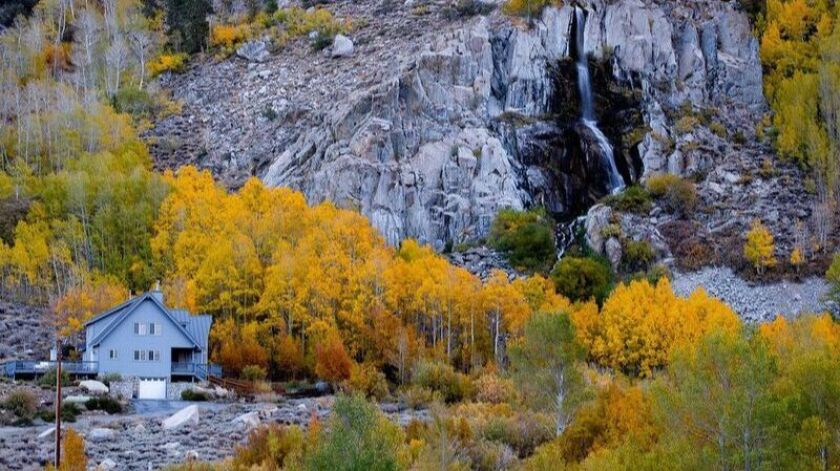 Meanwhile, Jeff Crider, who tracks fall colors for Camp-California.com, cites these other autumn hot spots:
Tioga Pass on California 120 about three miles west of Lee Vining: Not only will you find dogwoods, Crider says, but entire valleys of aspen trees. He says the aspens in Gibbs Valley, roughly three miles west of Lee Vining, are silhouetted against dark pine trees.
U.S. 395 between the Bodie turnoff and Deadman's Summit: This spot features hundreds of trees just west of U.S. 395 that "look like the aspen-covered hillsides you see in Colorado." Best viewing: morning as the sunlight hits them from the east.
June Lake Loop: The 15-mile route that circles June Lake and several other lakes is one of the finest viewing areas in the state. Leaves are turning, but are about 10 days from peak. The June Lake turnoff is about 15 minutes north of Mammoth Lakes on the 395.
ALSO:
Heading up the 395? Stopping to scope out the sights is time well spent
Why you should apply for or renew your U.S. passport before January
---
Get inspired to get away.
Explore California, the West and beyond with the weekly Escapes newsletter.
You may occasionally receive promotional content from the Los Angeles Times.