Where do the grumpiest travelers come from? D.C. takes the top prize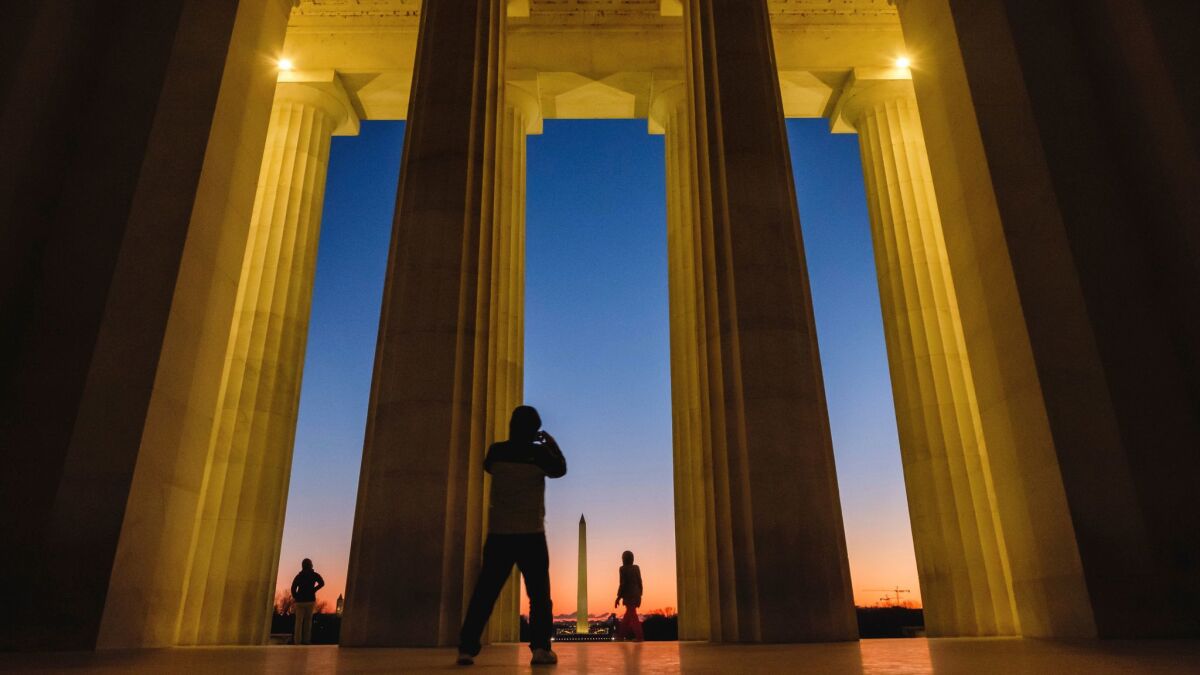 More grumpy travelers come from Washington, D.C., than any other location in the country, with Colorado and Oregon second and third, according to a study of hotel reviews nationwide.
California? Always a top-10 finisher, the Golden State came in fourth. You got a problem with that?
The happiest travelers come from Louisiana, Mississippi and New Hampshire, which ranked 1-2-3 in the study of customer satisfaction rates.
The study, released this week by RewardExpert, a points and travel rewards service, is based on 878,561 user reviews of 4,333 hotels that included the reviewer's location and a numerical ranking.
As Roman Shteyn, RewardExpert's CEO, noted, we make assumptions about people based on where they're from. Southerners are expected to be kind and hospitable, and New Yorkers are reputed to be rude. "By analyzing user review data, we set out to achieve an objective assessment of which states are most and least good natured," he said in a release.
The Grumpy Top 10
1. Washington, D.C.
2. Colorado
3. Oregon
4. California
5. Arizona
6. Nevada
7. Massachusetts
8. Washington
9. New York
10. Kentucky
The Happy Top 10
1. Louisiana
2. Mississippi
3. New Hampshire
4. Delaware
5. Iowa
6. Alabama
7. North Dakota
8. New Jersey
9. Wisconsin
10. Florida
The study's scores, which focused on one- and two-star reviews, were adjusted for population. They also factored in a state's average rating.
For an interactive map showing each state's ranking, click here.
---
Get inspired to get away.
Explore California, the West and beyond with the weekly Escapes newsletter.
You may occasionally receive promotional content from the Los Angeles Times.