Hop into the cockpit of a WWII plane for a first-hand look at Pearl Harbor attack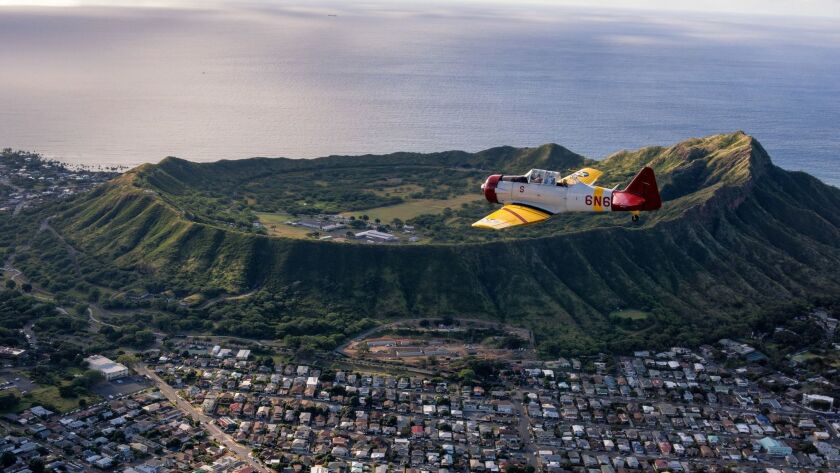 By air and by sea, visitors to Oahu have two new ways to see the sights of Honolulu.
Certainly the more spectacular is the just-launched Pearl Harbor Warbirds experiences, in which people take to the skies in actual World War II planes.
During the "Admiral's Warbird Experience," guests hop into the rear seats of vintage U.S. Navy aircraft to relive the history of the 1941 attack.
Guests soar along the same routes used by Japanese pilots as they attacked Pearl Harbor, as well as the Bellows, Kaneohe and Wheeler airfields.
For the two-hour package, guests don wartime flight suits and get a "classified" briefing, as if it were December 1941, before spending roughly 45 to 50 minutes in the air. Back on land, there's also a debriefing. The experience costs $1,495 per person.
But for half the price...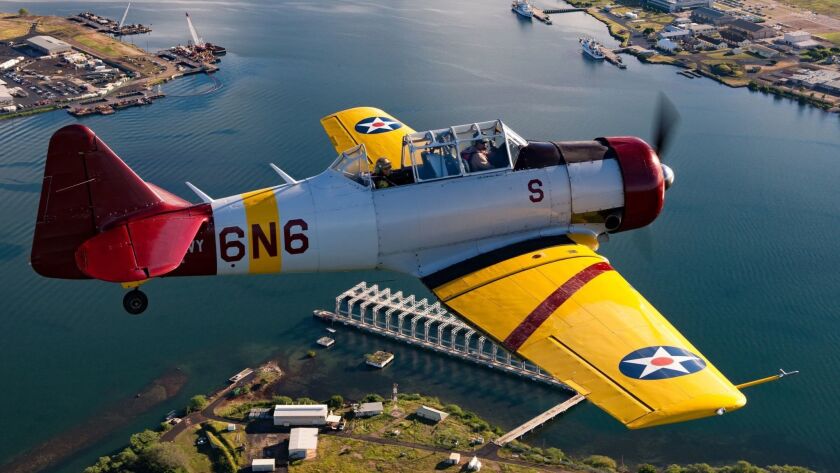 If that price point is a bit hard on the wallet, there is also the "Ensign's Warbird Experience," where $745 gets you 30 minutes in the air.
The planes depart from Kalaeloa Airport (formerly Naval Air Station Barber's Point). It's 25 miles west of Waikiki near Kapolei. Transportation to and from the resorts is not included.
Info: (844) 774-5304.
And for 40 bucks…
A far less expensive sightseeing trip awaits on the Pacific. Tour company Roberts Hawaii started its Waikiki Ocean Thriller excursions in late May.
Guests ditch the often-heavy traffic of Waikiki for a 45-minute trip along the shoreline in 25-passenger rigid-hull inflatable boats for the narrated trip past a number of Honolulu landmarks. Since the boats ride low in the water, they are ideal for viewing marine life.
The sailings cost $39.95 for adults and $29.95 for kids ages 4 to 11. Children 3 and under are not allowed on the boats.
Info: (800) 831-5541.
ALSO
Death Valley temperatures may hit 128 on summer's first day. The heat may give you bragging rights. Or it can kill you.
A decade after our passport discontent, can the snarls of 2007's passport application process repeat itself?
Snooze above the sea in one of San Diego's Crystal Pier cottages
---
Get inspired to get away.
Explore California, the West and beyond with the weekly Escapes newsletter.
You may occasionally receive promotional content from the Los Angeles Times.