Imagine a road trip in this beauty. Museums and car shows can inspire and entertain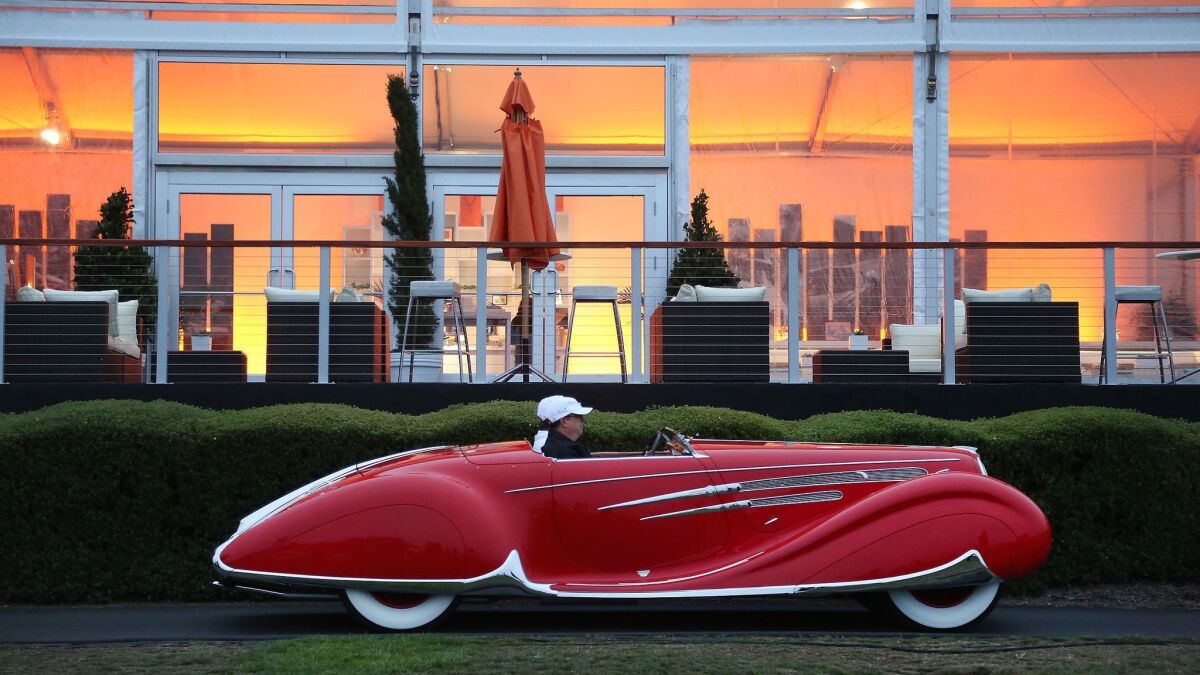 The history of Southern California is the history of cars, and the two cultures overlap like hands in prayer.
"L.A. and cars were both born about the same time," Petersen Automotive Museum chief curator Leslie Kendall said. Were it not for the car, he noted, Los Angeles would have grown up instead of out, with skyscrapers outnumbering suburbs.
It's no wonder that many wonderful car museums are based here and across the state, where family road trips have paid homage to the automobile for decades.
Here is a sampling of some of the world-class museums and car shows available to travelers in the West. Some are so significant, and well located, that they can be destinations all their own. Others are slice-of-life pit stops that can break up a long day on the highway.
Your ultimate guide to planning the best summer road trip »
Petersen Automotive Museum
For car fans, this is L.A.'s Louvre. Beautifully curated, the Petersen has become one of the world's most formidable car displays. Ask about the vault tour, a glimpse of the behind-the-scenes inventory.
Info: 6060 Wilshire Blvd., Los Angeles; [323] 930-2277, petersen.org. Admission: $15 for adults, $12 for seniors and students with ID, $7 for kids.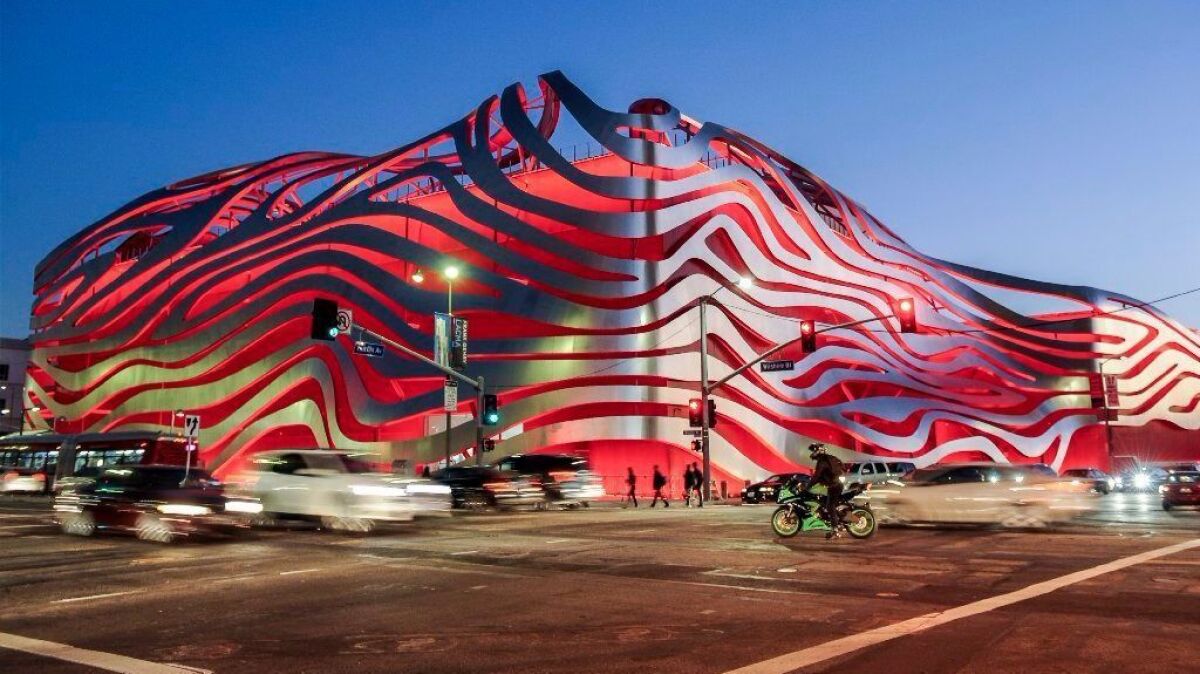 Bob's Big Boy weekly car show
This blast-from-the-past car show blends drive-in culture with striking vehicles. More blue collar then blue blood, it takes place every Friday from 4-10 p.m.
Info: 4211 W. Riverside Drive, Burbank; (818) 843-9334, bobs.net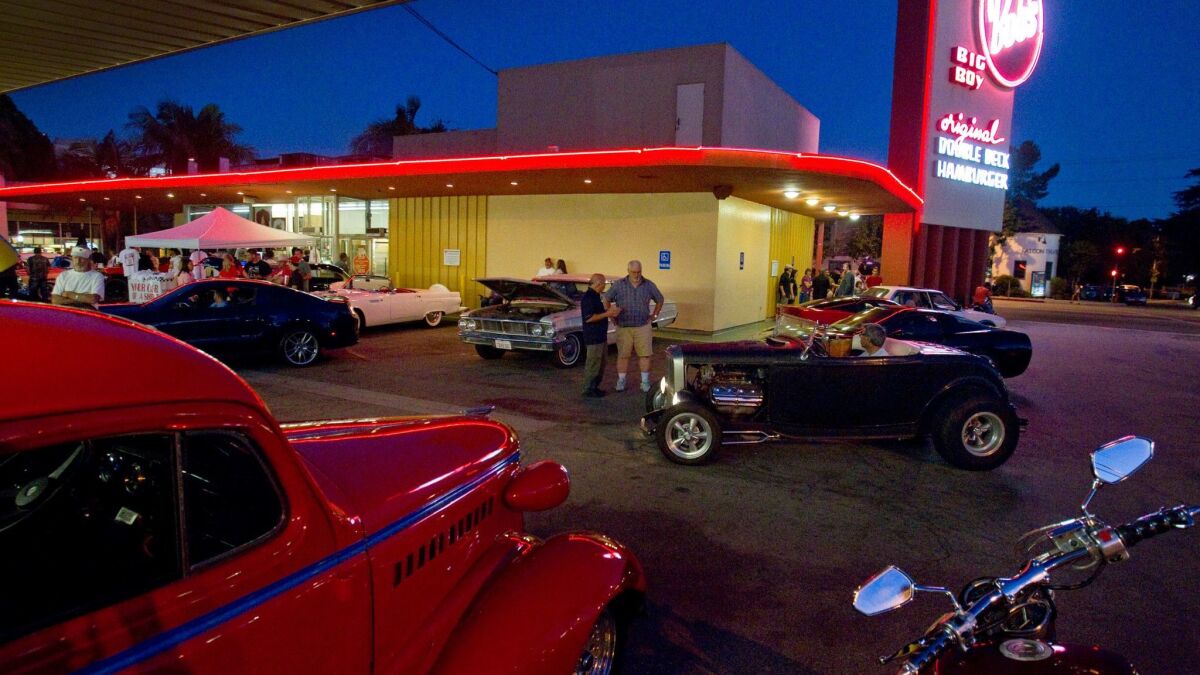 Nethercutt Museum
This car collection, on the outskirts of L.A., is housed in a 10-story structure that once belonged to cosmetics magnate J.B. Nethercutt. Antique cars include a 1909 Gobron-Brillié that looks like a cross between a car and a Victorian baby buggy.
Info: 15151 and 15200 Bledsoe St., Sylmar; (818) 364-6464, nethercuttcollection.org. Free.
Automobile Driving Museum
Each Sunday, the museum fires up three vehicles from its diverse collection of 130 cars to offer rides (10 a.m. to 3:30 p.m.) for guests 10 and older.
Info: 610 Lairport St., El Segundo; [310] 909-0950, automobiledrivingmuseum.org. Admission $10 for adults (includes car ride), $8 for seniors, $5 for kids 10-17.
Mullin Automotive Museum
Check out this museum's sophisticated collection of French cars from the Art Deco period. They are housed in the building that once contained Otis Chandler's stash of cars.
Info: 1421 Emerson Ave., Oxnard; [805] 385-5400, mullinautomotivemuseum.com. Typically, open second and fourth Saturdays of the month (check website to confirm). Admission $15 for adults, $12 for seniors, $8 for kids 3-11.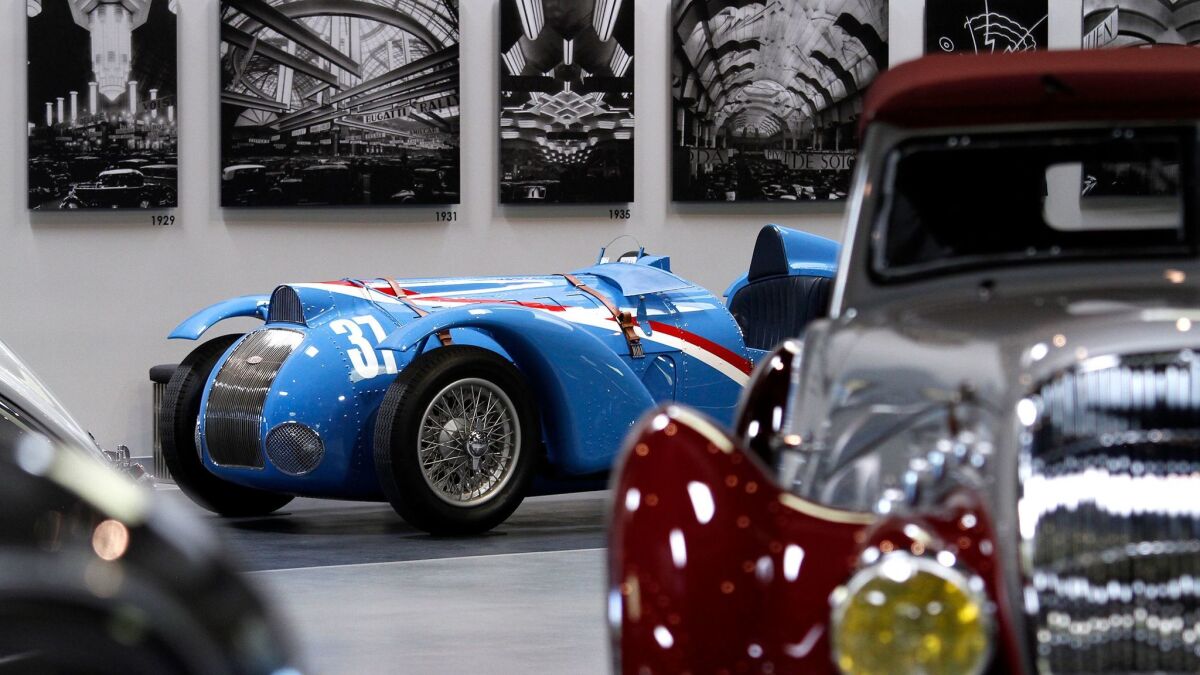 San Diego Automotive Museum
The museum, in Balboa Park, has an impressive collection of motorcycles. Among the quirky highlights: a customized Cadillac Louie Mattar fitted for a trip from San Diego to New York — and back — without stopping.
Info: 2080 Pan American Plaza, San Diego; (619) 231-2886, sdautomuseum.org. Admission $9 for adults, $6 for seniors and students with ID, $4 for kids 6-15.
Pebble Beach Concours d'Elegance
It's pricey and a little full of itself. So? Held every August (Aug. 20 this year), the Concours features the world's most valuable classic cars in a seaside setting that looks like a British period piece.
Info: Pebble Beach, Calif.; pebblebeachconcours.net. Tickets from $325.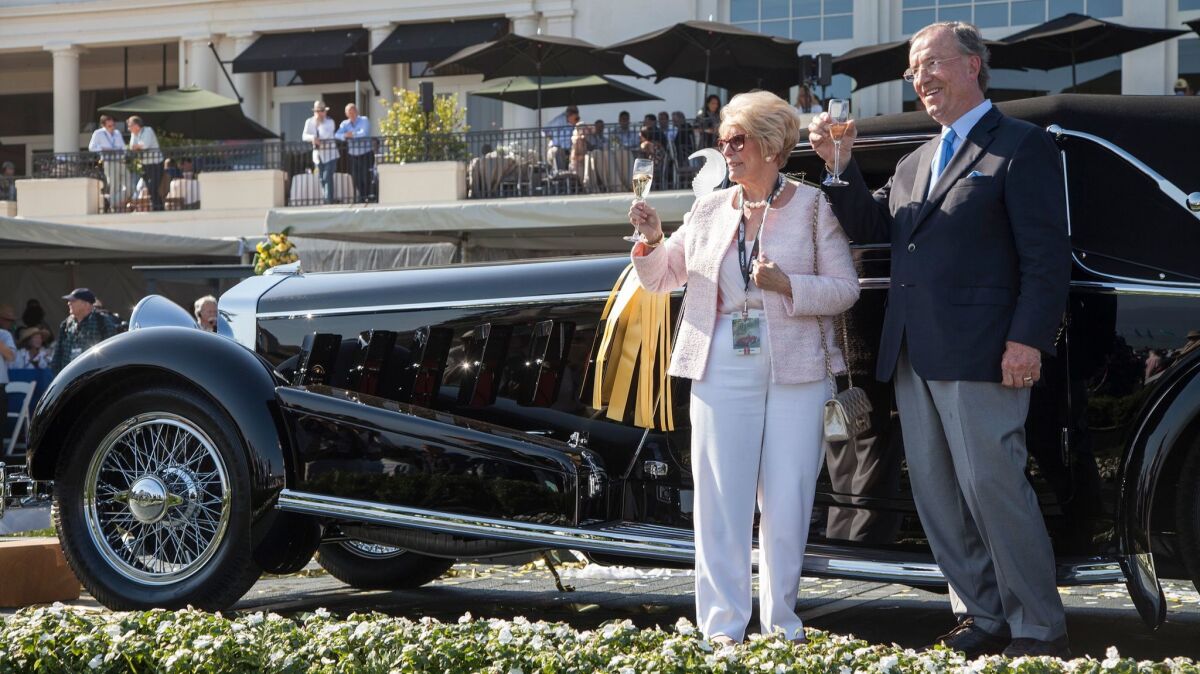 National Automobile Museum
Most of the 200 vehicles in this renowned Nevada museum, also known as the Harrah Collection, come from the massive private stash of casino mogul Bill Harrah. Among the standouts: a gold-plated DeLorean and the marvelous Phantom Corsair.
Info: 10 S. Lake St., Reno; [775] 333-9300, automuseum.org. Admission $12 for adults, $10 for seniors, $6 for kids ages 6-18.
---
Get inspired to get away.
Explore California, the West and beyond with the weekly Escapes newsletter.
You may occasionally receive promotional content from the Los Angeles Times.