Unexpectedly useful gadgets for your next outdoor adventure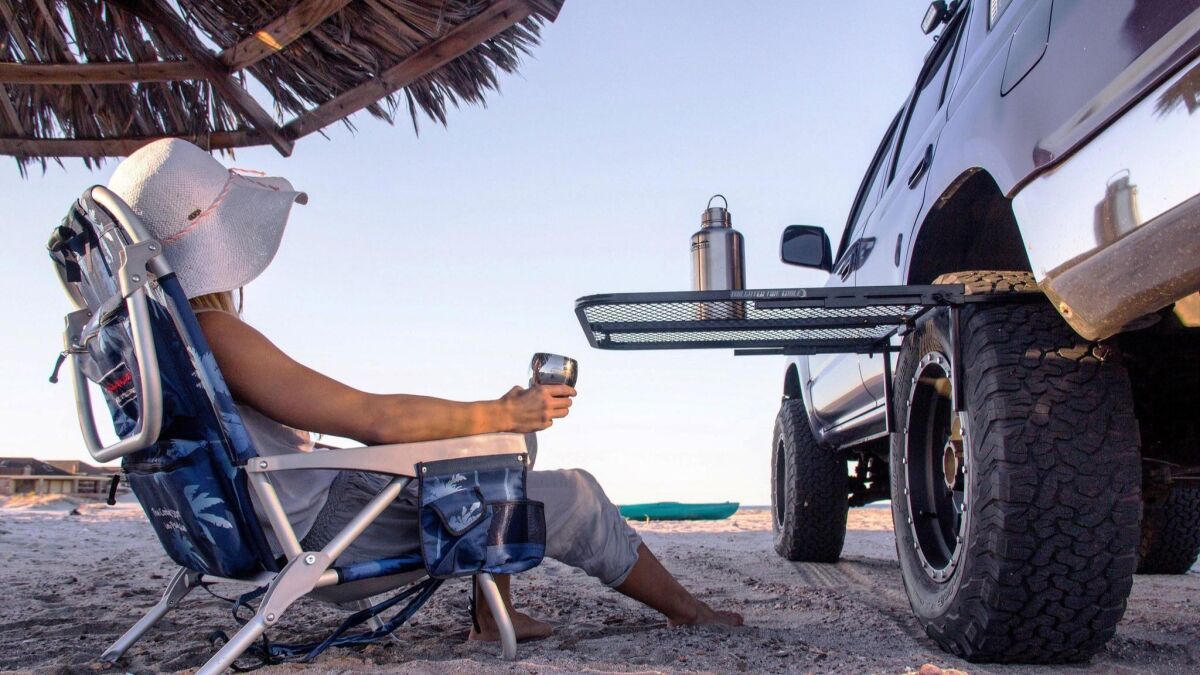 What are some of the best gear go-tos from the recent Outdoor Retailer Summer Market trade show in Denver? Outside magazine's Gear Guy Joe Jackson deemed a $12 reusable silicone sandwich bag his favorite new gear of 2019: "Sounds boring, but I promise you, it's actually quite cool," he wrote of the bag that made the leap from food container to trail essential.
I combed the trade show's booths to find these five weird, quirky or unexpectedly useful gadgets that just may find a place on your next outdoor adventure.
Mister right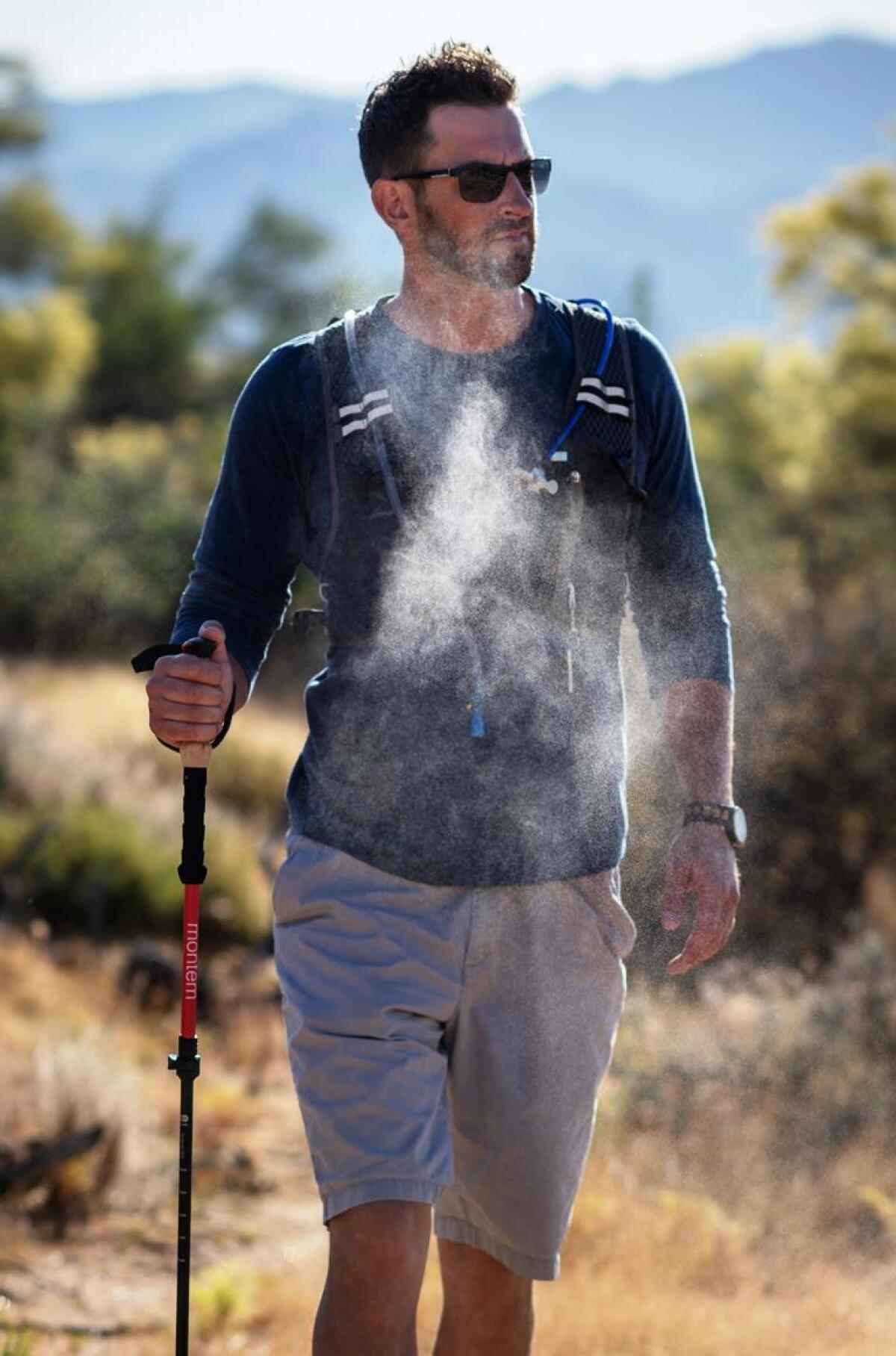 ExtremeMist's Just Add Water backpack will keep you hydrated and cool while you're on the move. Imagine sipping water while generating your own personal cooling mist. The frameless, gray nylon backpack comes with a 2-liter, BPA-free hydration pouch reservoir, a drink tube, and a bite valve with an on/off level.
The misting system comes with an adjustable spray head, a rechargeable lithium battery, a charger and a key fob remote to operate the mister and adjust the speed. Expect to use 1.75 cups to 6.5 cups an hour, depending on how much mist you want and the mist speed. Battery lasts approximately 12 hours.
Info: $189, ExtremeMist, extrememist.com
Your fan club
The WFan from Time Concepts Inc. looks like a pair of headphones, but it's actually a pair of adjustable five-blade fans you wear around your neck to create a personal breeze. The fans have three speeds (low, medium and high), come in 10 colors including navy, red, yellow, black and white, and weigh less than 5 ounces.
The gadget runs on a lithium battery that lasts between 2.5 and six hours.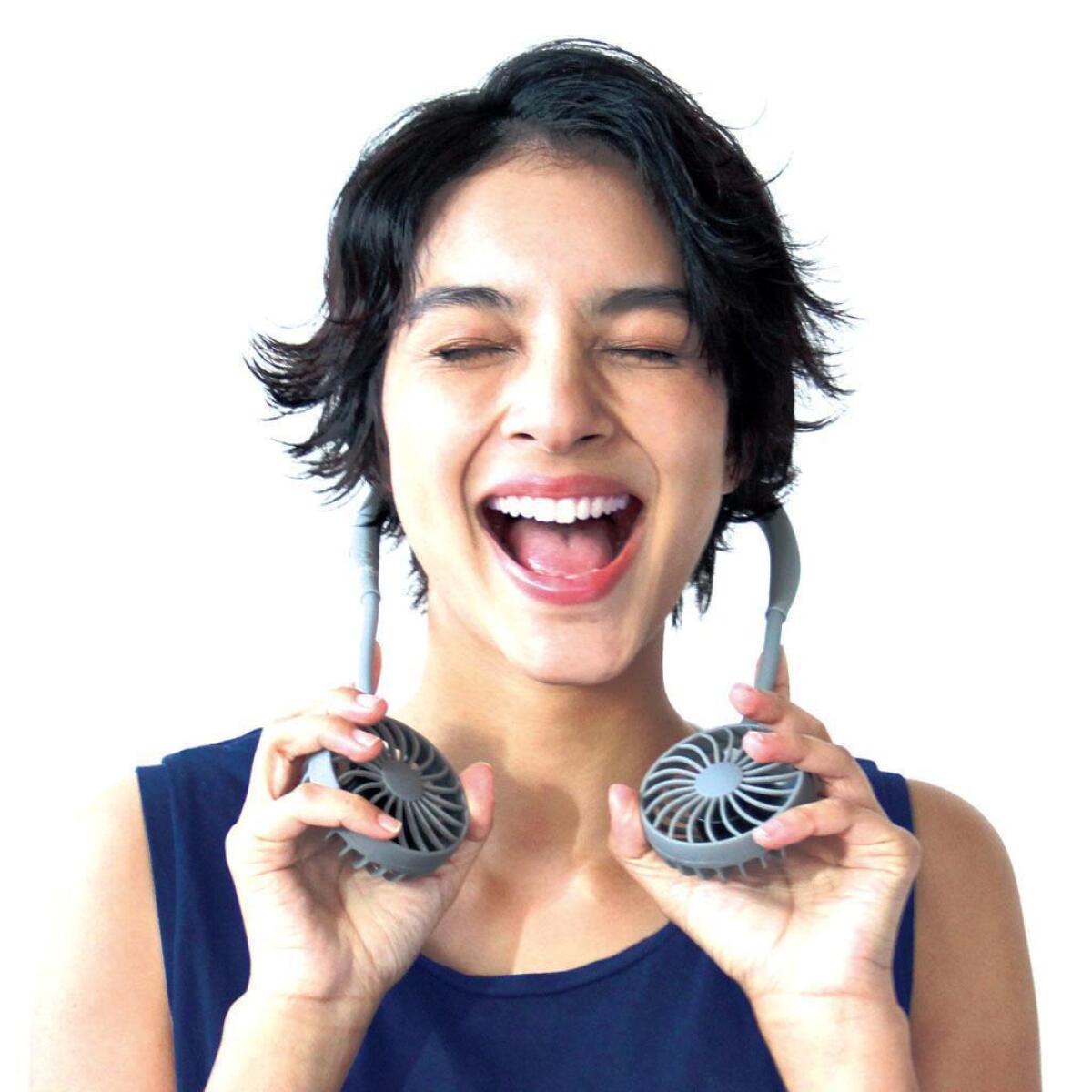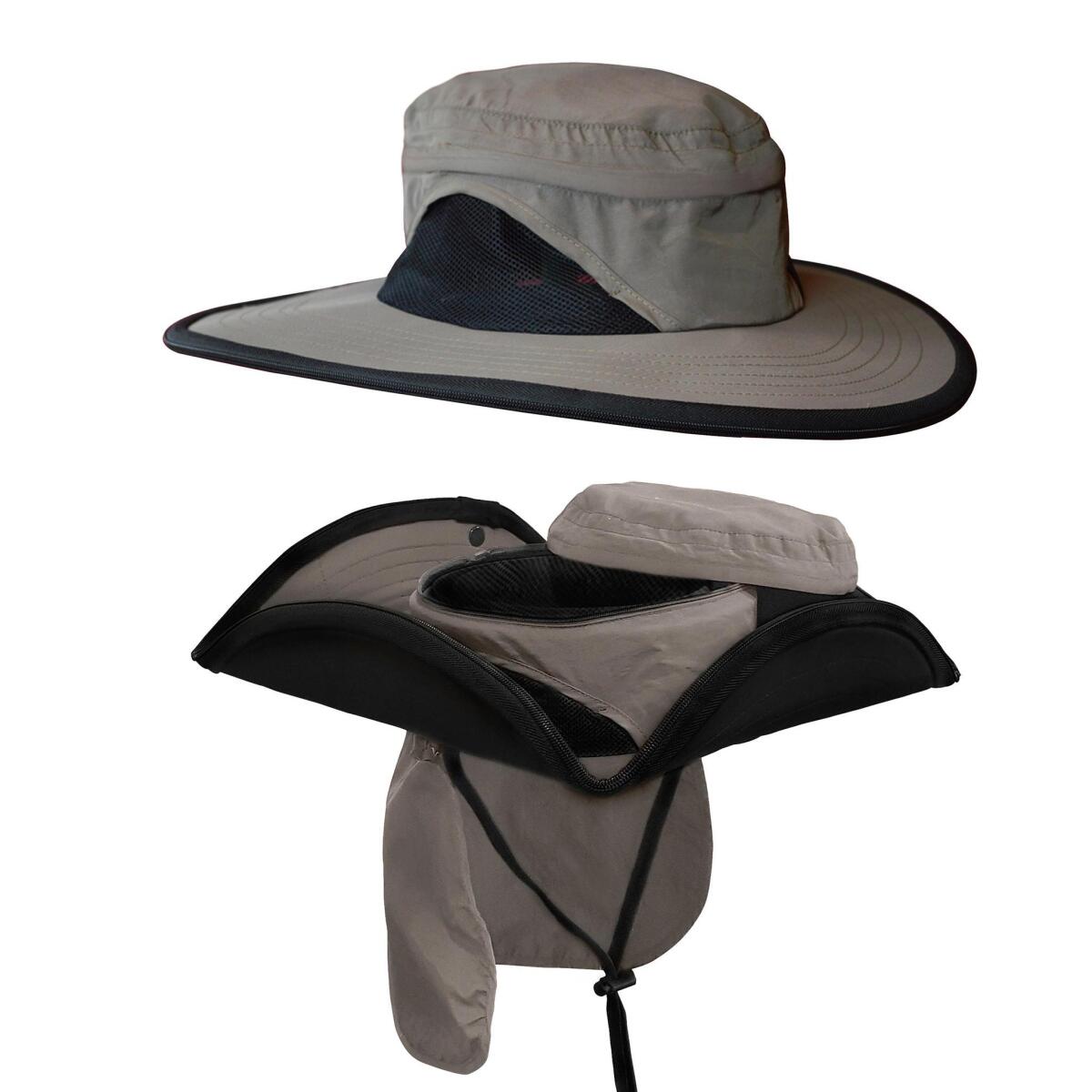 Don't ignore the ponytail band included in the box; anyone with long hair needs to pull it back to avoid getting it caught in the fan. (Ouch!)
Info: $35, WFan, wfanusa.com
Hat tricks
The Shape Flexer Hat is a UPF 50+ sun hat that's waterproof, wind resistant, washable, bendable, foldable and packable.
The hat has a secret stash pocket and a built-in neck cape to avoid neck burns, and is available in four colors, including khaki and purple.
Zip off the top and you have a wraparound visor.
The secret to its shape is a patented wire built into the brim, which makes it easy to wear it Australian style (folded on one side) or turn up the back for backpack clearance.
Info: $39.95, Shape Flexer Hat, shapeflexer.com
Table to go
Car campers take note: The Tailgater Tire Table is a durable steel table that attaches to any vehicle tire without any tools. A rear support slider goes over the back of the tire, and two bolts lock it into place.
Two small legs stabilize the table against the front of the tire. A retractable third leg can be pulled down to brace the table between the bottom of the tire and the ground. It works on cars, trucks and any vehicle that has about 2 inches of clearance between the tire and fender.
Info: $139.95, Tailgater Tire Table, bit.ly/tailgatertable
On the dot
One of the strangest items at the show was a kit called Knotty Dots Needle-Free Acupuncture, designed for hikers (or anyone else) who need to soothe shoulder, neck and ankle pain.
You apply "thermoplastic knotty dots" (instead of needles) to appropriate acupressure points on your body where you have pain. The dots are fixed in place with kinesiology tape patches called Tiger Tape.
The dots add pressure to help your thumb or finger massage aching muscles, and you can press on them as you move throughout the day. The kit includes eight knotty dots, 16 patches and a guide that outlines self-treatment locations on your body.
Info: $25, Knotty Dots Needle-Free Acupuncture kit by TigerTail USA, bit.ly/knottydots
---
Get inspired to get away.
Explore California, the West and beyond with the weekly Escapes newsletter.
You may occasionally receive promotional content from the Los Angeles Times.