Planning to vacation in Senegal or Kansas City next year? National Geographic Traveler says you should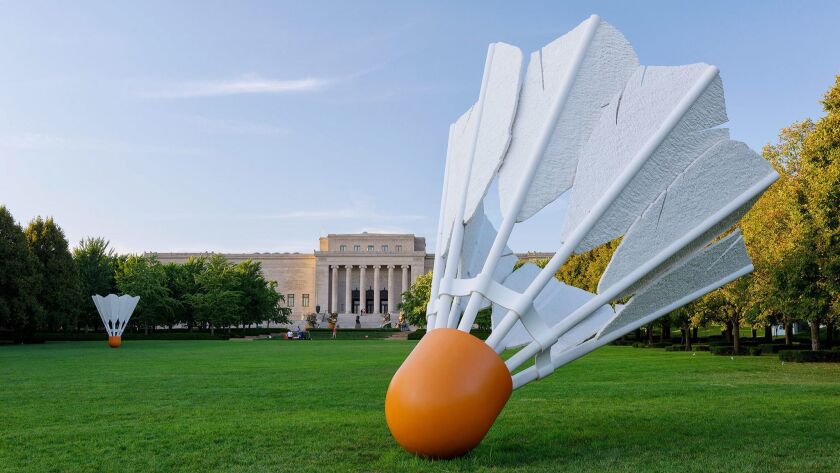 If you're wondering where in the world to go next year, National Geographic Traveler has 28 suggestions. Dakar, Senegal, and Kansas City, Mo., made the curated list of best trips to take in 2019.
Editors and "explorers" — scientists, conservationists, educators, and storytellers funded by the magazine — chose the best cities to visit next year as well as the best places to experience nature, culture and adventure.
Each destination rates a "why go now" description, and the names of outfitters and tour guides who will take you there.
But back to the picks. Best cities to visit in 2019, in no particular ranking, are:
Dakar, Senegal, singled out for being a city of contrasts, "stylish and chaotic, proudly West African," a place where "SUVs share roads with horse-drawn carts." And then there are the beaches, which draw "surfers, sun-worshippers, professional wrestlers, and Senegalese sheep."
Mexico City, which L.A. Times writer Christopher Reynolds recently wrote in his cheat sheet for rookies on where to go: "I expected vibrant street life but didn't anticipate jazz musicians jamming on the sidewalk. I knew there would be bright colors at Xochimilco but didn't expect to see so many people having so much fun."
Kansas City, Mo., is the sole U.S. destination to make the best cities list. "Most visitors to this Midwestern city come for the barbecue and all that jazz but soon find themselves caught up in an urban renaissance." The magazine cites the National World War I Museum and the American Jazz Museum and Negro Leagues Baseball Museum as must-see stops.
https://www.latimes.com/travel/la-tr-mexico-city-beginners-20181007-story.html »
Salvador, Brazil, is the capital of the country's Bahia province and a UNESCO City of Music. "The bossa nova, samba, and tropicália, were born in the city, which was founded by the Portuguese in 1549..."
Toronto, gets a thumbs up for its melting pot of cultures (half the city's residents are immigrants), meaning a "multicultural energy infuses everything."
Matera, Italy, a UNESCO World Heritage site, was picked for the thousand or so dwellings carved into limestone caves. They're called the Stassi, or "the stones," where new boutiques and hotels are popping up in the ancient rock.
Perth, Australia, which the magazine calls "the world's most remote major city." Only 2 million people inhabit this western Australian city. Among its best features: "red rock formations and stunning coastal cliffs."
Other places close to home that got a shout-out include South Walton County, Fla., which has a string of beaches good for snorkeling and viewing sea turtles; Oakland, for its emerging cultural scene; and a remote Navajo Nation spot northwest of Albuquerque called Bisti/De-Na-Zin Wilderness.
Check out the whole list of National Geographic Traveler's picks for 2019 vacation spots.
ALSO
Santa Barbara takes a page from Europe to open first Christmas market
Stay at Utah's Park City ski resorts and receive a $300 Delta airline gift card
Gaze at the holiday lights on a weekend escape to the Mission Inn in Riverside
---
Get inspired to get away.
Explore California, the West and beyond with the weekly Escapes newsletter.
You may occasionally receive promotional content from the Los Angeles Times.