Newsletter: Escapes: Seoul as a starter course opens up the feast that is Asia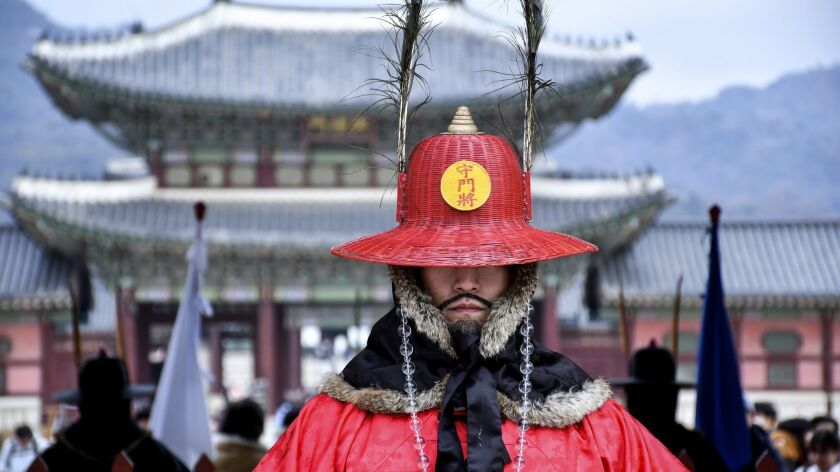 Why Asia? Why now?
Those are the questions we hoped to answer for readers in our all-Asia issue.
We turned to several reporters to help us capture not the essence of the continent — it is far too diverse to be distilled into one defining characteristic — but to explore some of the reasons to sample its many personalities.
For openers, we turned to Susan Spano, a reporter whose byline you may remember from nearly 1,000 Los Angeles Times Travel section stories from 1998 until 2009.
She was born in St. Louis and has called Paris, Rome, Armenia and Rwanda home. She always had an affection for Asia, and as a Times staff writer, she often was assigned stories there.
My name is Catharine Hamm, the travel editor for the Los Angeles Times. Having worked with Spano for several years, I thought her the ideal person to tell readers why Asia makes sense as a travel destination right now. It can be more affordable than Europe, especially with airfares that are low because of intense competition. Leisure travelers will find reasonably priced accommodations as well.
But it's more than that, Spano said. The memories you create never lose value. And she's making a storehouse of them these days. "As an adolescent, I was compelled by the notion that another place could be so utterly different from life as I knew it," she wrote in the essay that explained why this is the time to visit Asia. "That remains a big part of the reason I love Asia, which is good because I live here now." ("Here" is Ho Chi Minh City.)
Christopher Reynolds, a longtime staff writer for the Los Angeles Times, joins her in the reportage about the allures of Asia and found Seoul much to his liking. Once you've sampled South Korea, you'll find yourself wanting more.
And we have more. Former L.A. Times reporter Elizabeth Mehren writes about a Vietnamese vacation island, and writers Gregory Leporati, David Swanson, Sue Sanders and Anna Mindess cover some of the places that may pique your interest.
We have other news: spring training in Arizona and the beauties of Hawaii; an explainer from flight attendant Elliott Hester on why your flight may not take off on time; an essay on bravery by a first-time contributor to The Times; and a few choice morsels from "What We're Reading."
Seoul for beginners
It was Christopher Reynolds' first trip to South Korea. "I won't argue that K-pop, Korean soap operas and Korean barbecue are saving the world, but the growing global popularity of those things is a sign that as consumers of culture, we're getting more comfortable grazing globally," he said in an email. And graze he did, giving first-timers a road map to a city he found "inviting, humbling and tranquilizing."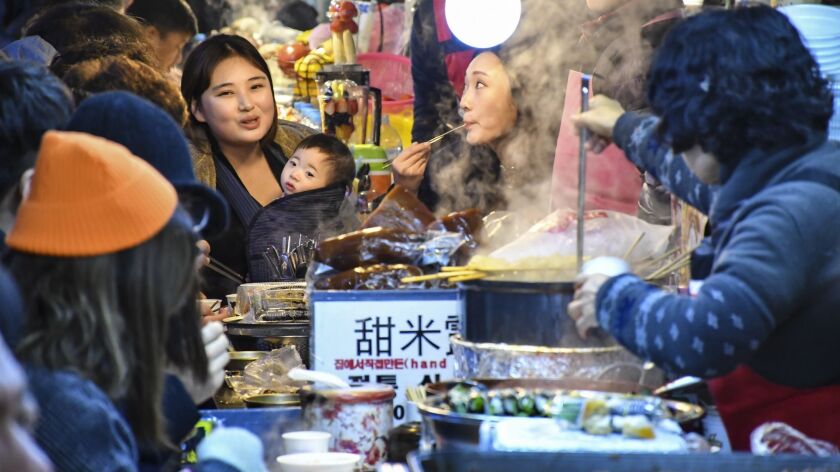 Sweet dreams are made of these
Susan Spano is teaching in Ho Chi Minh City, formerly Saigon. It's crowded and dirty and often difficult. She recently decided to get away for a few days and wound up staying beside and cruising on the Mekong in Laos. It was just the break she needed from the never-ending whirl of progress in her home in Vietnam.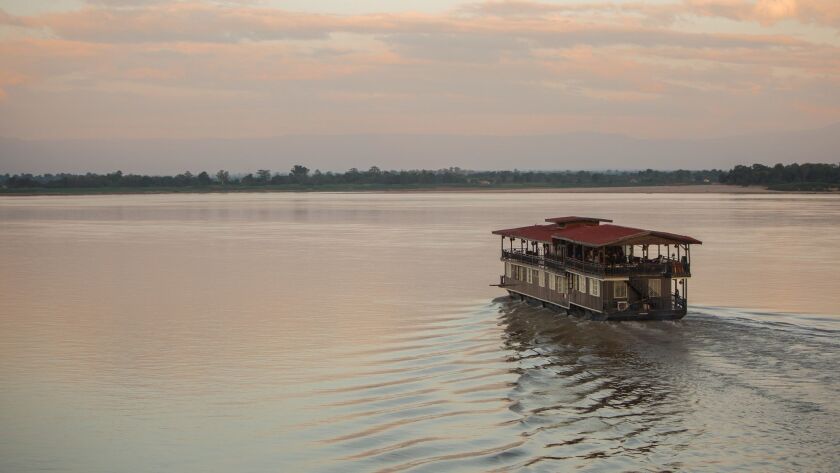 What do you do …
After you've seen the terra-cotta warriors in Xian, China? David Swanson wanted to know, so he returned to the city — and found interesting and exciting answers and a personal challenge that remains elusive.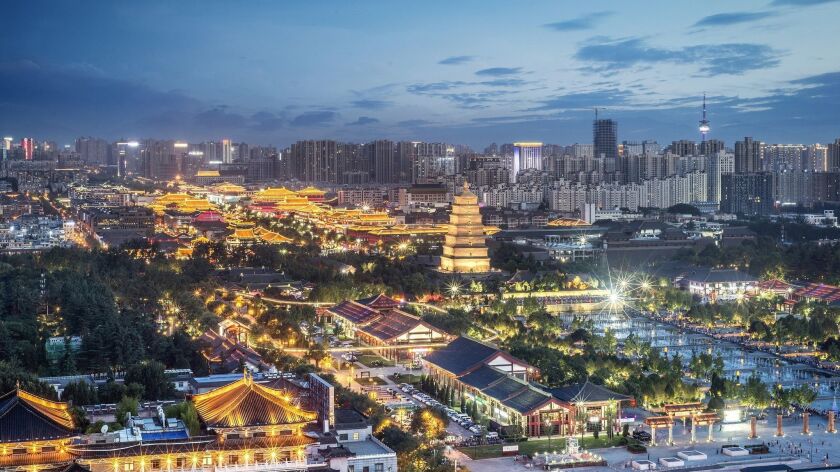 Reconciling past and present
Phu Quoc, Vietnam, was to be the dreamy capper to a trip to Vietnam and Cambodia for Elizabeth Mehren and her husband, Fox. The Vietnamese vacation island had been a favorite release valve destination of his when he was covering the war. This was his first return since the final day in 1975 of what is called, in Vietnam, the American War. The return was bittersweet, filled with ghosts of the past and the realities of a place that has forged ahead, but at what cost?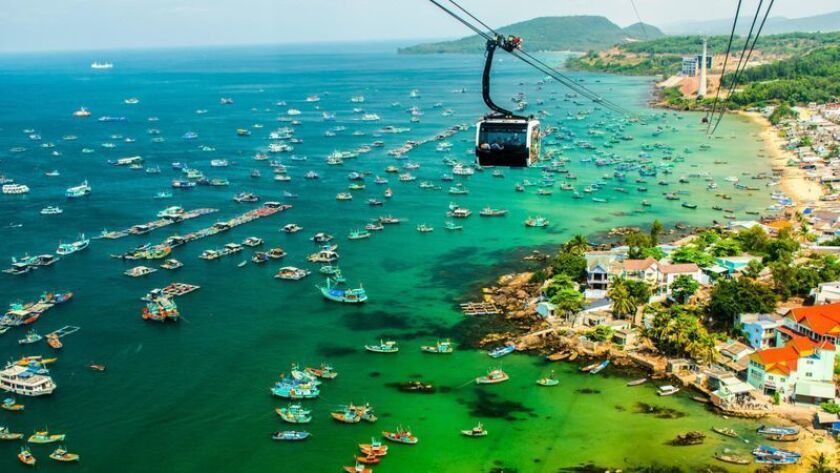 Overcoming baseball burnout
Tired of the same old major league baseball? Gregory Leporati found a balm for his baseball soul in Japan, where Nippon Professional Baseball gave him a new perspective on America's pastime. Read about the ballpark barnstorming that took him to parks with top-drawer players, interesting fans and unusual dishes. (Take a clue, MLB parks: Hot dogs covered with mayo and lemon curd are a thing.)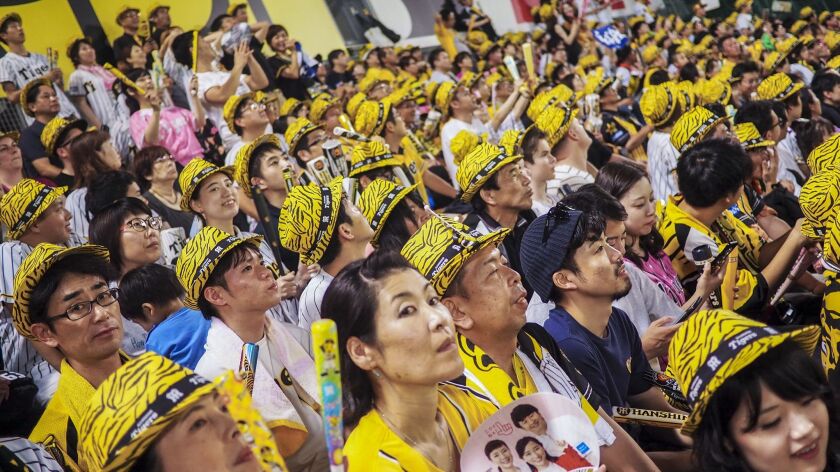 Backpacking Asia? It's not just for gap-year kids anymore
Sue Sanders and her husband, Jeff, are decades older than the average gap-year traveler, but that didn't deter them from seeing Asia. Nor does it mean they had to forgo comfort. Read about how they follow their bliss without wrecking their budget.
Into the light of the modern world
Shadow puppetry is an ancient art. It was entertainment for the masses long before movies and TV, but it also appealed to the elite, who had their own troupes to keep them entertained. Writer Anna Mindess was drawn to a Beijing hotel that hopes to bring this craft and, for some people, near-spiritual calling, out of the shadows.
Get your beer here — and here and here
Charlie Vascellaro knows the ins and outs of the Cactus League — the teams, the stadiums, the players, the Arizona freeways. So, yes, go to spring training (games started Saturday) and see the Dodgers at Camelback Ranch in Glendale, Ariz., and the Angels at Diablo Stadium in Tempe. But don't forget to sample some of the Grand Canyon State's craft beers, a booming business. (Just don't drink and drive, we hasten to add.) In some cases, you sample the brews at the stadiums, but you can also find some liquid gold near the ballparks. Vascellaro offers a primer.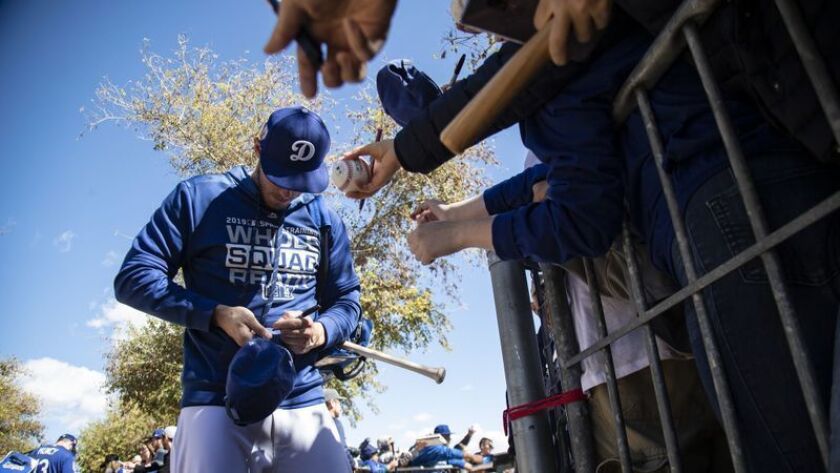 Thank the camel and the cave
Julie Steinschriber was a timid traveler. She resisted invitations to visit Israel until the pull became too great. She didn't exactly throw caution to the wind, but little by little, as she successfully navigated a camel and a cave, she realized she wasn't a coward; she just hadn't found her brave self that was tucked away, just waiting to come out to play. Beautiful story.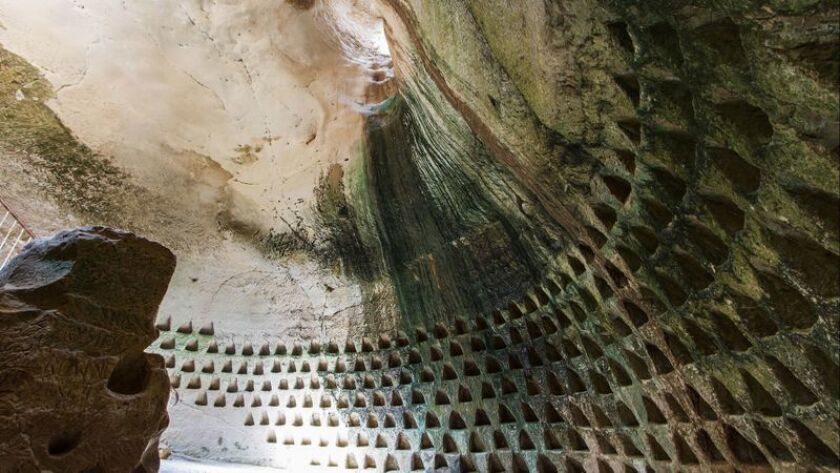 Your flight is leaving late … again?
About three-quarters of flights leave on time, which doesn't seem like a great statistic, writer Elliott Hester notes. But Hester, who has been a flight attendant for more than 30 years, is still amazed that that many flights make it out on time. He elaborates on what has to happen to get a plane ready for takeoff and explains how all those moving pieces and parts must work together. Usually they do until they don't.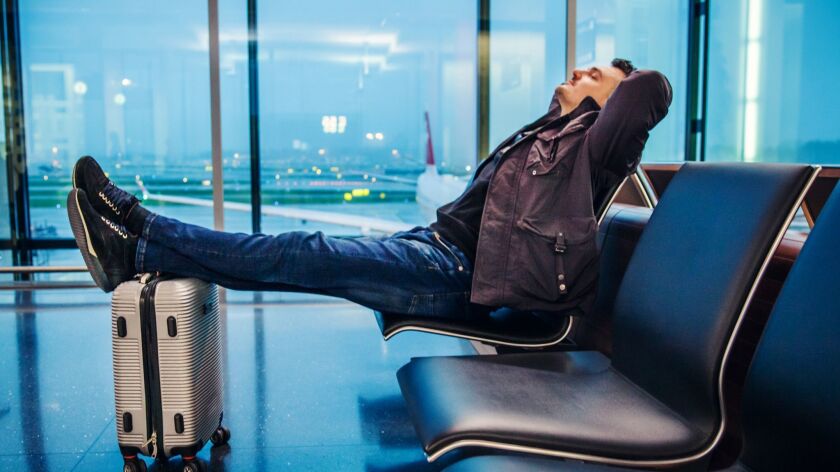 Hawaii has never looked better
If you think it's not hard to get a pretty picture of Hawaii, you're right. But can you get a pretty picture that is artistic and evocative and imparts the soul of this special destination too? These shooters did, and Hawaii magazine shared its winners. They will warm your soul and dazzle your visual receptors.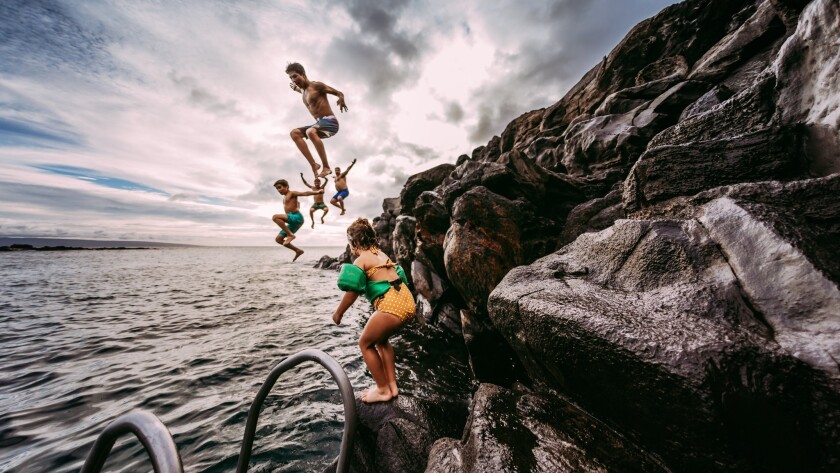 What we're reading
You may not know Sara Nelson's name, but you may know her face. She has been in the news a good bit of late. A New York Times piece by Natalie Kitroeff profiles Nelson and calls her "America's most powerful flight attendant" and "a rising star in the labor movement." This isn't strictly a travel story, but it does give an interesting behind-the-scenes look at her work and her life's work and hints at what may be next for Nelson.
Going up! The number of national parks (not to be confused with national parks units) has climbed to 61. (National parks are the places we refer to as the "beauty spots," such as Yosemite or Yellowstone, but there are hundreds of national parks units that include monuments, lakeshores, seashores and more.) Afar magazine talks about No. 61: Indiana Dunes, reclassified from a lakeshore. Californians will appreciate this: It has its own Mt. Baldy, a 140-foot dune, and 50 miles of hiking trails.
Barry Stavro, a longtime L.A. Times colleague who retired a couple of years ago, has a beautiful piece in Westways magazine about seeing all 50 states. (When you click the link, it will ask you for a ZIP code. Enter 92045.) He was putting off seeing No. 50 until, faced with a serious illness, he had a lightbulb moment and realized that "waiting is wasting time." He and his wife, Vani, also a former L.A. Times Travel staffer, decided to go for it.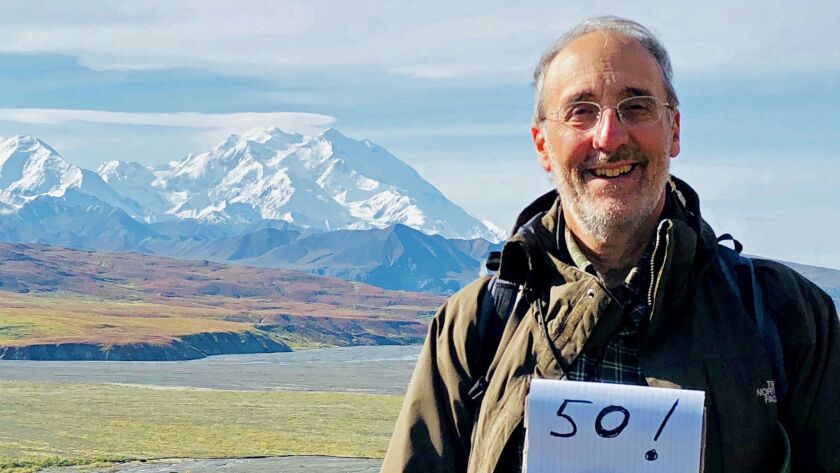 How to reach us, how to read us
If you have comments or suggestions on this newsletter, send them to travel@latimes.com. We promise we read them and take them to heart, even the ones that are critical. We're here to serve you.
If you would like to subscribe to this newsletter or many others from the Los Angeles Times for your specific interest, go to membership.latimes.com/newsletters.
End paper
At 10 years old, I had my first exposure to Asia. Our journey to a new home in Manila included stops in Yokohama, Japan, where we visited Tokyo, and Nagasaki, where my father insisted on taking my sister and me to see the Atomic Bomb Museum, which was horrifying.
Next was Hong Kong, where I saw the first beggars I'd ever encountered. It was good preparation for Manila, which was unlike anything a kid raised mostly in New York, Virginia and Hawaii had ever seen.
Some things were so out of the realm of our experience that we were taken aback. But eventually, Manila became what it was supposed to be for us: home. It may have been difficult on occasion, but it was rarely daunting.
"Daunting" is the word that sometimes explains the perceived roadblock to visiting unfamiliar places. It may be language, culture or cuisine. The logistics can prove overwhelming.
Here's what David Swanson, the writer of the Xian story, suggests: If it's your first trip to Asia and you're eager but uneasy, a group tour may be a good way to see a place without running headlong into what we perceive as obstacles. Group tours get a bad rap sometimes, but they make many aspects of a trip easier while affording a chance to see a new part of the world. It's like a buffet: Sample but think about a return trip to one place for a full-course dinner.
Swanson, who has been to China more than half a dozen times, will become a tour guide of sorts on his next trip to China: He's taking his mother to Beijing, Shanghai and Guilin. Her first trip to Asia is his birthday present to her. She just turned 84.
May your journeys always be a celebration of what's possible, may you travel safely and well, and may you know that we will always be here to welcome you home.
---
Get inspired to get away.
Explore California, the West and beyond with the weekly Escapes newsletter.
You may occasionally receive promotional content from the Los Angeles Times.