Las Vegas and Cancun top TripAdvisor's 10 most popular summer destinations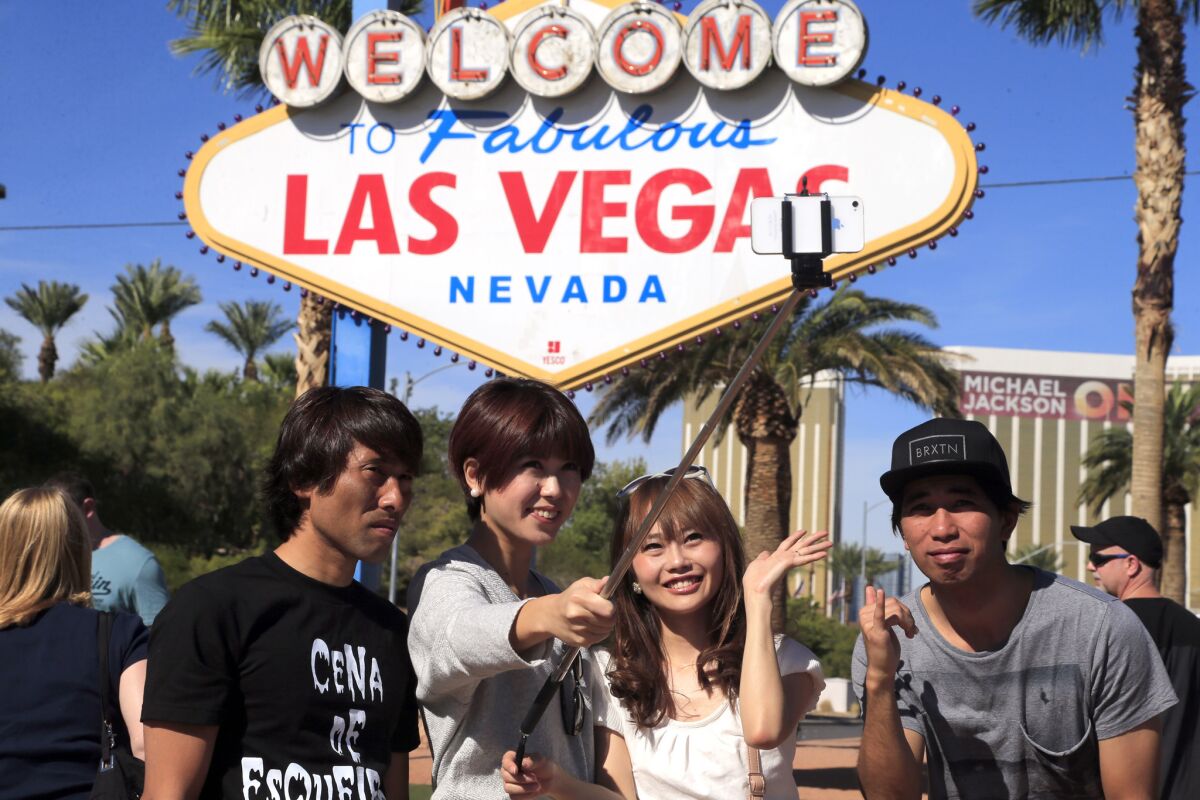 Americans going on vacation this summer are choosing Las Vegas and Cancun, Mexico, over other destinations, according to travel booking and planning website TripAdvisor.
It also found that 88% of Americans plan to take a vacation this summer, up 6% over last year.
See the most-read in Life & Style this hour >>
Looking at search and booking data for the upcoming summer season, TripAdvisor found these 10 places — split between domestic and overseas — to be the top picks.
The website also calculated the cost of a week's vacation, using average costs for round-trip airfare, hotel, meals and tours.
1. Las Vegas ($2,224, including $384 for round-trip airfare; Southern Californians can fly for much less)
2. Cancun, Mexico ($2,480)
3. Orlando, Fla. ($1,932)
4. Punta Cana, Dominican Republic ($3,098)
5. Myrtle Beach, S.C. ($2,304)
6. New York City ($3,341; cheapest time to go is June 27 to July 3, TripAdvisor says)
7. London ($4,056)
8. Destin, Fla. ($2,807)
9. Paris ($3,579)
10. Playa del Carmen, Mexico ($2,374)
MORE
5 places to see bison, America's newly named national mammal
Boaty McBoatface won't be the name of Britain's polar research vessel
Italy: Walk from Siena to Rome along the ancient Via Francigena
KISS cruise with the band, and other hard-rocking parties at sea
---
Get inspired to get away.
Explore California, the West and beyond with the weekly Escapes newsletter.
You may occasionally receive promotional content from the Los Angeles Times.