These world-class bridges are Insta-ready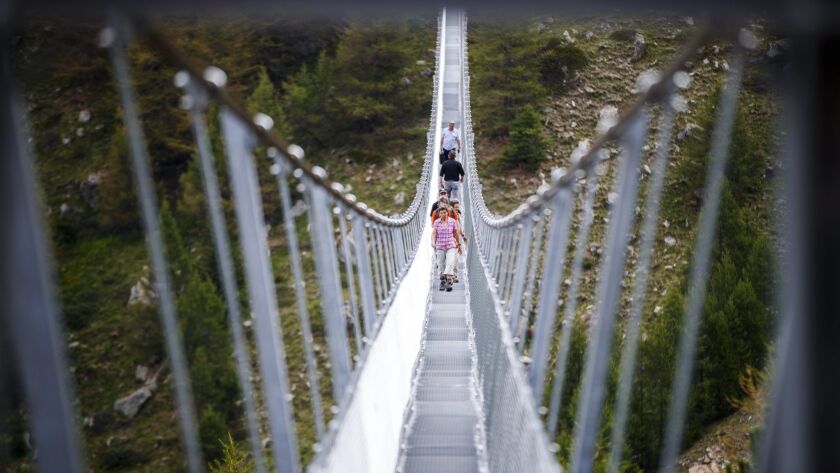 Say "iconic bridge" and San Francisco, Brooklyn, N.Y., and Sydney, Australia, may spring to mind. Now some 21st century spans are becoming Instagram stars, including a few built solely for tourists. Here's a sampling:
Switzerland
The best bridges are those you can walk over. Switzerland's Charles Kuonen Suspension Bridge, which opened in 2017, is the longest pedestrian suspension bridge in the world. You can cross the bridge in about 10 minutes; it's 1,621 feet long and 278 feet above the village of Randa. The bridge connects a key section of the Europaweg between Grächen and Zermatt, a hiking route known for its stunning views of the Matterhorn and the Alps. The bridge is free and open June until November.
Info: Charles Kuonen Suspension Bridge
Hong Kong-Macao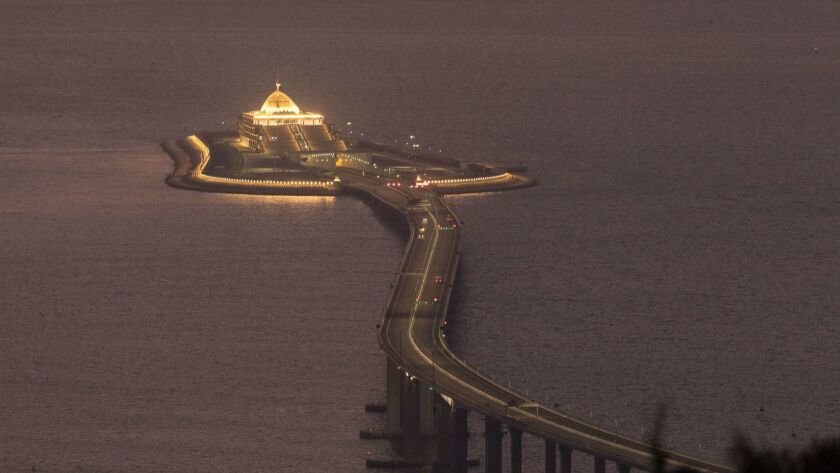 The Hong Kong-Zhuhai-Macao Bridge, which opened in October, spans the world's longest sea crossing. It's 34 miles long, including access roads, and consists of three cable-supported bridges, an undersea tunnel (so ships can pass) and four artificial islands. It cuts the drive time between popular casinos in Macao and Hong Kong from 4 hours to 30 minutes. But don't think you can just hop on with a rental car. Drivers need special permits and must pass through immigration checkpoints, according to media reports. Still, it's an engineering feat built to withstand typhoons and earthquakes as well as potential mishaps with shipping vessels.
Info: Hong Kong-Zhuhai-Macao Bridge (and use the Translate button)
Redding, Calif.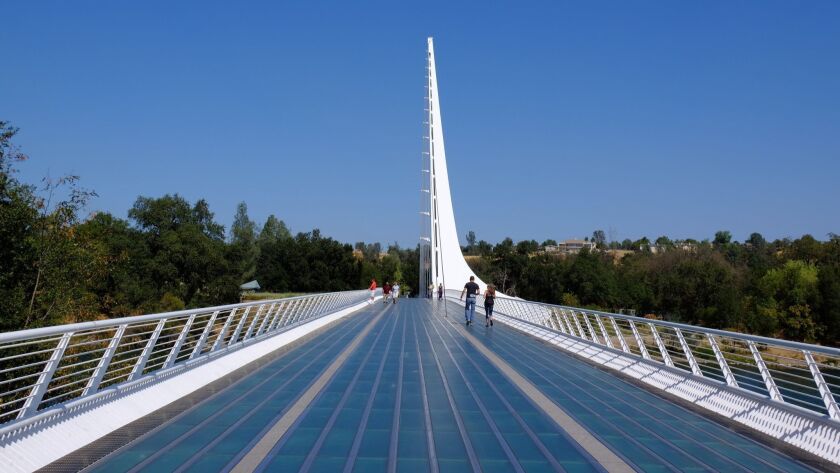 The Sundial Bridge doubles as the world's largest sundial. The white pedestrian bridge was designed by renowned Spanish architect Santiago Calatrava. It has a white dial that rises 217 feet into the air, prompting some to call it a "bird in flight" design. The bridge spans 710 feet over the Sacramento River and provides access to local hiking and biking trails as well as the nearby Turtle Bay park, museum and botanical gardens. Does it keep time? The sundial's arc is so large that you can only see the hours at certain times of the day in summer. The bridge is open 6 a.m. to 11 p.m. daily.
Info: VisitRedding
Brazil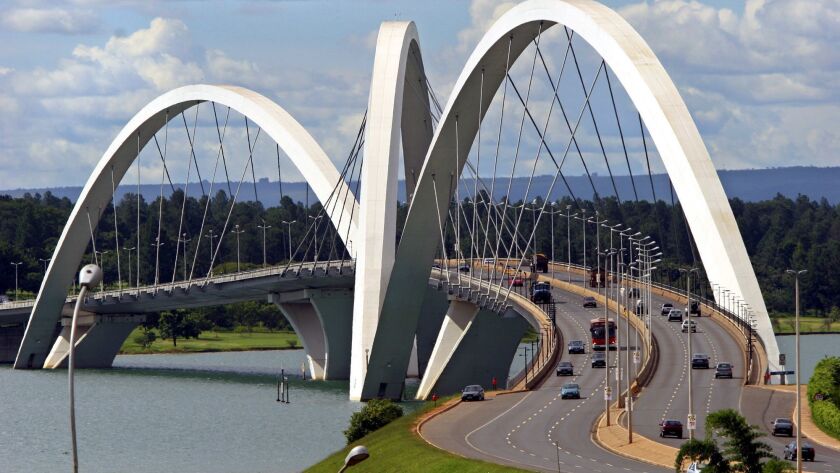 The Juscelino Kubitschek Bridge in Brasilia, often known as President JK Bridge, opened in 2002. The bridge features three huge arches and is almost 4,000 feet long, carrying six lanes of traffic plus pedestrian and bicycle lanes. It's named for Brazil's past president who famously moved the country's capital from Rio de Janeiro to Brasilia in 1960. It crosses Lake Paranoá and provides access between the airport and the city center. The design has been likened to the "trajectory of a stone skipping across the lake's surface."
Info: Juscelino Kubitschek Bridge
China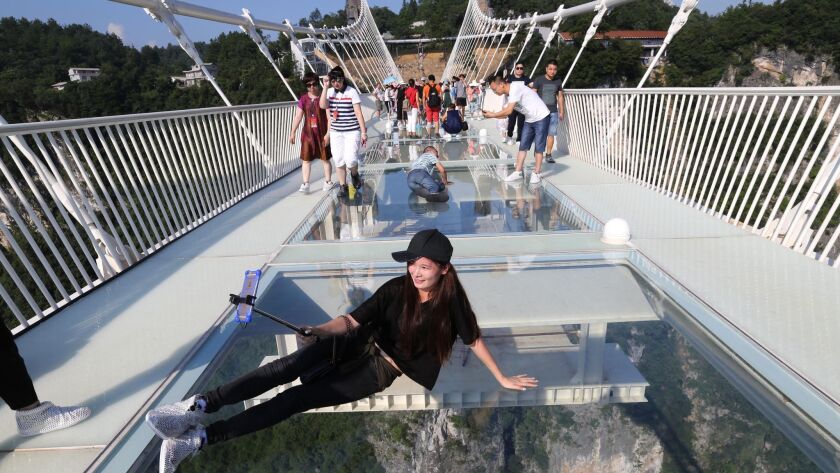 China seems to be booming with glass-bottomed bridges built just for tourists who want to test their nerves. The Zhangjiajie Grand Canyon Glass Bridge opened in 2016 almost 1,000 feet above Zhangjiajie National Forest Park, a UNESCO World Heritage site in the central Hunan Province. At the time, it was the longest and highest glass-bottomed bridge in the world. A year later came the Hongyagu suspension bridge between two cliffs in the Hongyagu Scenic Area in Hebei Province. It's longer (1,600 feet) but not higher than Zhangjiajie. Visitors on both bridges must wear special booties and pay a fee if they want bragging rights to having survived the crossing.
Info: Zhangjiajie bridge and Hongyagu bridge
ALSO
Mammoth Mountain ski resort expecting 5 feet of snow from latest storm
Roy's to mark 30 years with a chef-centric party at its original Hawaii location, and a new restaurant with a different name
Planning to vacation in Senegal or Kansas City next year? National Geographic Traveler says you should
---
Get inspired to get away.
Explore California, the West and beyond with the weekly Escapes newsletter.
You may occasionally receive promotional content from the Los Angeles Times.