Newsletter: Escapes: See fireworks on the Fourth in Southern California and find savings in Yosemite
Happy Fourth, fun lovers
Before you get sidetracked by burgers and potato salad, have a look at our Fourth of July calendar for Southern California. Some events start as early as 10 a.m. today and continue until darkness falls and provides a backdrop for fireworks.
Other stories will light you up too: bargain rooms near Yosemite (really!), Mendocino's revitalized water towers that have become lodgings and restaurants; the perks of being a frequent cruiser; a Colorado resort for the bone-weary; a train that takes you stargazing in Nevada; and insight into why Californians may not be getting their medical marijuana cards in Hawaii. Check out what we're reading and, in the End paper, why we are grateful for planes that are packed to the gills.
Have a blast.
Giving your Yosemite budget a breather
Longtime travel writer and native Californian Rosemary McClure keeps an eye on costs in Yosemite National Park, California's favorite national park. She visited the area several times this year and was stunned to see some hotels in the area at $400 a night and up, so she went in search of small inns outside the park, she said, and found several. "These Yosemite-region hoteliers — particularly … the smaller inns — genuinely want visitors to return and work hard to make people happy," she said in an email. "There's a whole range of accommodations that appeal to families, singles and couples." Start saving by reading about her finds.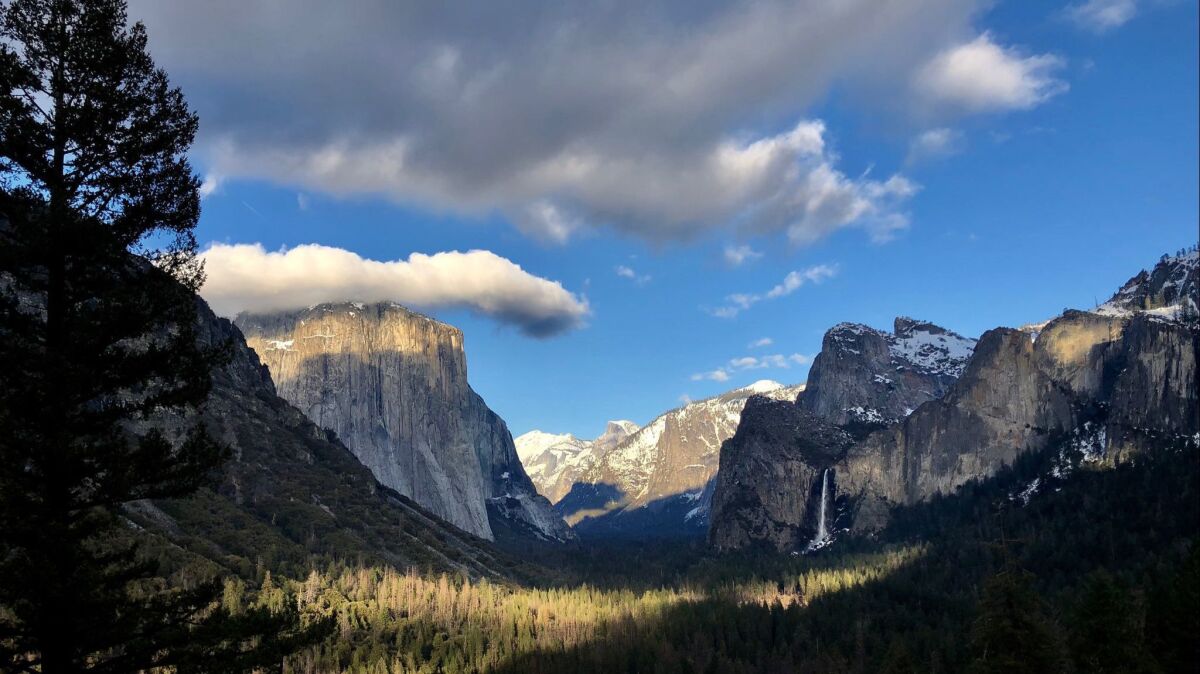 H2woooooh
Mendocino, always known for its free-thinking ways, has had a brilliant idea: restoring its historic water towers (once used to get pump water from underground wells because there was no municipal water system) and making them inns and restaurant inns, Sharon Boorstin reports. Think the charm of a New England fishing village and the beauty of the Mendocino headlands.
Off duty? Off limits
How many times have you approached a flight attendant who seems to be lounging in a passenger seat and asked for help, only to learn he or she can't help you. It happens pretty often, and sometimes it engenders irritation or embarrassment. But longtime flight attendant Elliott Hester explains in his Fly Guy column why this happens.
Hiking boots and bathing suits
Pagosa Springs, Colo., is a great place to hunt and fish, but as writer Irene Lechowitzky discovered, it's also a fine place to nurse an aching back and go on a hike. She takes advantage of the "springs" part of Pagosa's name on this Weekend Escape to southwestern Colorado.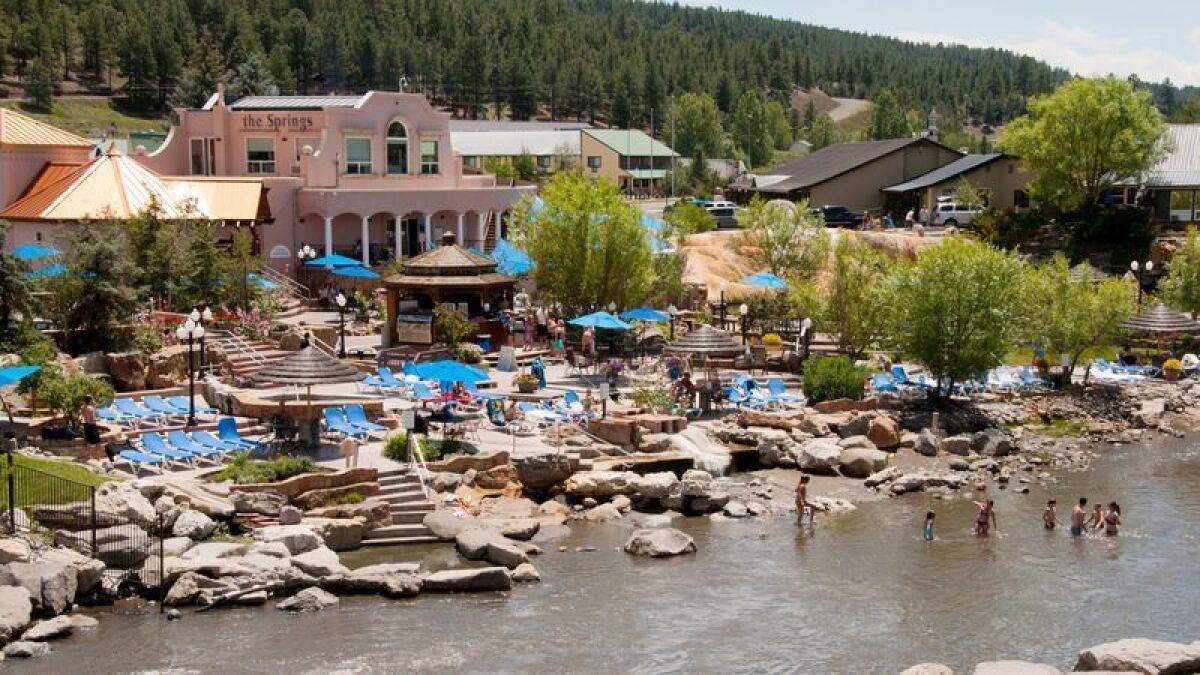 What it's like to be a VIP
You may never have a hit movie or make millions as a captain of industry, but that doesn't mean you can't be treated like a VIP. As frequent fliers know, being a repeat customer can have its rewards. Read about how cruise lines are rewarding their most loyal passengers and what kind of perks you can expect for your business, Rosemary McClure reports.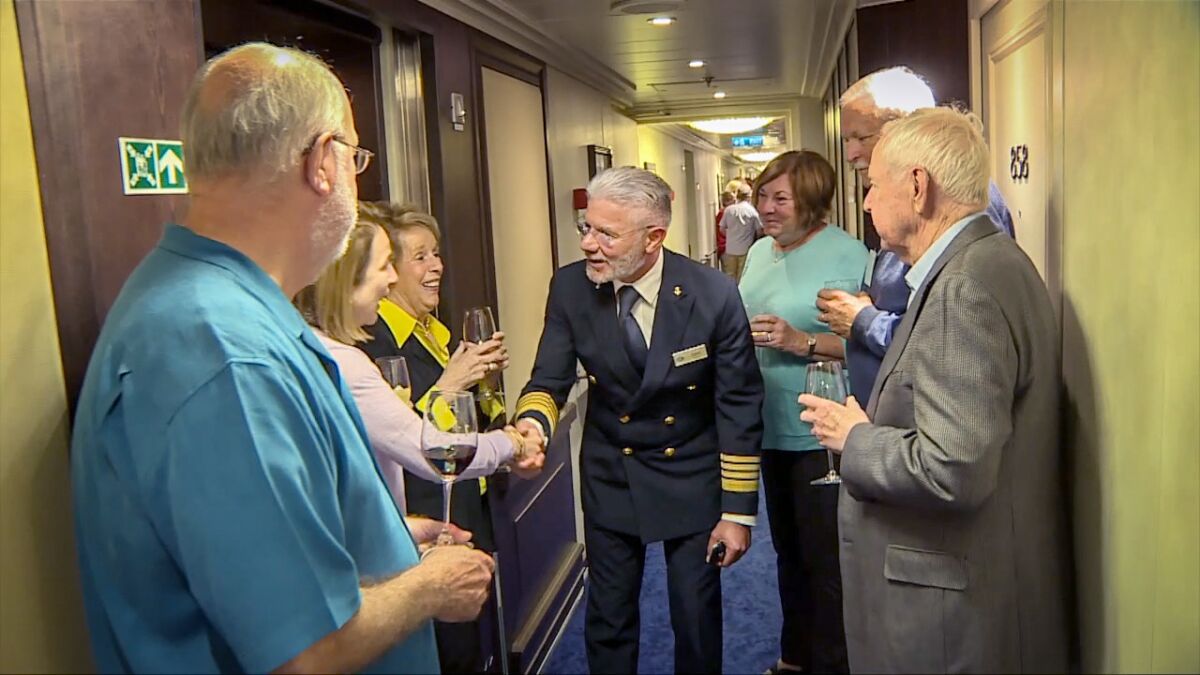 Pay attention, people
We don't know how to break this to you, users of medical marijuana, but you're making mistakes when applying for your cannabis card in Hawaii. That's the word from the Hawaii Department of Health, which explains what to do to have a pain-free vacation in the Aloha State.
This Nevada train ride is your ticket to the cosmos
Leave Vegas behind for a bit and enjoy some wonderfully dark moments — we're talking night sky here — on a train trip from Ely, Nev., that takes you stargazing, Jay Jones writes. Tickets remain for July 12 and Aug. 16, so you'll have to get going.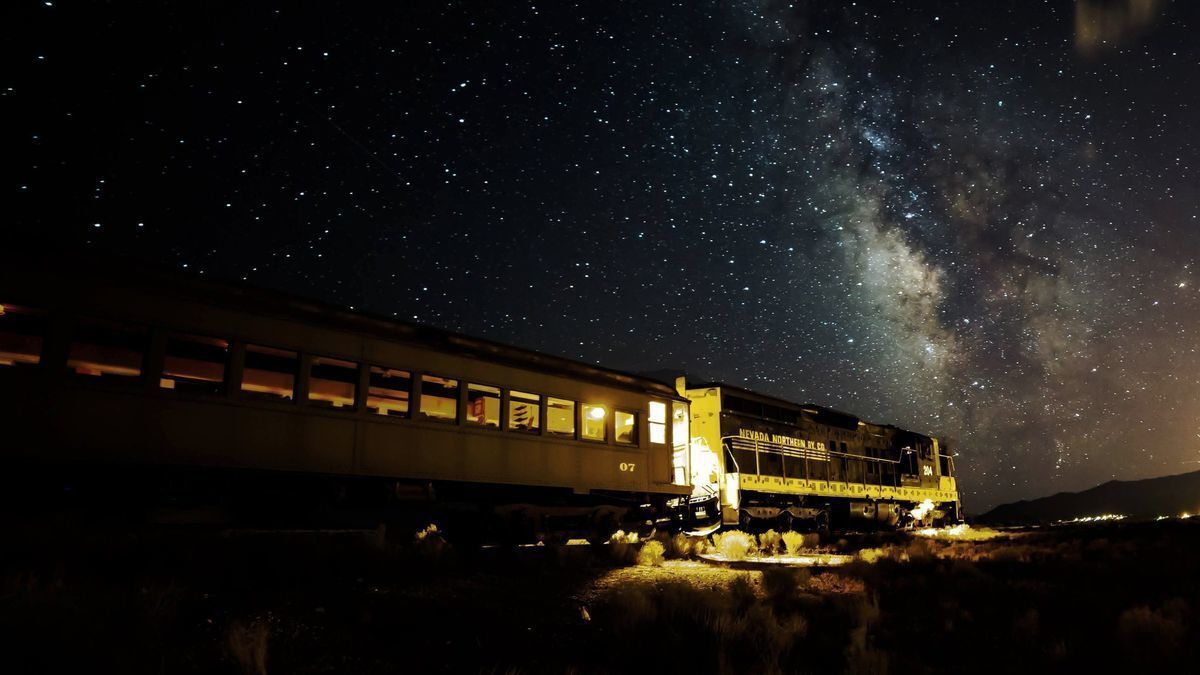 How to reach us, where to read us, why to buy us
Could there be a more perfect day to talk about freedom of speech and freedom of the press, as we count our collective blessings?
Free speech means you can tell us what you think about how we are — or not — serving you, what we can do better. Just don't be mean. Our general mailbox (travel@latimes.com) is still not working, so I repeat this once-in-a-lifetime offer: Send your thoughts to catharine.hamm@latimes.com. (Note that Catharine is spelled with two a's and one e, not the usual way. Thanks, Mom.)
You also can subscribe to this newsletter and others like it, although there is no other like it, which is the pleasure of our newsletters. Subscribe to other newsletters (and maybe even this one if you're reading this online) to get the best of the L.A. Times. (Note especially our relaunched food newsletter called Tasting Notes. It features Times restaurant critics Bill Addison and Patricia Escárcega sharing their expertise on Southern California's dining scene, plus roundups of the latest food news and more.) Sign up for any or all of them here.
If you like this content, you're going to like reading the Los Angeles Times, in print or digitally. Your support of what we do helps us shine a light on problems and solutions. Go to the L.A. Times subscriber page. A deal at 10 times the price.
What we're reading
No doubt about it: Dubai's Palm Jumeirah, islands shaped like a palm tree, is stunning. But unlike, say, Kauai, Dubai's snippets of land are manmade. Oh, what modern human beings can do. But as Jessica Leigh Hester reports for Atlas Obscura, some created lands in Scotland date as far back as the Neolithic era, which, by my calendar (and, more important, Encyclopedia Britannica's), is about 10,000 BC. They're called crannogs, and they're found in Scotland's Outer Hebrides. Why? How? No one really knows, which is the fun of such places.
Nothing says I love you like saying I hate you. Writing in Quartzy, Ephrat Livni explains how Vienna is using trash talk to bolster the city's appeal. Huh? Yes, online travel reviews that are ridiculous (Livni cites a reviewer's one-star rating of the Austrian capital's Leopold Museum because the "paintings are disgusting." (Take that, Gustav Klimt.) Vienna's tourism board wants you to make up your own mind, thank you very much.
You can't leave Gettysburg, Pa., without feeling moved by wonder, gratitude and, now, shame after reading a recent Smithsonian.com article by Kevin M. Levin. Levin, the author of "Searching for Black Confederates: The Civil War's Most Persistent Myth" (to be released in September) asserts, "Enslaved workers constituted the backbone of the Confederate war effort," noting that as many as 10,000 "enslaved people supported in various capacities [Gen. Robert E.] Lee's army in the summer of 1863." History buff or human, you cannot help but be moved by this Smithsonian account, which puts to rest the myth of black Confederate soldiers and calls them what they were: enslaved laborers.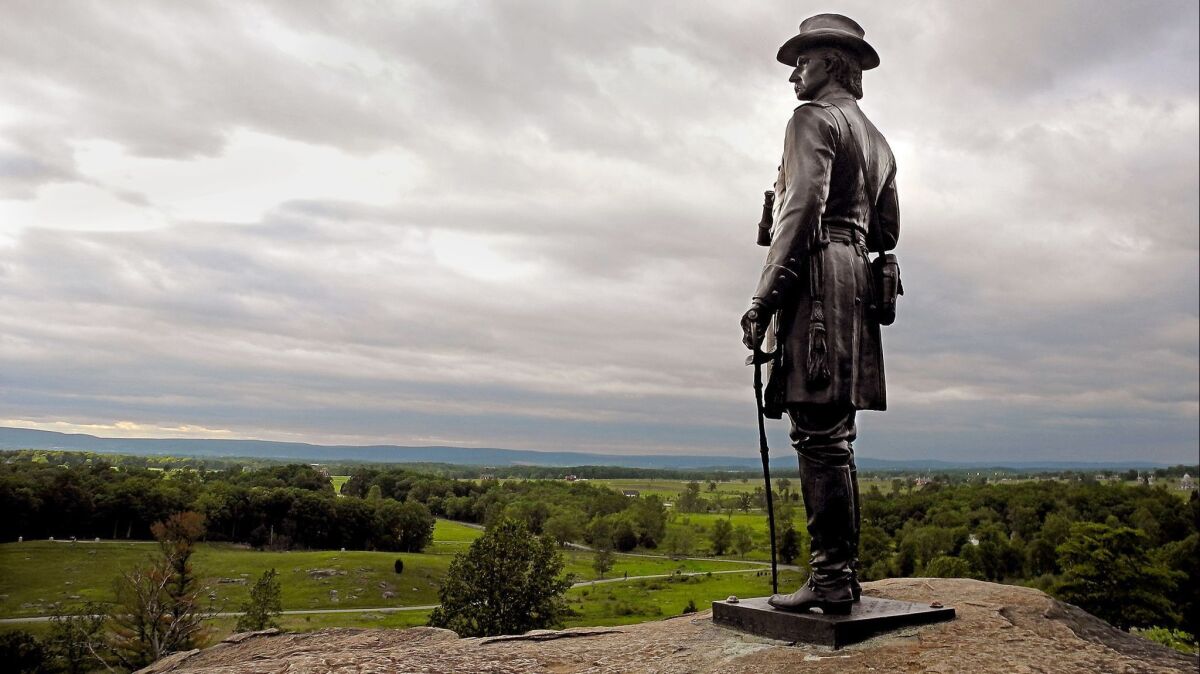 End paper
About 11 a.m. Sunday, I returned to LAX from a quick out-and-back to Boston, and when I deplaned, the boarding areas looked like a giant scrum. It was a sea of people waiting to get started on their journeys, restless in the way that people waiting for planes can be.
We've all heard the forecasts about a 3.4% increase in air travelers this summer and about how crowded planes will be and, by extension, airports, and how squished in we'll feel and how your annoying seatmate stole the armrest and how this agglomeration of people smells like 10-day-old tuna.
How lucky we are.
How lucky we are to be able to travel, to determine where we want to go, to be able to afford it if we choose to.
Flying's not affordable, you say with a snort. No?
Take a look at these figures plucked from our Travel section airfare chart from July 5, 2009: You could fly to Honolulu from LAX for $510 round-trip and to London for $741. Using the Consumer Price Index Inflation Calculator, $510 in today's dollars would be about $610 and $741 would be about $887, given a May-to-May inflation comparison comparing 2009 and 2019.
Besides putting downward pressure on fares, low-cost carriers have opened the world to people who want to travel affordably, and although those carriers may come with some cost quicksand (think fees for printing boarding passes, checked bags), they also have introduced air travel to many people. How can that be a bad thing?
We need people out there carrying a message that this is what freedom looks like, in all its messy glory. We have not perfected the fact of it, but that doesn't mean we can't be the face of it. If you worry that America's beacon is dimming, get out there and shine your own light for the world to see.
And remember always to travel safely and well and know that we will be here to welcome you home.
---
Get inspired to get away.
Explore California, the West and beyond with the weekly Escapes newsletter.
You may occasionally receive promotional content from the Los Angeles Times.