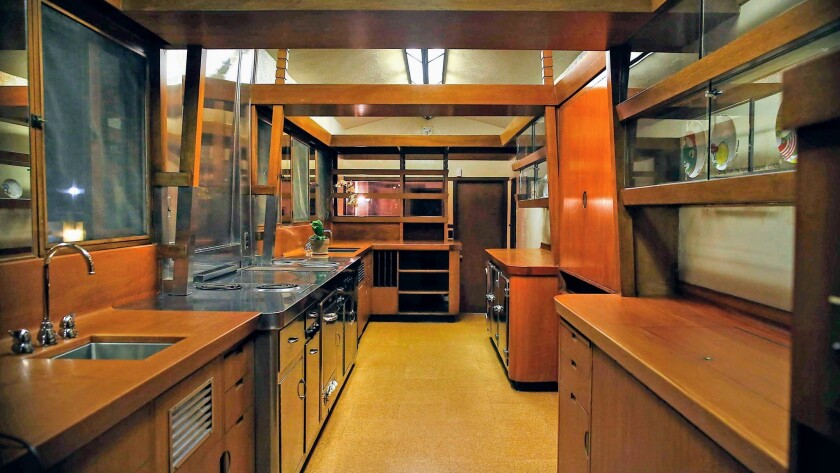 Hardly humble and rarely home, there's no place like Frank Lloyd Wright's Hollyhock House in East Hollywood, which on Sunday was added, along with seven other Wright creations, to the list of UNESCO World Heritage Sites.
Amazingly, this is L.A.'s first entry on the list, which aims to protect important places that are natural or cultural treasures (or both) from the ravages of time and humankind. (California's Yosemite National Park and Redwood State and National Parks also are on the list.) You can read the story behind this story below.
You'll also find out how Westerners are remembering the anniversary of the moon landing, what to do if you received a Real ID letter from the California Department of Motor Vehicles, why you should give your regards to Sonoma and where to find savings on well-loved stays in the West and a train in the East. A round of applause, please, for all these places and more that make our travel dreams come true.
The Wright stuff at the right time
Sometimes, even travel journalists stay closer to home. Mary Forgione, who had just written about rare tours of some Frank Lloyd Wright homes in California, was playing tourist in L.A. when she and a friend decided to visit his Hollyhock House on July 5. The docents were abuzz about UNESCO listings that would be announced during the weekend; this might be the time that the Hollyhock House and other FLW structures were honored (and protected) by the group. On Sunday, Forgione learned that Hollyhock was one of a group of structures to be so honored, and the result was the story that put the house, the architect and a range of his work back in the spotlight, where many say it has belonged for some time.
Celestial celebrations in the West
Hard to believe it's been half a century since that fateful July day in 1969 when the Eagle landed. How the world has changed since then. But what remains clear is how our American optimism and determination played a role (see the End paper at, not surprisingly, the end of this newsletter), and there is never a bad time to celebrate that. April Orcutt offers myriad ways across the region to reflect during remembrances of the moon landing.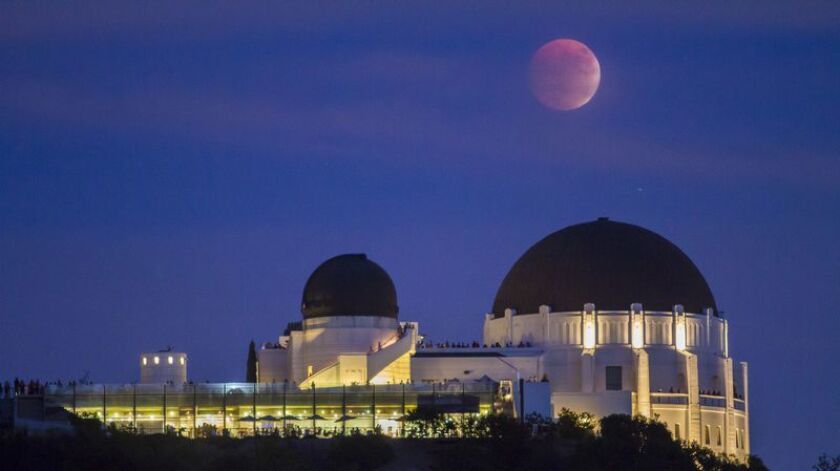 The up side of Vancouver
There are, of course, plenty of positives about the city in British Columbia, but writer Rosemary McClure took a different, more elevated angle. She hit high spots that are really high spots, summoning her courage to try out the Capilano Suspension Bridge, a gondola ride in nearby Squamish and more.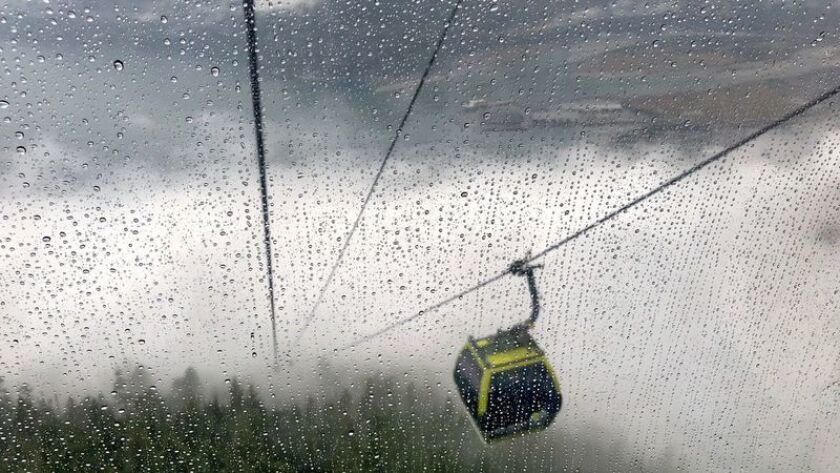 On track for savings
Two can ride for the price of one from Boston to Virginia, either on regional trains or on the faster Acela, in a deal from Amtrak. The offer, subject to availability, is good through Aug. 30 for Saturdays only, but it's still quite a savings, Mary Forgione writes.
Making luxury affordable again
Thank you, Mother Nature. For travelers, this is the law of budget physics: When temperatures go up, prices come down. That's the case in at least three Phoenix-area hotels, which are offering summer specials at amazing prices, Forgione writes.
Very cool in the very hot
That's Burning Man in Nevada's Black Rock Desert. The instant city becomes a center for creativity and experimentation in the heat of the desert at the height of the summer. For those with a disability, the event may seem like a nonstarter. But Yomi Wrong, writing in our All Systems Go mobility column, explains how to be a part of this adventure.
Give your regards to Broadway
Go for the wine; stay for the show. That's a weekend escape to Sonoma. Part 1 might be expected, but Part 2 was the delight for writer Christina Julian, who writes, "I have seen a lot of theater during my time in New York City, but none of it compared to the experience of taking in a Broadway-caliber show amid the grapevines of Jack London State Historic Park."
Deliver the letter, the sooner the better
Did you receive a letter from the California Department of Motor Vehicles about your driver's license? If you did, you know it's attempting to correct a flaw in its proof of residence identification requirements. Here's why some people received a letter, what to do with that letter or what to do if you did not receive it and think you should have.
Everybody, into the pool!
A little flight of fancy now and then isn't a bad thing, especially when it's been hot. Perhaps you can forgive dreamers for thinking about turning the roof of Paris' Notre Dame into a pool. Mary Forgione offers a look at some unusual treatments (all imaginary) of the Paris landmark, which was damaged by fire in April.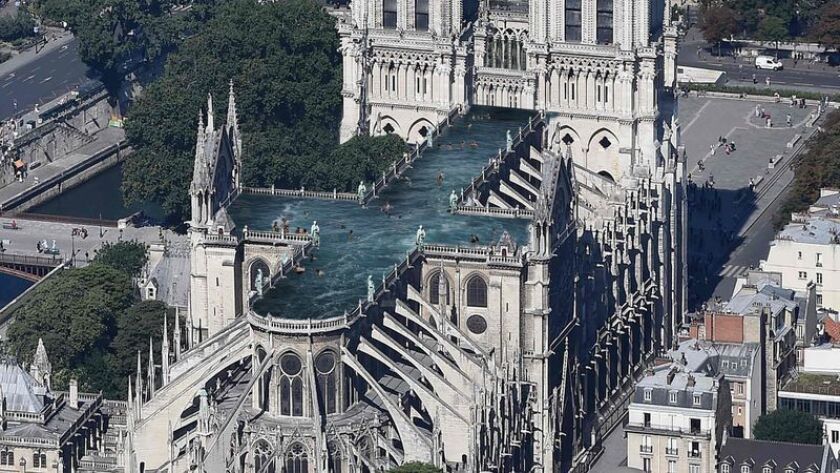 What we're reading
Who wouldn't want their wedding to be in an airport? Most of us, I'm guessing, but there are some whose vows take wing in an airplane, an airline museum or an airline lounge, Kelly Yamanouchi writes for the Atlanta Journal-Constitution. One groom, Yamanouchi wrote, announced during the ceremony, "If anyone objects to this marriage, find the nearest exit. It's sometimes behind you."
It's the rare travel story that evokes tears, but this tale from Geraldine Brooks for Smithsonian made me reach for a tissue. It's the tale of two tour guides, one Israeli, the other Palestinian, who strive to present a fuller picture of life in Israel. It's beautiful writing wrapped around a powerful message.
Can you guess the happiest country in the world? If you said, "Bhutan," you were absolutely wrong. Finland is the big winner of this title, "despite a fairly inhospitable climate and long periods of little sunlight," Kathleen Rellihan writes in Afar magazine. To begin with, Finns believe in sisu, described as a "unique period of fortitude for thriving in tough times." The message: Embrace the suck and you'll be happier for it.
What you could be reading
You could be reading the Los Angeles Times, print or digital or both. You can subscribe for four weeks for 99 cents. Give it a try. If you hate it, I'll make a donation in the same amount to the charity of your choice.
You also could be reading some of our many newsletters. If you're reading this online but would prefer to find it every Thursday morning in your inbox, go to membership.latimes.com/newsletters. There is no charge for these (but you also may bump up against our paywall trying to reach all this content).
Finally, I'm repeating my once-in-a-lifetime offer: If you have a comment about this newsletter, about what you like (the writing!), what you don't (the writing!) or anything else, please email me directly at catharine.hamm@latimes.com. Remember, no name calling or rude words.
As always, we thank you.
End paper
As we began thinking about what we would do for our coverage of the moon landing celebration, I dug into Robert Kurson's terrific "Rocket Men: The Daring Odyssey of Apollo 8 and the Astronauts Who Made Man's First Journey to the Moon." When I hit the part in which he detailed how far behind the United States had fallen in the space race, I was shocked. I either never knew (unlikely) or focused on the results we hoped to and did achieve (cowardly and likely).
In a Sept. 12, 1962, speech at Rice University in Houston, President Kennedy urged America on in its space quest, acknowledging that moving so far so fast might suggest we needed to catch our breath before moving on.
"But this city of Houston, this state of Texas, this country of the United States was not built by those who waited and rested and wished to look behind them," he said. "This country was conquered by those who moved forward…."
His words still echo: "We choose to go to the moon. We choose to go to the moon in this decade and do the other things, not because they are easy but because they are hard, because that goal will serve to organize and measure the best of our energies and skills, because that challenge is one that we are willing to accept, one we are unwilling to postpone, and one which we intend to win, and the others, too."
We did. And we still do in our daily lives and sometimes in our journeys.
As travelers, we do some things because they are hard, physically or emotionally. Some climb a mountain or run a triathlon or attempt something that's out of their comfort zone, maybe in a faraway land, maybe in the next town. Or they confront some of the ugliness of the past, the world's or their own, by visiting the place where it happened. They do so not to wallow in their sorrow but to be strengthened by it, to become the advocate for a greater generosity of spirit or of justice or whatever will stop the next iteration of evil.
The occasional rest is mandatory for the body and mind; taking on a challenge is good for the mind and the heart. Some combination of the two is travel nirvana.
We choose to go to the moon.
Remember, wherever you are, travel safely and well and know that we will be cheering you on and will be here to welcome you home.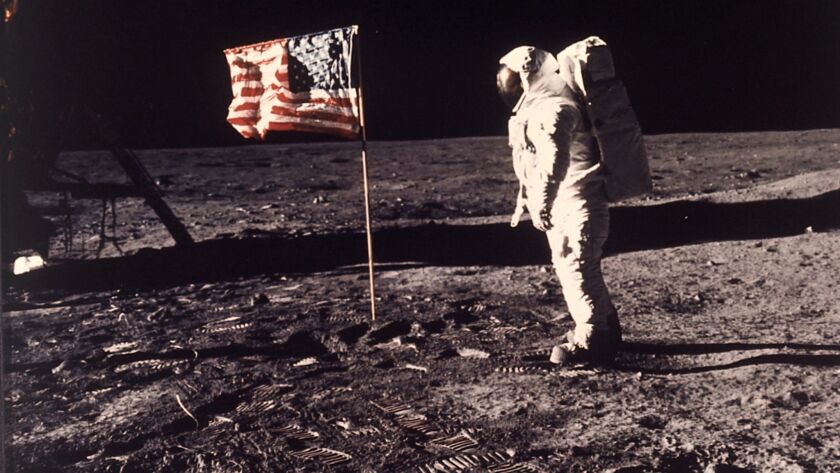 ---