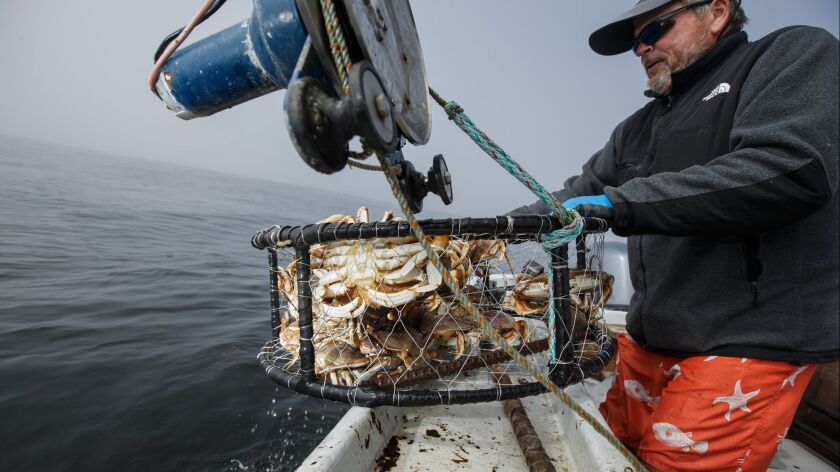 We have a veritable feast for you this week — clamming and crabbing in Oregon, all washed down with some delicious wines from Georgia (the country, not the state). One slight hitch in enjoying them together: These places are halfway around the world from each other.
But even half of either experience is worth the effort. Seasoned travelers know local cuisine has a role in the adventure. Mickey D's and a soft drink are OK in an emergency (particularly if it's "preventive eating," whose goal is to outwit hunger before it becomes an issue), but you cheat yourself if you rely only on chain restaurants. Enjoying your food and drink at the source is a gift you give yourself.
The Sierra is a gift that keeps on giving. No matter how many times you go, there's always something new to discover. Come with us to Markleeville. Marklee-where? Read on.
Plus we'll also talk about a new princess in town, what to do if you don't want to lug your car seat with you on a plane, and five places that used to be banks that are now hotels — and most of them will cost you a pretty penny. And, of course, pickleball.
My name is Catharine Hamm, and I'm the travel editor for the Los Angeles Times. At the word factory this week, we're gearing up for our annual Summer Vacation Photo issue on Sept. 16, so we've had to exercise our visual intelligence. Some of us do this often (Christopher Reynolds, a Travel staff writer who is also a darn good photographer) and others of us only rarely. But stretching is good, and it's always rewarding to find photos among the hundreds submitted that make us gasp. They did and we did. Watch for these photos on Sunday.
Meanwhile, back to the other feast.
Clamming and crabbing and eating! Oh my!
You can hardly get fresher seafood than the crab you catch or the clams you dig yourself. Rosemary McClure, whose last big food piece was a refresh on our 20 meals for $20 or less on Kauai, visits the culinary playground of the Oregon coast, complemented by beautiful photos by Marcus Yam.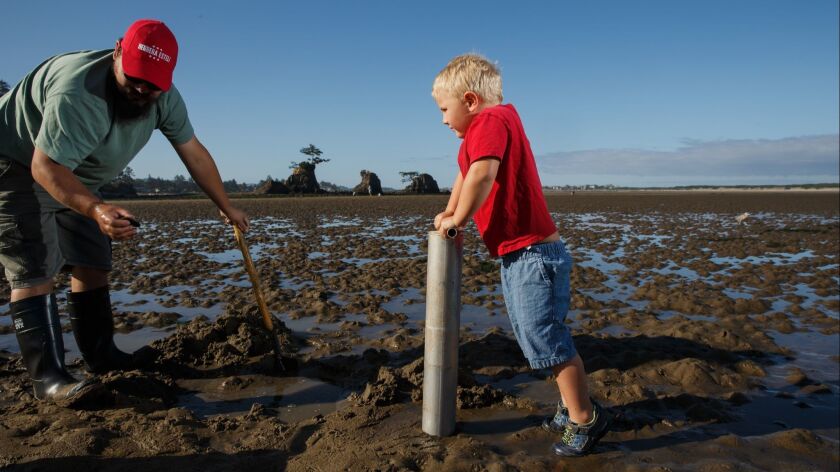 Georgia on your mind?
John Henderson, formerly a sports writer for the Denver Post, is now a full-time writer living in Rome and often writing about travel. He had always wanted to visit Georgia just to scope out its wines. His is a fascinating piece on a place that has been a center of wine for millenniums and whose methods date back almost that far. The wines compare favorably, Henderson said, with what he finds in Italy.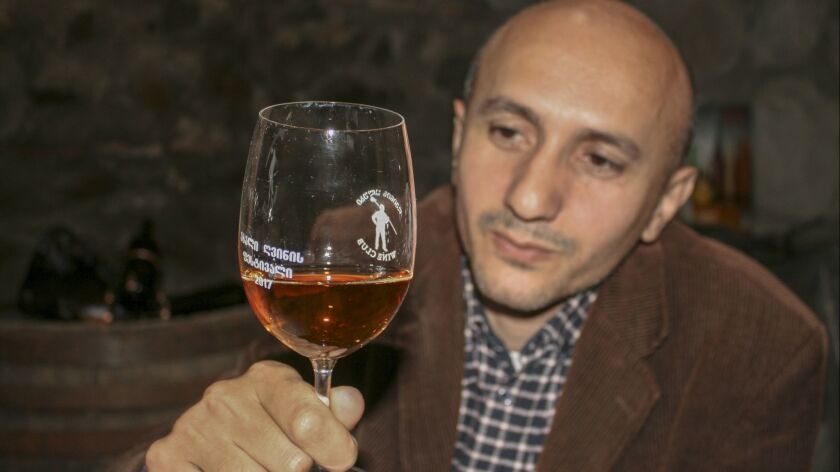 A breath of fresh air
Alpine County? The name already has me thinking brisk mountain air and fall colors. Writer Sara Lessley also praises a three-mile hike that's long on solitude, hot springs and lakes and short on people. Sounds like a little slice of Sierra heaven, never mind those adorable marmots.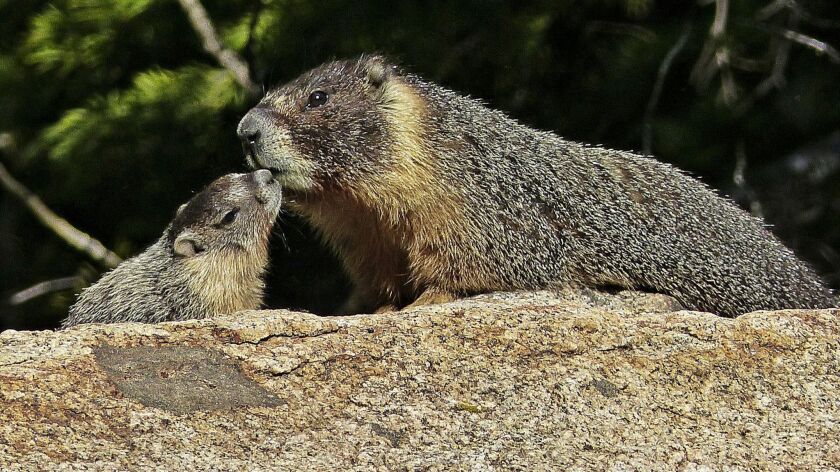 Take a seat or not
What if your destination has such good public transportation that you won't be renting a car? Hooray for that. Except for this one thing: If you don't want to lug a car seat with you, how do you get your car-seat-age kid to the airport? With many thanks to supermom Shelly Rivoli of Family Travel 411 for her help on this On the Spot column, which also has some tips for luggage storage near the airport (and it doesn't even have to be a car seat you're storing).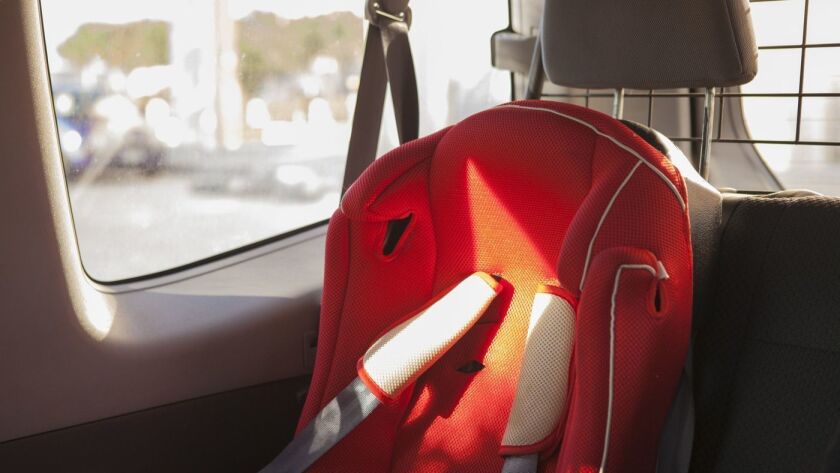 More traffic than ever
Those who love to cruise will find even more choices as the Port of Los Angeles makes way for a new royal. Princess Cruises' Royal Princess, launched in 2013, will begin sailing from here on March 23 after a nearly $16-million refresh. If that's not enough royal pedigree for you, know that the Duchess of Cambridge christened this ship. (You may know the godmother better, perhaps, as Kate Middleton.)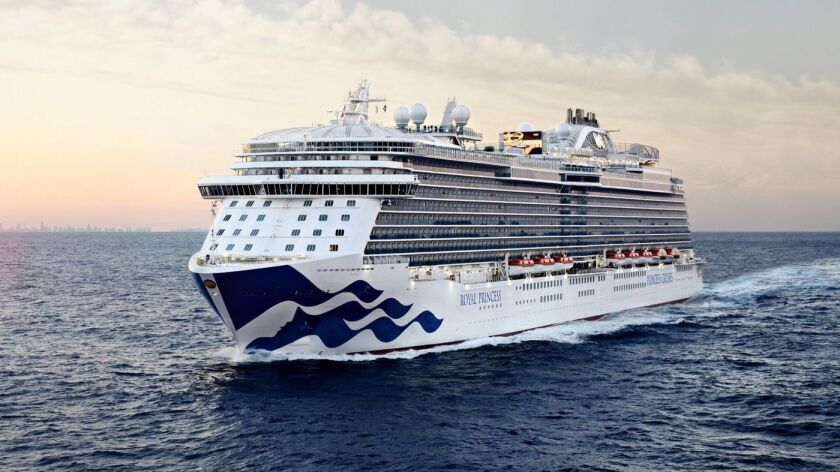 Bank on it
Once upon a time, banks were opulent places, but the optics of having a luxurious building probably didn't project quite the right image. Some of those elegant repositories now have been turned into a place where you could, if you wished, stuff your money under a mattress, although the hotel safe might be a better choice. Mary Forgione writes about five former money palaces that are now hotels. In some cases, you have to be as rich as a banker to stay in one….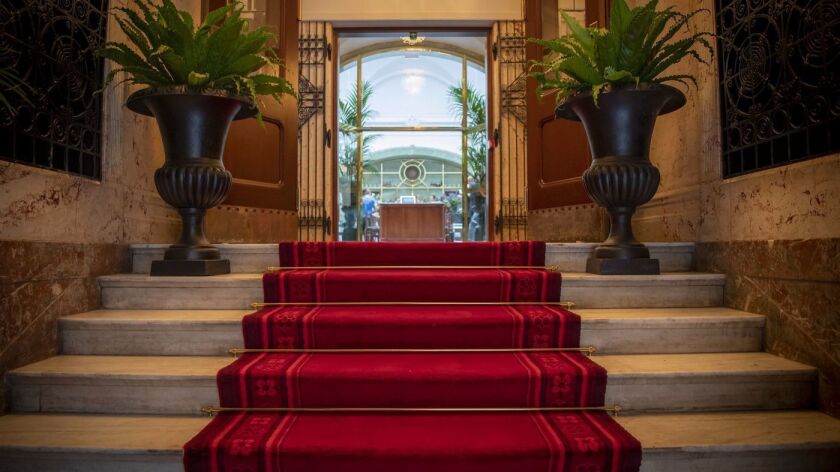 Kind of a big dill
Do not laugh at pickleball. The Las Vegas Pickleball Open is coming right up, and there is a nice little bit of prize money — $25,000 — that the victors will share, Jay Jones writes. For those who don't know pickleball, it's played with a wiffle ball (the white spheres with cutout holes) and bigger-than-table-tennis paddles. The USA Pickleball Assn. website says it's one of the fastest growing sports in America. Who knew? These players do.
Staggered by reader photos
We are overwhelmed by the number of photo submissions and absolutely delighted with the results for our Summer Vacation Photo issue. It will be in print on Sept. 16 and online as well. We hope you enjoy it as much as we enjoyed selecting these beautiful and thoughtful photos. Here is a sneak preview of one of the contenders (shhh, don't tell anyone) by Cate Evans of Los Angeles.
Readers Recommend
We've had some fantastic Readers Recommend ideas from the faithful. Keep those cards, letters and emails coming. If you have a favorite hotel, place to eat, activity or a travel tip that will ease the way for us, please share by sending it to travel@latimes.com. Include your name and city of residence. No prizes for this, but you will have the thanks of a grateful travel community.
What we're reading
World-class museum. Excellent nightlife. Culinary wonderland. Where is this piece of paradise? Beirut, Paul Jebara writes in Thrillist.com, and likens its coastline to the Côte d'Azur. With thanks to The Week magazine for the suggestion and Jebara for his piece on a "nation smaller than Connecticut." "Take it from someone born in Connecticut," he adds. "Lebanon's … a lot better choice for your next big trip."
Actor, director and travel writer Andrew McCarthy has a lovely piece in the New York Times on the Aran Islands off Ireland's western coast. Some describe them as bleak, but McCarthy paints a warm portrait of Inishmore, Inishmaan and Inisheer.
Slightly larger than the Aran Islands, "The Sweetest U.S. Small Towns to Visit This Fall," by Ashlea Halpern writing in Afar magazine takes us to Park City, Utah, and Talkeetna, Alaska, among other surprising choices.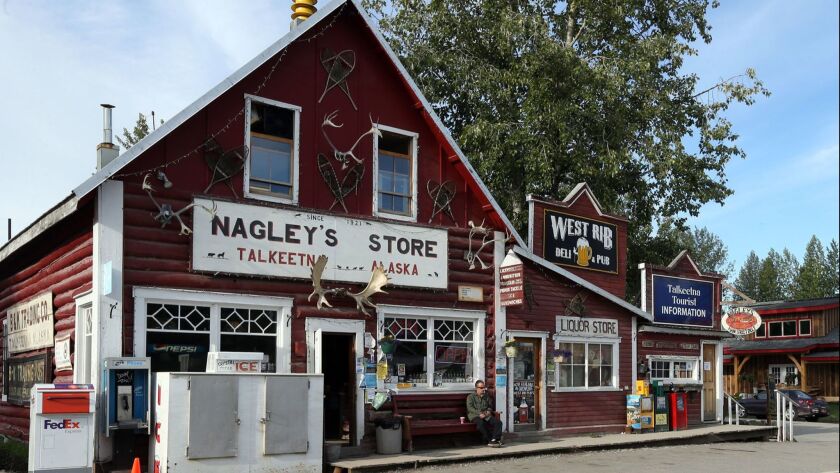 End paper
Have a question or a complaint? A cool idea or a conundrum? Please send your ideas, information and recipes for pumpkin anything to travel@latimes.com. I always get a little misty-eyed this time of year thinking of the beautiful fall colors in my old Virginia home, but this year I'm getting a little misty-eyed thinking about all the folks who may be in the path of Hurricane Florence. Stay safe, East Coasters. And West Coasters, as always, travel smartly and safely, wherever you go. At the end of the day or the end of a trip, we'll be here to welcome you home.
---