Road trip: Here's our pick for Route 66 in Southern California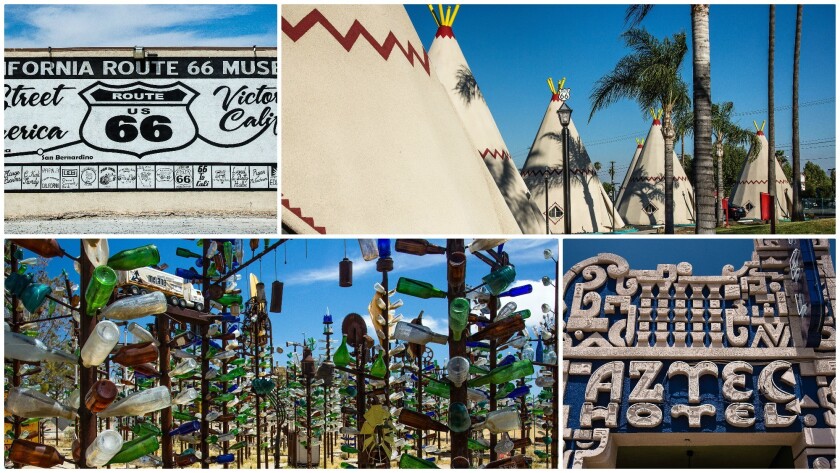 The route: Part of the fun of this Route 66 road trip is choosing your route to Barstow. There are three starting points and three historic route alignments through L.A. We chose one that goes across the foothill communities. Heading north, it's a circuitous route through Victorville and up the National Old Trails Highway to Barstow. Think of it as a scavenger hunt: The AAA Route 66 map and the EZ 66 Guide from the National Historic Route 66 Federation are particularly helpful.
Miles: About 130 miles one way.
Best time: Any time but summer.
Why: Route 66, part of the federal highway system from 1926 to 1985, celebrated an era when driving was more than just a way to get there. Time and urban development have taken their toll, but Southern California's stretch of America's Main Street has unexpected treasures from the past.
Highlights: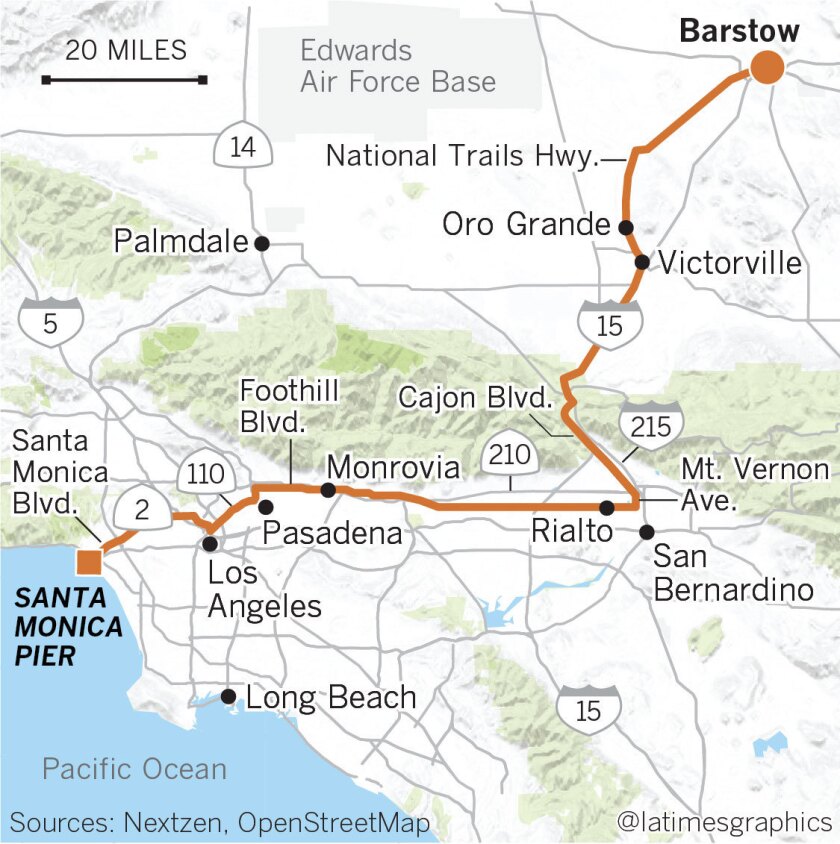 The Aztec Hotel in Monrovia (1924), now closed, for its amazing Maya Revival architecture. And two eclectic Route 66 museums, one in Victorville and the other in Barstow. The Barstow museum is in Casa del Desierto built in 1910-13, the famed Harvey House railroad depot looks like the Doge's Palace in Venice, Italy.
Memorable stay: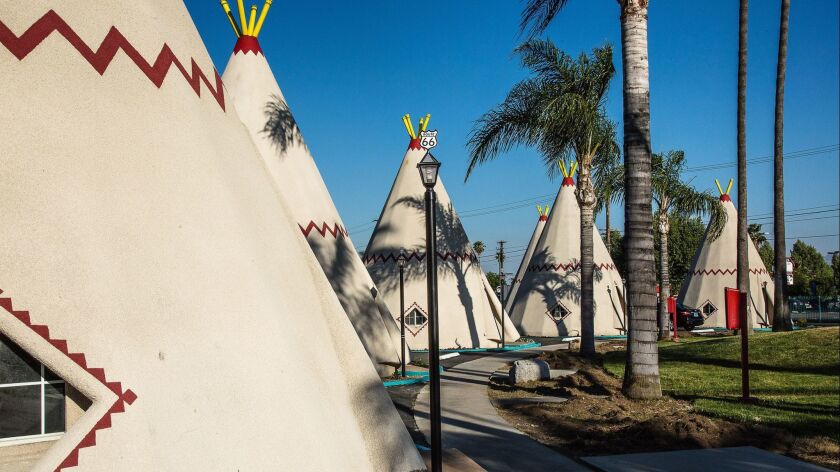 Are we recreational vehicle people? Hell, yeah! »
Nothing says Route 66 like sleeping in a tepee. The Wigwam Motel in Rialto is one of three remaining tepee lodges along the Mother Road. Nineteen units circle a refreshing pool; each is clean, comfortable and makes up in charm what it lacks in luxury.
Memorable meal: Emma Jean's Holland Burger Cafe in Victorville, serving classic roadside fare since 1947, is the quintessential Route 66 truck stop and diner. Burgers are tasty, fries and rings are hot and crisp, and the chocolate shake is excellent. Ask about the "Slap Yo' Mama" burger (it's not on the menu); they won't serve it during the week.
Tourist trap or treat: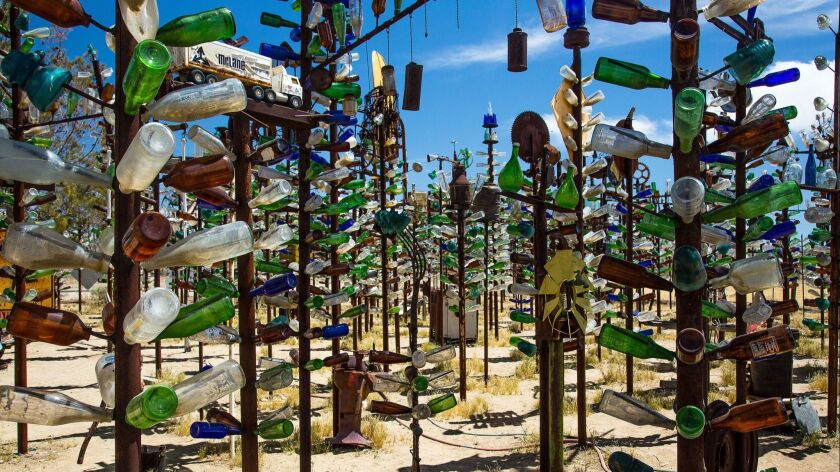 No Southern California roadside attraction imbues the spirit of Route 66 like Bottle Tree Ranch in Oro Grande. Owner-operator Elmer Long began collecting colorful bottles as a boy and later mounted them on metal coat-rack-like structures. A walk through this enchanting glass forest is a must, especially on a sunny day. Admission is free, so leave a nice tip.
Plan to spend: Depending on traffic and the number of stops, up to six hours the first day and four hours the second.
---
Get inspired to get away.
Explore California, the West and beyond with the weekly Escapes newsletter.
You may occasionally receive promotional content from the Los Angeles Times.