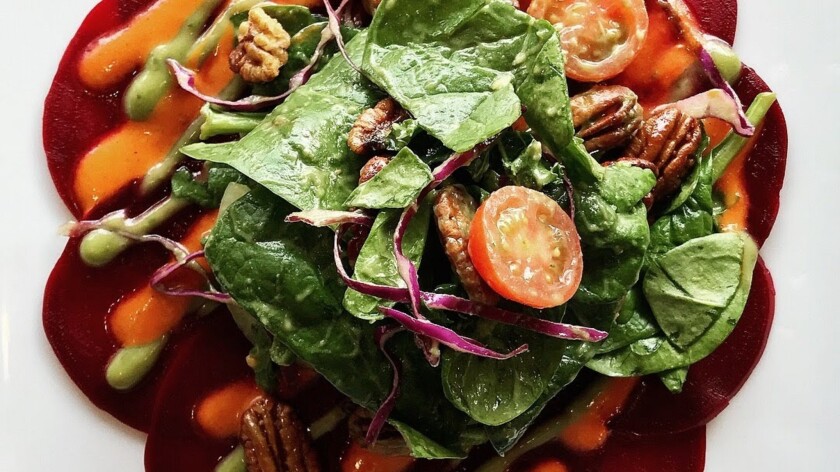 New vegan culinary tours of downtown Las Vegas starts Saturday, and you don't have to be vegan to appreciate the food.
Diana Edelman is founder of Vegans, Baby, a website that directs locals and visitors to vegan-friendly restaurants throughout Southern Nevada.
Edelman will launch a walking culinary tour of downtown Las Vegas on Saturday. It will be offered on selected summer dates.
Guests will have an opportunity to sample 12 dishes at five restaurants during the three-hour tour. Dishes include lasagna at Simply Pure and a meatless beef carpaccio at VegeNation, an eatery with an all-plant-based menu.
VegeNation will collaborate with DonutBar to create the tour's dessert: the funfetti donut sundae.
"The tour is for people who are vegan, but also for those who simply want to eat really good food," Edelman said in a news release. "I certainly encourage those who aren't vegan to give it a try. The dishes are that good."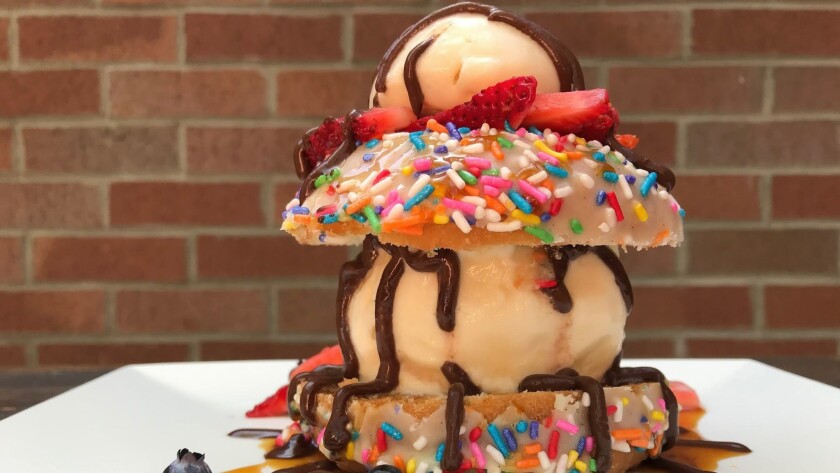 Tickets cost $87. Additional vegan tours are scheduled for July 7 and 21, Aug. 4 and 18 and Sept. 1. Tours run from 2 to 5 p.m.
Edelman, who recently authored "The Las Vegas Vegan Food Guide," said the number of vegan restaurants in Southern Nevada is growing "exponentially."
Info: Vegans, Baby
ALSO
Las Vegas' new Waldorf hopes to minimize disruptions during its transformation from Mandarin Oriental
Norwegian Cruise Line sends a really big ship to L.A., and there may be more to come
Prepare for an art car invasion and festival coming to Las Vegas
---