From the Archives: The 1925 Santa Barbara earthquake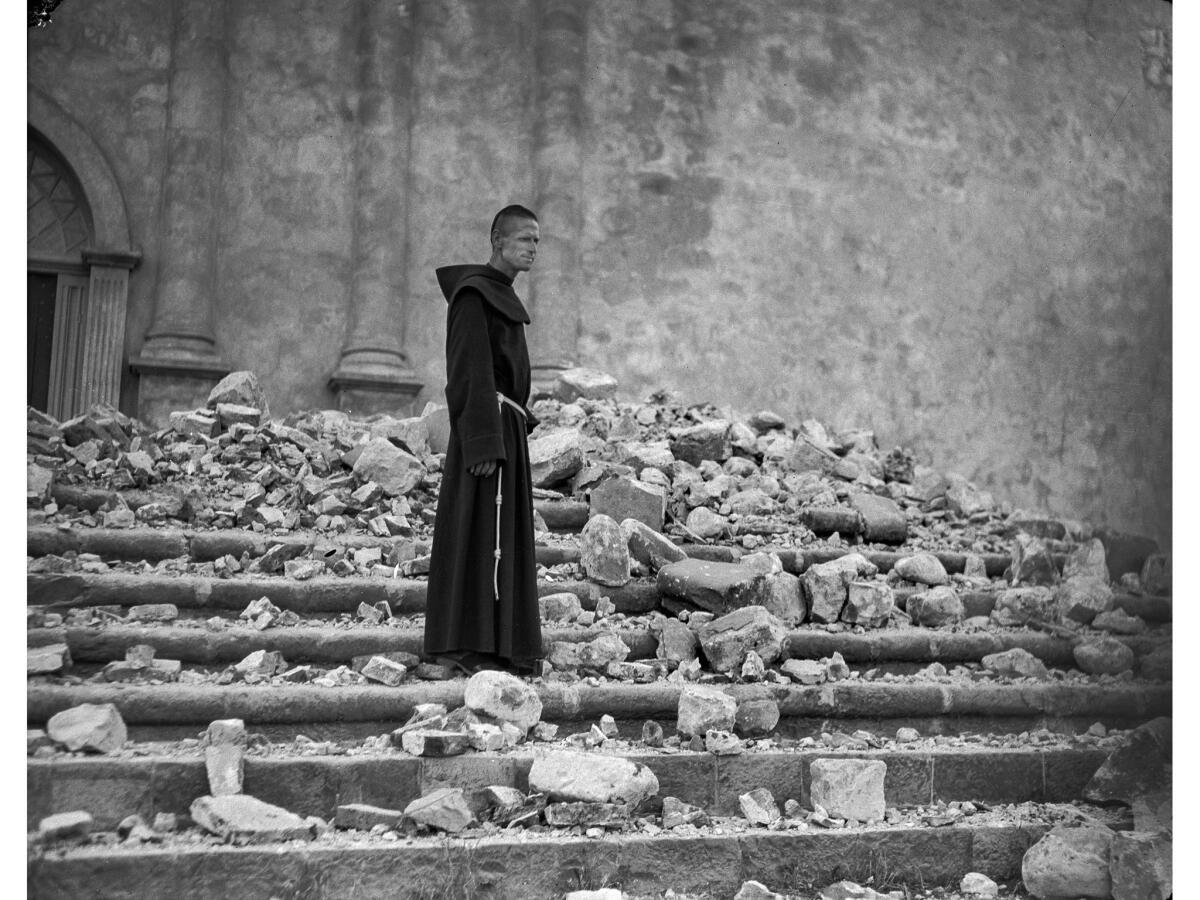 At 6:42 a.m. on June 29, 1925, the city of Santa Barbara was heavily damaged by a magnitude 6.8 earthquake. Thirteen people were killed and damage was estimated at $8 million. Few buildings on State Street escaped damage.
Los Angeles Times staff correspondent Kyle D. Palmer reported the next morning:
SANTA BARBARA, June 29––Recurrent shocks, following a severe temblor at 6:42 this morning that demolished or seriously damaged virtually all brick, concrete and stone structures in the city and caused the death of an undetermined number of persons–now known to exceed seventeen [later revised down to 13]–forced Santa Barbara's 30,000 residents to face a night on the city's lawns, in the public parks and along the beach.
Thirty-two persons were reported as seriously injured. It is estimated that the total number receiving minor injuries did not exceed 200.
The first person to be rescued alive from the huge pile of debris in front of the wrecked San Marcos Building is Mrs. Marcario Hernandez, who was caught by the feet under fallen timbers. The woman was discovered by workers searching for the body of Dr. James Angel, dentist. Her leg was broken, but she appeared otherwise uninjured.
The body of Dr. Angel was still warm when removed, indicating he had been dead but a short time.
Although the earthquakes following the first heavy temblor this morning were thought to be due to settling of the earth's crust and greatly diminished in violence, they were of sufficient intensity to dislodge bricks and stones and render dangerous the immediate vicinity of shaken buildings. A shock of considerable intensity was felt at 5:40 p.m., another at 6:46–almost twelve hours to the minute since the first quake–and two more at 7:22 and 7:23.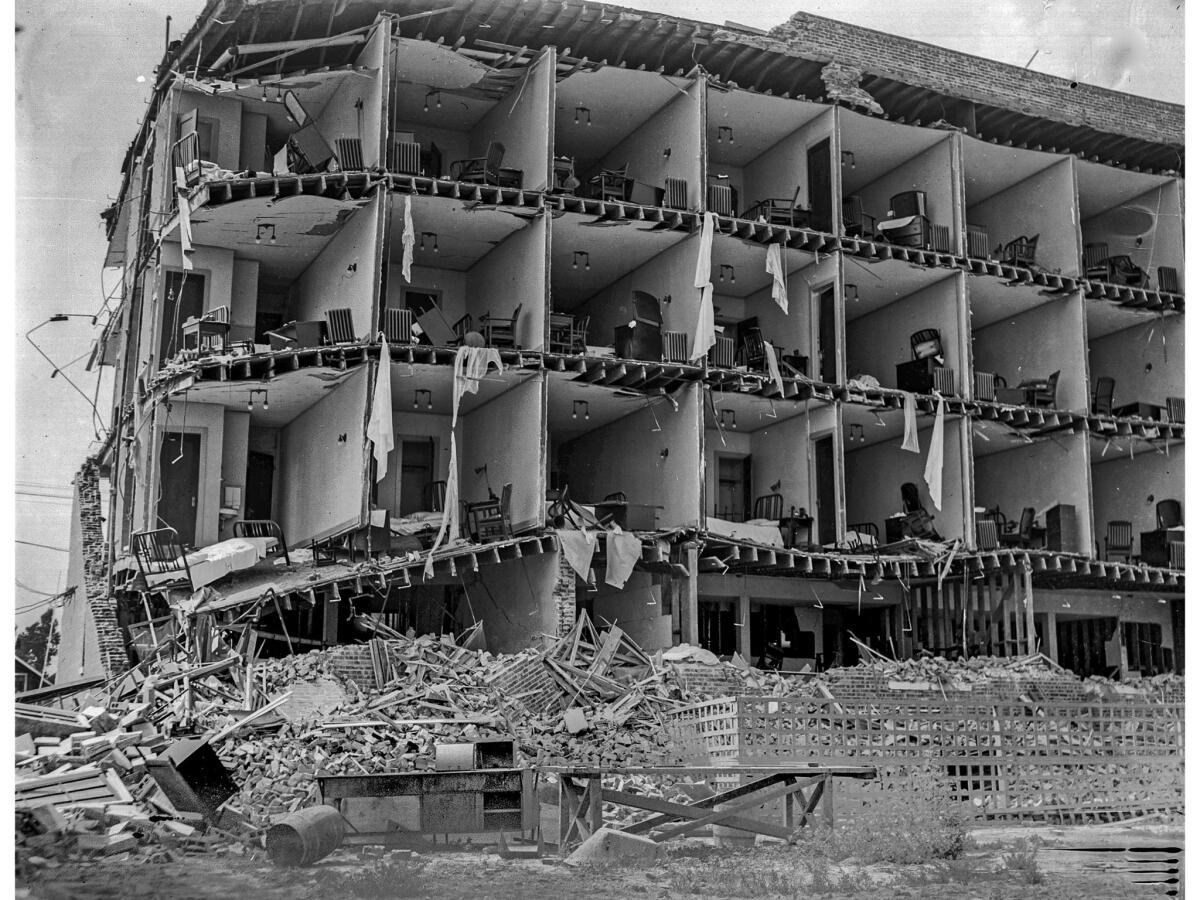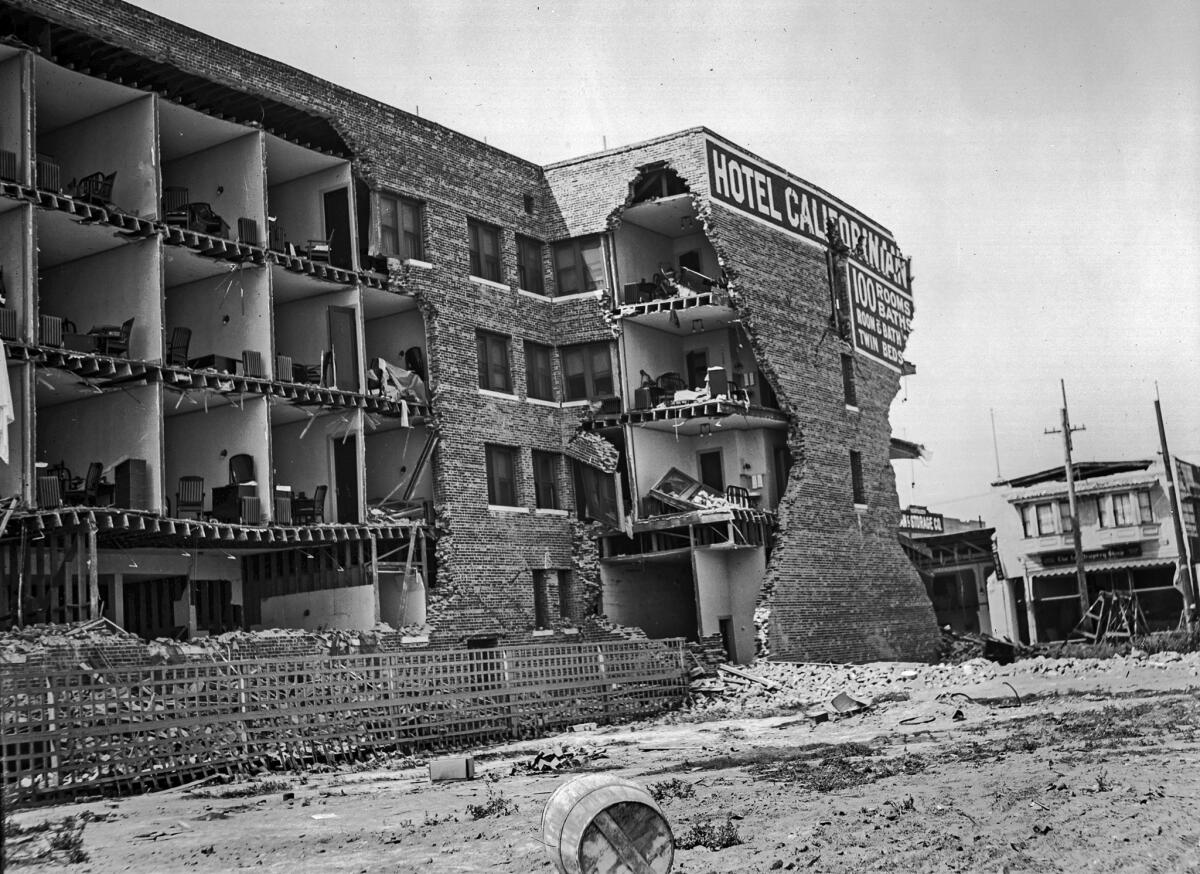 Soon after the morning earthquake, Los Angeles Times staff photographer George Watson was dispatched to Santa Barbara. Years later in an interview for the Watson Family Photographic Archive, George Watson remarked that he "drove up in my old 1915 Buick C-25."
"We drove up there in record time and the destruction was amazing. The Californian Hotel was about a 4-5 story building, quite long and the whole wall was all dropped out. You could see the beds, dressers, and the sheets tied together where the people slid down, terrible looking mess. And the street was full of rubble. It was really terrible."
The Santa Barbara mission was badly damaged. While at the mission, Watson captured the photo of Brother Michael standing on the steps of the church surveying the damage. This image later appeared in publications around the world.
This post was originally published on June 28, 2013.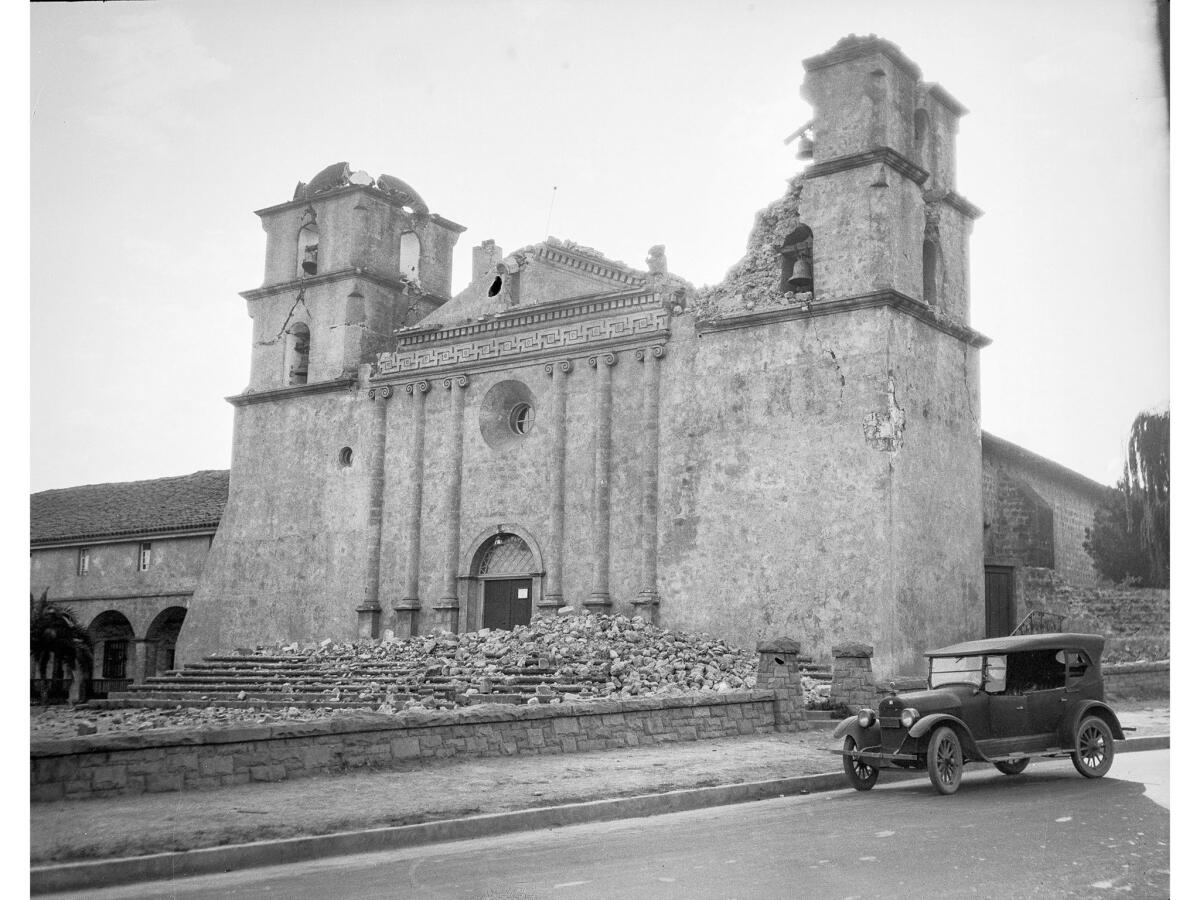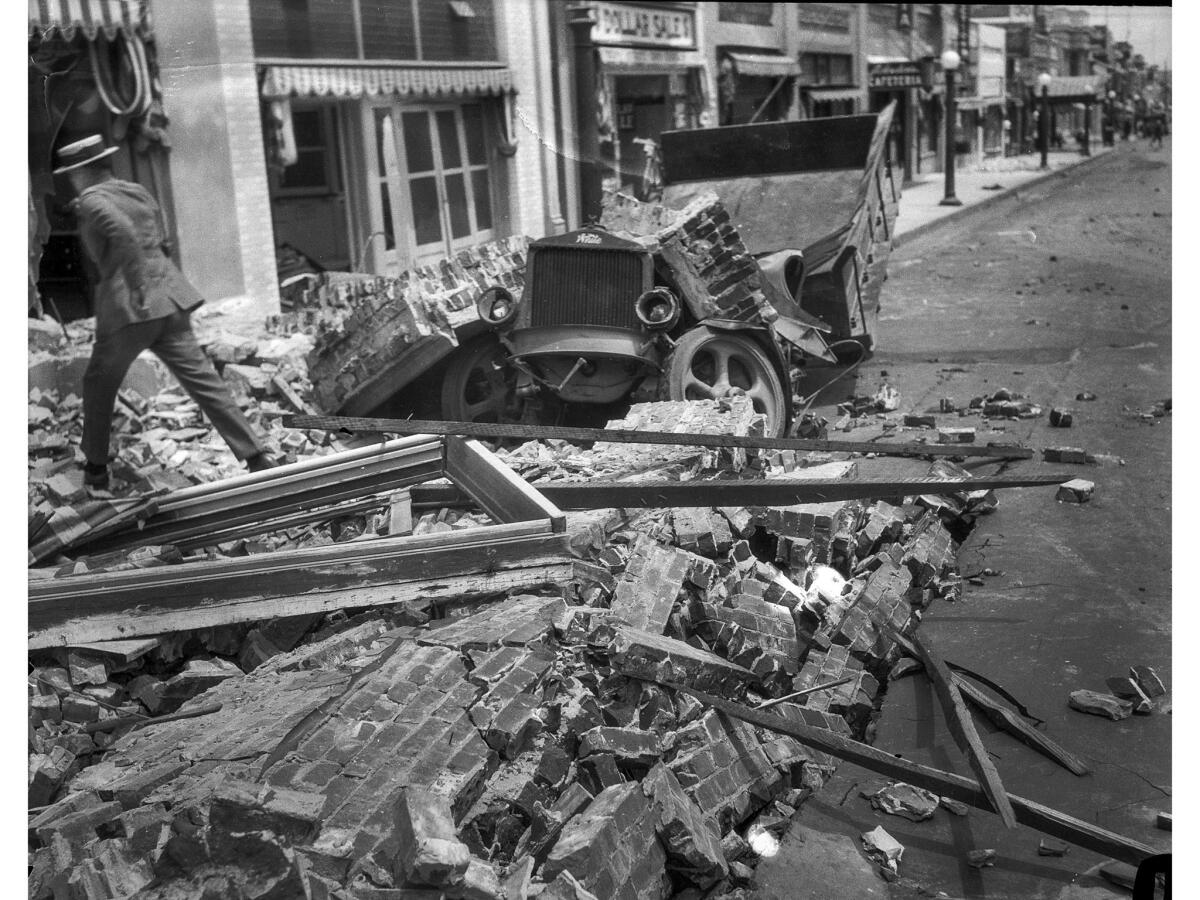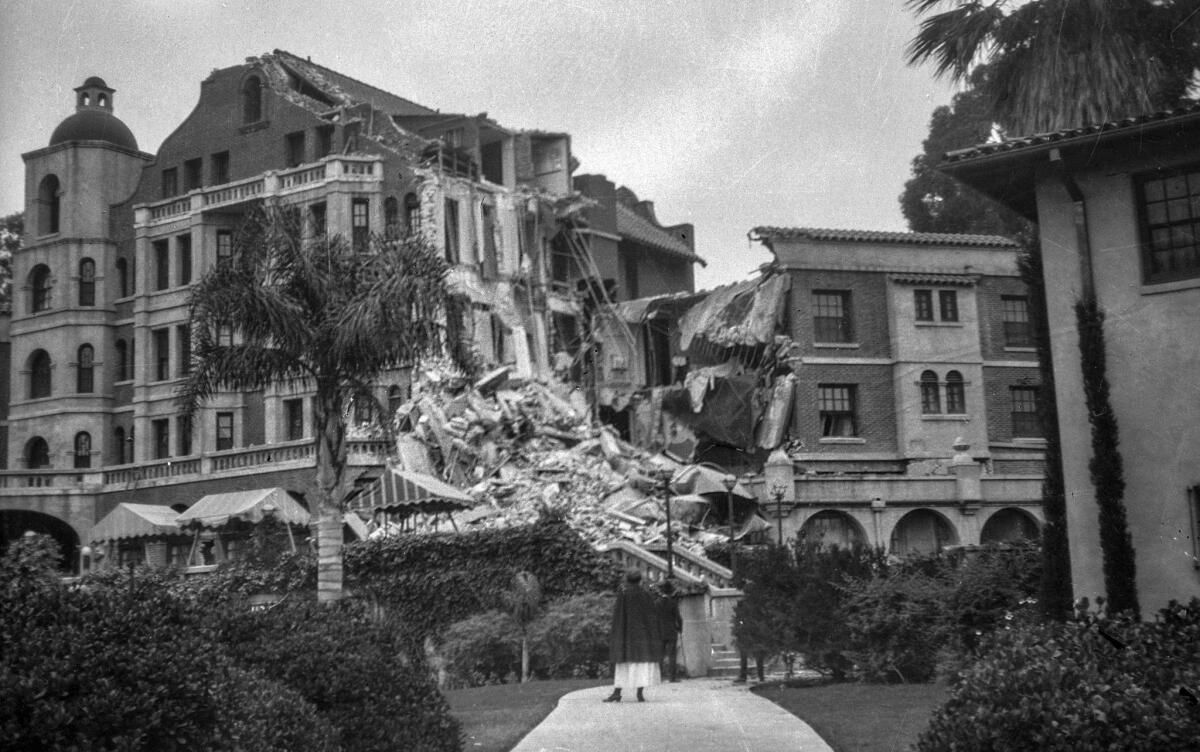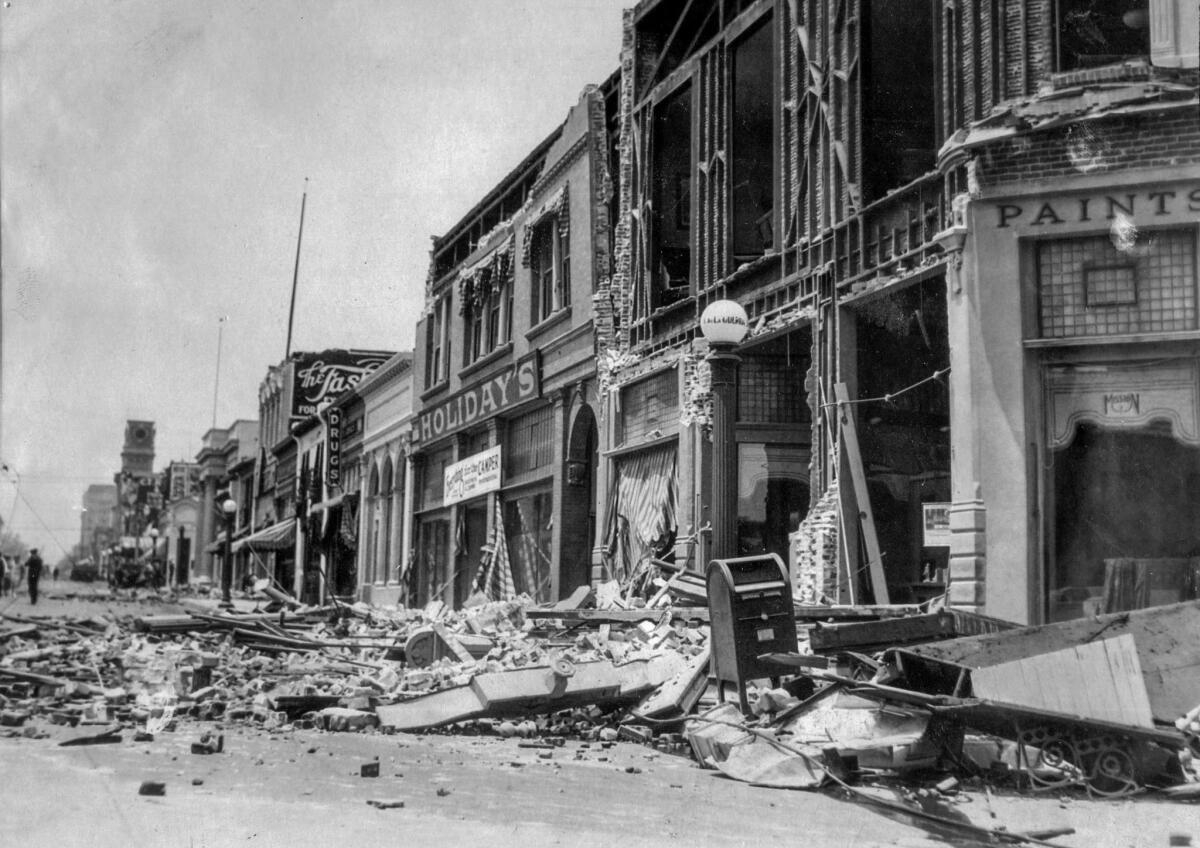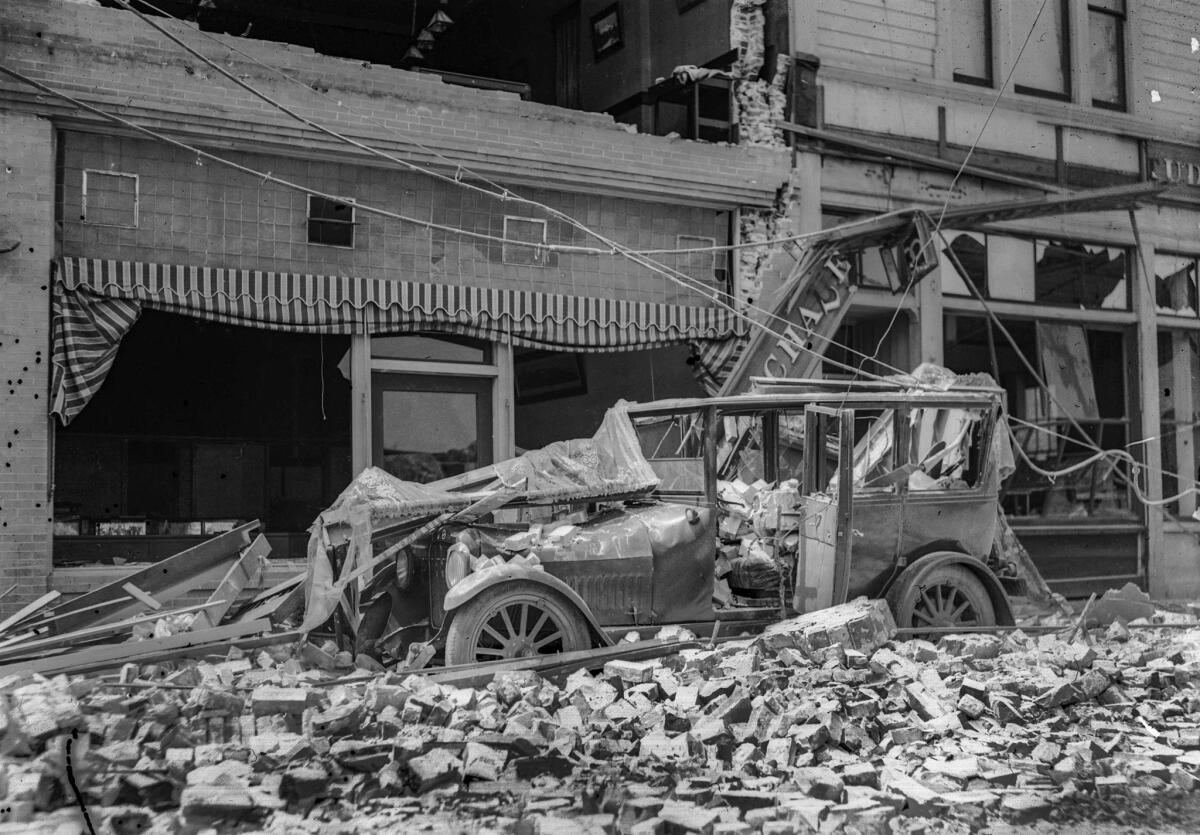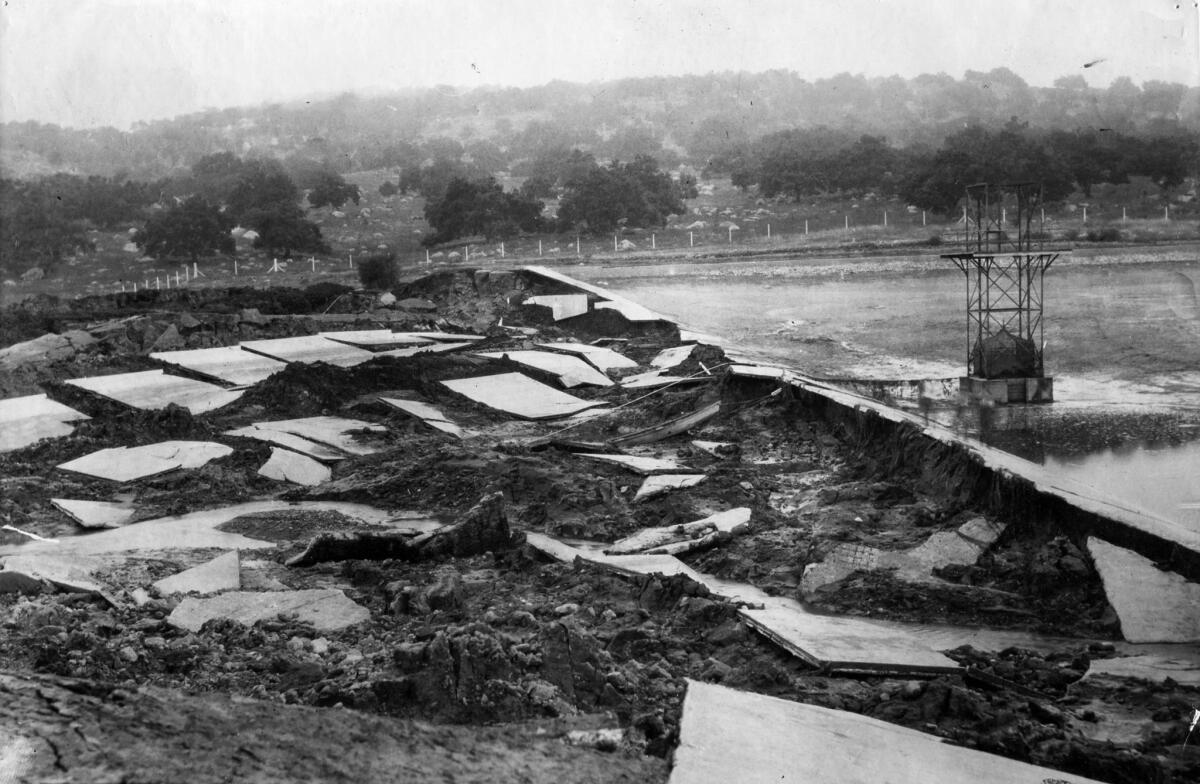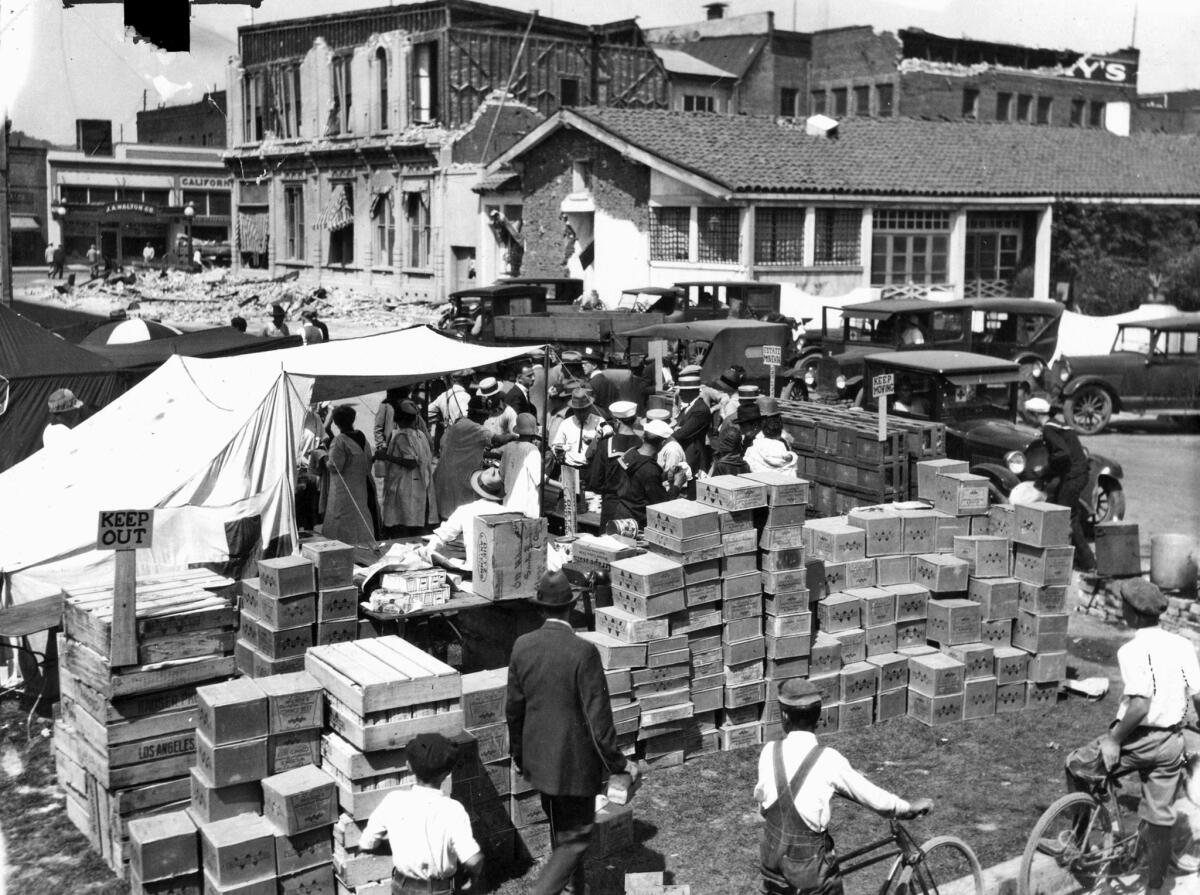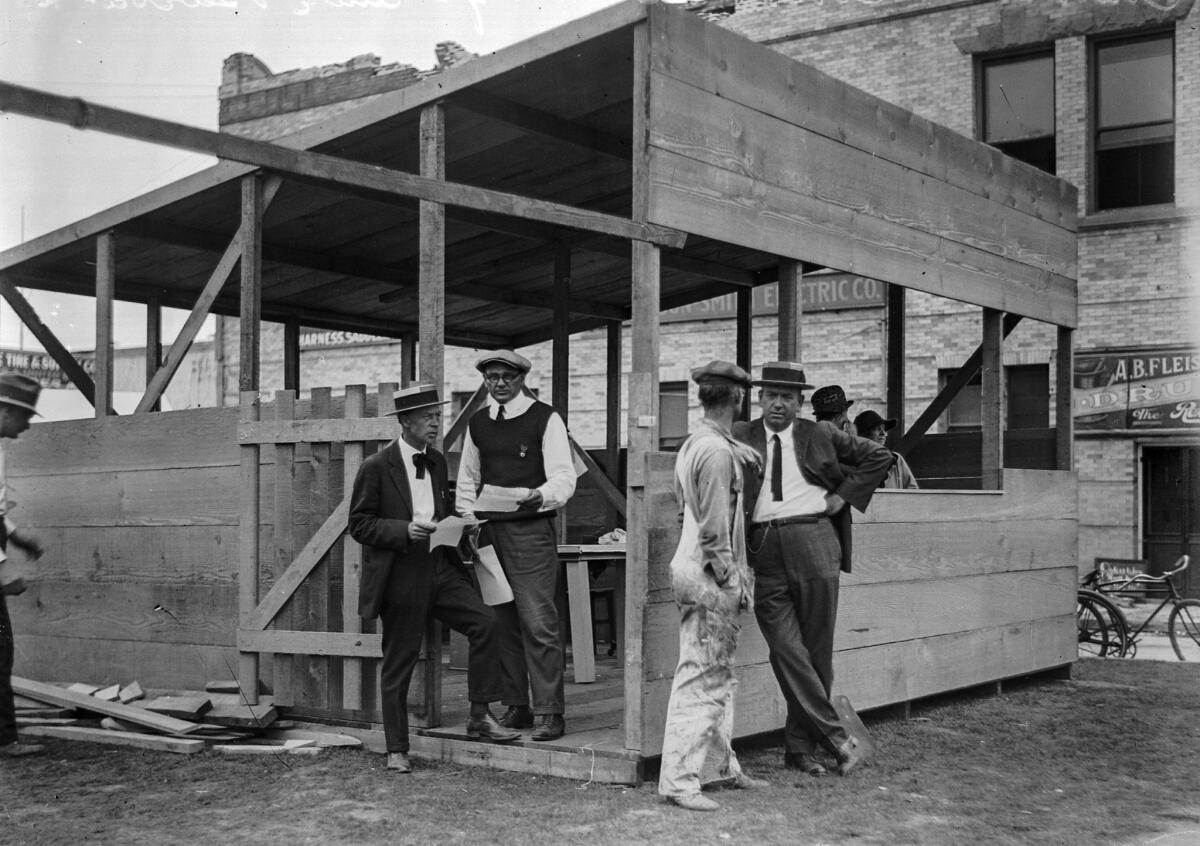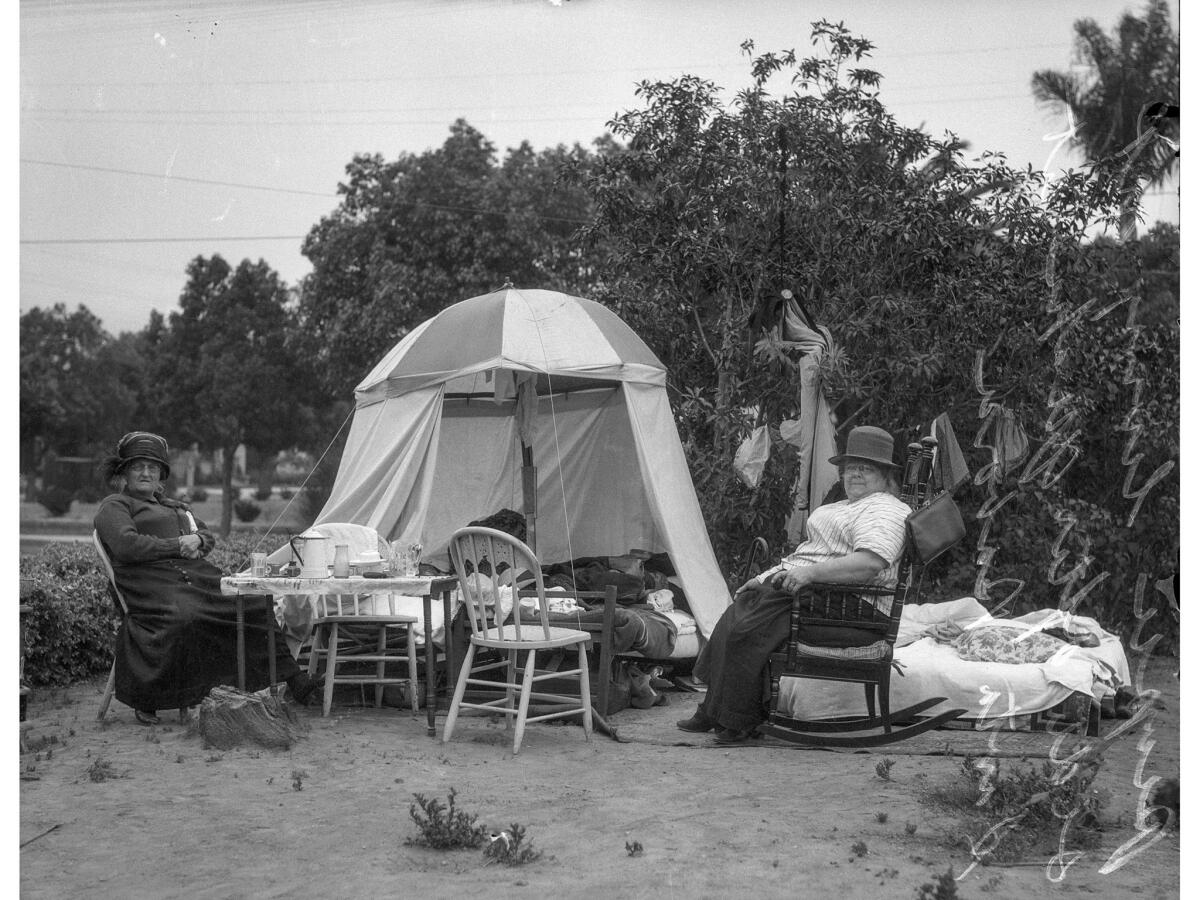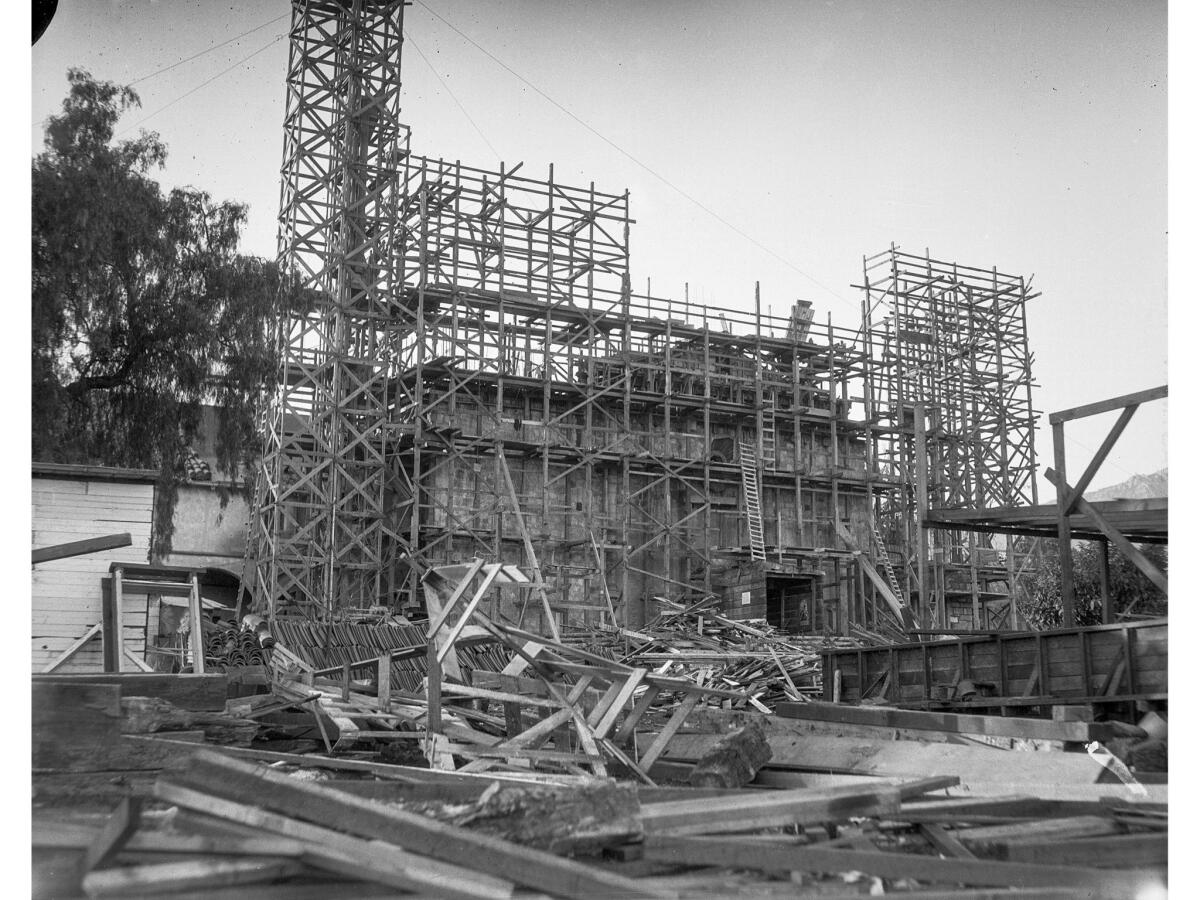 Sign up for Essential California for news, features and recommendations from the L.A. Times and beyond in your inbox six days a week.
You may occasionally receive promotional content from the Los Angeles Times.