Sister of American man killed in Mexico kidnapping grieves over his death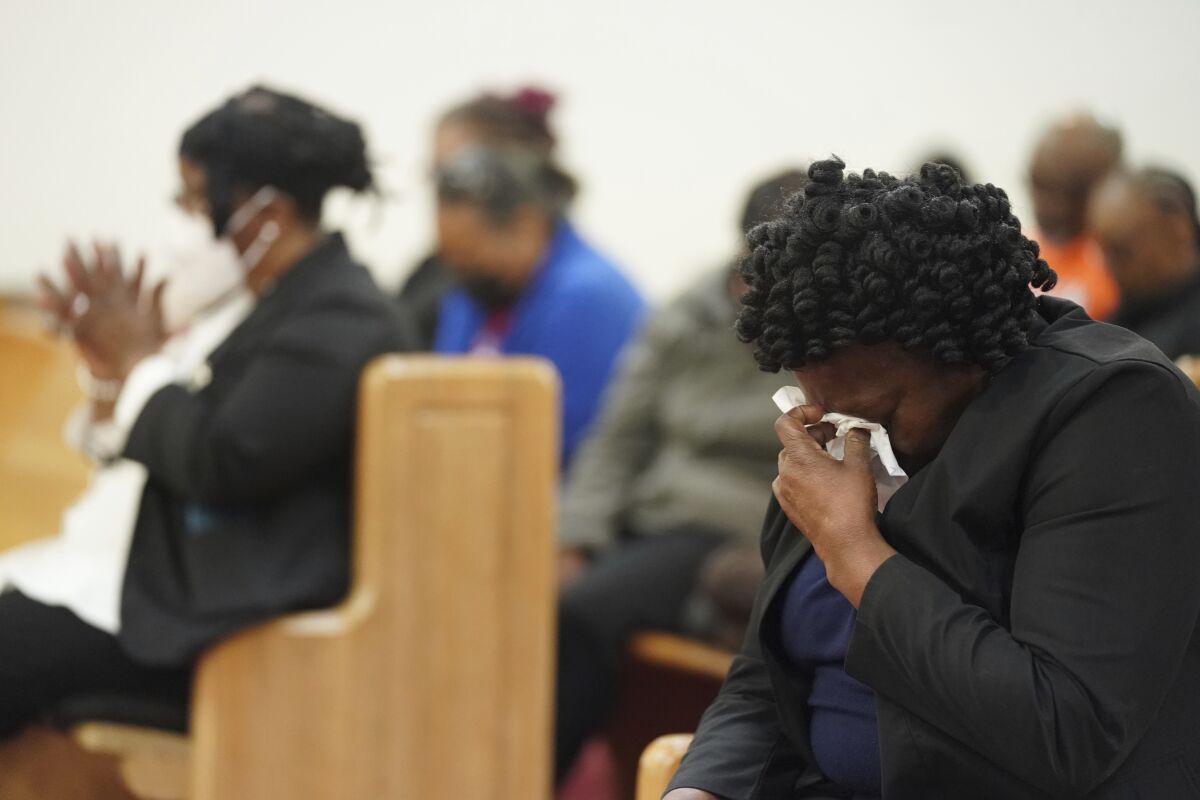 LAKE CITY, S.C. —
Prepping for his first trip out of the country, 28-year-old Zindell Brown of Lake City, S.C., had something more than nerves. Perhaps it was a premonition about the trip that he and several friends were taking to Mexico.
"He said, 'Something, it just doesn't feel right,'" his older sister Zalandria Brown told the Associated Press by phone. That was "the last thing we talked about."
Hopping into protection mode for the man so close to her that she called him her "hip bone," Brown urged her brother to not take the trip planned earlier this month. As someone known to help others, however, Brown wasn't surprised that her sibling shook off the feeling and offered to drive with his group of childhood friends on a road trip to Mexico, where one was scheduled for cosmetic surgery and another planned to celebrate his 34th birthday.
The inside of a rented white van would be the last place Brown would see her baby brother alive. Sometime during the nearly 22-hour trip from South Carolina to Brownsville, Texas, Brown watched a video posted online of Zindell smiling into the camera.
But in Mexico, the group was attacked. Around midday, a vehicle crashed into the group's van. Several men with tactical vests and assault rifles arrived in another vehicle and surrounded them, according to Mexican police reports.
Two members of the group of traveling Americans, Zindell Brown and Shaeed Woodard, were shot and killed. Eric Williams was shot in the leg, and he and fellow survivor Latavia McGee were loaded into a pickup truck, according to video posted on social media. The violence was blamed on the Gulf cartel, a drug gang tied to killings and kidnappings in Matamoros, a city of a half-million people that has long been a stronghold of the powerful cartel. The group purportedly apologized for the killings in a letter obtained by the Associated Press from a Mexican law enforcement official.
Mexican President Andrés Manuel López Obrador lashes out at Republicans who want to send U.S. troops, telling them to solve the U.S. fentanyl problem.
Even before she viewed video of the ambush that quickly circulated online, Zalandria Brown said she began to have a sickening feeling that her brother was gone.
"That was the other part of my soul," she said.
She called her brother the male version of herself. Gone is her game hunting partner and the "cool uncle" her two teenage sons looked up to.
"He always put a smile on everybody's face," she said. "He was always joking and playing and laughing around."
The frantic effort to rescue four Americans taken captive by a cartel in Mexico came after another friend who had traveled with them called police.
In the days leading up to the trip, Zindell spent time at home playing video games, a break from the other work his hands were known for: carpentry. Zindell picked up woodworking skills from his father, who wanted to train him in the family craft.
"He had so many skills. He could do carpentry work," she said, adding: "He did roofing work. He could do everything you could think of when it came to building a house. My father trained him to do all of that."
Though she lives in Florence, S.C., Brown said she, her brother, Woodard and McGee all grew up in modest Lake City. By midweek, the town of fewer than 6,000 people seemed consumed by the grim loss.
At the local library on Main Street, patrons chatted among themselves about condolences, while a few blocks away, near the police station, a stranger pressed a bouquet of purple flowers into the arms of Woodard's father.
Mexico's leader has criticized the U.S. response, while some Republicans call for U.S. military intervention to curb cartel violence. Things could get uglier.
This month would have marked Woodard's 34th birthday, according to his father, James Woodard. McGee, a cousin of Woodard, had surprised him with the road trip as a birthday excursion, James Woodard said. Shaeed Woodard and Zindell Brown were close; Zalandria Brown said she also considered Shaeed a brother.
By the night of March 5, Brown would get a phone call confirming her worst fears. A family friend phoned to say that the doctor's office the friends were headed to in Mexico had called to say McGee was late and thought to be kidnapped.
Brown said that every day since then, for her surviving two siblings and their parents, has seemed like a "nightmare." Neither the Brown nor Woodard families has said they accept the cartel's apology for the violent abductions.
"It's just crazy to see your own child taken from you in such a way, in a violent way like that," Woodard said. "He didn't deserve it because he was a sweetheart. He had a big heart."
Must-read stories from the L.A. Times
Get the day's top news with our Today's Headlines newsletter, sent every weekday morning.
You may occasionally receive promotional content from the Los Angeles Times.