Fake news fuels nationalism and Islamophobia — sound familiar? In this case, it's in India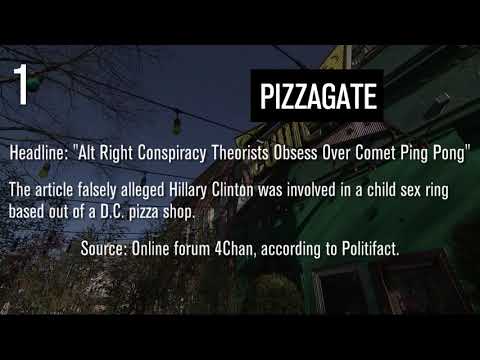 In the U.S., what today might be considered propaganda or fake news was commonly accepted practice in the late 18th and 19th centuries. (July 11, 2017)
Reporting from Mumbai, India —
Pro-government websites in India circulated a story in May saying Arundhati Roy, the renowned Indian novelist, had criticized the Indian army's heavy-handed presence in Kashmir, the disputed territory claimed by both countries.
India would never gain full control of Kashmir, Roy was quoted as saying, "even if its army deployment increases from 7 lakh to 70 lakh," numbers equaling 700,000 to 7 million.
Indian news media ran with the story. Arnab Goswami, the main anchor on a news channel owned by a politician from India's governing Bharatiya Janata Party, denounced Roy, author of the 1997 bestseller "The God of Small Things" and an outspoken government critic, as "anti-national" and a "one-book whiner wonder."
One BJP lawmaker suggested she be tied to the hood of an army jeep, like a Kashmiri civilian who was used as a human shield in an infamous incident this year.
There was, however, one major problem: Roy did not make the comments about India controlling Kashmir.
The original source of the report was a Pakistani nationalist site called Times of Islamabad that said Roy — whose name it misspelled as "Rai" — spoke during a visit to Srinagar, the summer capital of India's Jammu and Kashmir state.
Roy later clarified that she had not visited Srinagar and made no such comments. But by then she had already become the latest victim of India's swirling epidemic of fake news.
Like many countries, India is witnessing a proliferation of spurious websites passing off hoaxes and conspiracy theories as news. But even more than in the United States, fake news is seeping into the national conversation as politicians and a credulous news media seize on reports that glorify the country and bash its critics.
Many of the fake stories go viral because they advance the Hindu nationalist agenda of the popular prime minister, Narendra Modi, and promote Islamophobia at the expense of the country's large Muslim minority.
Several citizen-journalism initiatives have sprung up to combat fake news, but they face an uphill battle. The stories ricochet through echo chambers on Facebook, Twitter and the WhatsApp mobile messaging platform, which has more than 200 million users in India, and find a receptive audience on mainstream news channels that increasingly back the government.
"No single party or ideology has a monopoly on fake news in India, but it's certainly true that in many prominent cases stories that were later debunked took a pro-BJP line," said Sadanand Dhume, a South Asia expert and fellow at the American Enterprise Institute in Washington.
The Times Now news channel in June reported on "rate cards" allegedly circulating in the southern state of Kerala that offered cash rewards of up to $10,000 for converting Hindus to Islam. The anchor, Rahul Shivshankar, said the rewards system was the work of Islamic State, which had set up "a base in India."
Alt News, a website that aims to debunk fake news, found that the report was based on a doctored image that had been circulating on propaganda websites and WhatsApp since 2010.
Times Now stood by its report, saying that critics had "mischievously focused on a peripheral aspect of the story" and that it was trying "to determine [the cards'] origins."
According to Indian officials, a few dozen Muslims from Kerala have been identified as Islamic State recruits or supporters, but authorities have found no sign that the extremist group has set up any kind of foothold in India. Some commentators accused the channel of fanning anti-Muslim sentiment with shoddy journalism.
Last year, Times Now and other channels aired reports of a speech in which Kanhaiya Kumar, a student who had been jailed for sedition after leading protests at Jawaharlal Nehru University in New Delhi, called for "azadi," or freedom, a slogan used by Kashmiri separatists.
"Hear Kanhaiya's 'seditious rant,'" read a graphic on the NewsX channel.
But the stories were based on a doctored video. In the full speech, Kumar is seen calling for freedom from hunger, communalism, economic inequality, the caste system and other social ills. None of the channels retracted their reports.
India has a vibrant free press with several well-respected English and vernacular newspapers. But some experts say that an explosion of satellite channels and websites has diluted the quality of reporting in electronic media.
"Much of the mainstream media lacks the skills, resources and public trust to debunk fake news," Dhume said. "Moreover, increasingly even mainline media outlets — including TV news channels with significant viewership — are willing to peddle half-baked rumors as fact."
Outlets critical of the government could face repercussions.
In June, government investigators raided the offices and houses of the founder of NDTV, widely seen as India's most independent broadcaster, in connection with allegations that he defrauded a private bank, a highly unusual move that advocacy groups said was an attempt to muzzle free speech.
Modi prides himself on his social media presence — he has more Twitter followers than any world leader except President Trump. But his official account follows some Twitter users who are blamed for spreading fake news, and his government has been caught peddling half-baked information.
In 2015, the government press office tweeted a clumsily altered image showing Modi surveying flood damage. This year the Home Affairs Ministry published a photo of floodlights it had installed along India's border — but the picture was determined by Alt News to be an image of the Spanish-Moroccan frontier.
"In the ruling party, it's not clear that using faked photos or citing dodgy websites will set back your career," Dhume said. "It may even advance it."
Pankaj Jain, a Mumbai businessman whose SM Hoax Slayer website combats misinformation on social media, said that while "hoaxes are nothing new, technology has aggravated it."
The most dangerous stories play on India's political and religious divisions. One site, Newspur.in, has run stories claiming that cricket star Virat Kohli supported the construction of a controversial Hindu temple, attributing provocative statements to Muslim actor Irrfan Khan and alleging that Muslim clerics had issued a fatwa against a pro-government news anchor. All were debunked.
In an interview over Facebook, the site's founder, Subhash Chaudhary, a college student in the northern state of Bihar, acknowledged that his stories are fake "maximum time," but expressed no regrets. The son of a farmer, he said he started the site to pay for his education and earned about $600 a month from online ads.
"I would not have been able to study if not for the website," he said. "A farmer in Bihar cannot provide anything other than regular meals to his kids."
Chaudhury also has an influential patron: the Rashtriya Swayamsevak Sangh, or RSS, the militant Hindu organization that is the ideological parent of Modi's party. He attends meetings at the group's local branch, but denied that RSS members fed him information.
Chaudhury said he planned to slow down his site because of media attention. He said he wasn't worried about paying for his schooling.
"An RSS brother will take care of it," he said.
Follow @SBengali on Twitter for more news from South Asia
Parth M.N. is a special correspondent.
ALSO
India is building a biometric database for 1.3 billion people — and enrollment is mandatory
Taiwan's president is now less popular than Trump. Here's why
When this broadcaster makes a rare appearance, North Koreans know it's serious
The U.S. may have one card to play against North Korea: trade
Sign up for Essential California for news, features and recommendations from the L.A. Times and beyond in your inbox six days a week.
You may occasionally receive promotional content from the Los Angeles Times.