Welcome to We Can Teach You That, a new virtual event series where Times journalists and other experts teach online courses.
We're excited to offer practical skills classes taught by Los Angeles Times writers, editors, photographers and other experts. Readers can explore new subjects and longtime interests from the comfort of home with Times experts as their guides.

The latest
How to travel safely (if you must) with Times travel writer Christopher Reynolds
Date: Oct. 27., 5 p.m.
The class: Times travel writer Christopher Reynolds will explain how to travel safely in the COVID era, especially flying. He'll share ideas on how to reduce risk, suggest day trips and discuss some ups and downs from his own travels in California and Nevada since March. The class will cover the latest regulations and advice from experts, includinglocal and state officials who are still urging that we avoid nonessential travel. And Reynolds will give an update on ever-evolving restrictions on U.S. and international trips.
The instructor: Born and raised in California, Reynolds has written about travel, the outdoors, arts and culture for the Los Angeles Times since 1990, traveling by planes, trains, cars, buses, big ships, little boats and one reluctant camel. Since 2015, Reynolds has kayaked in Canada; surfed in San Diego; snorkeled in American Samoa; floated in Xochimilco; climbed the hills of Dingle; swallowed twitching seafood in Seoul; and found his family in the ledger book at Ellis Island.
Course signup: Register here.

Previously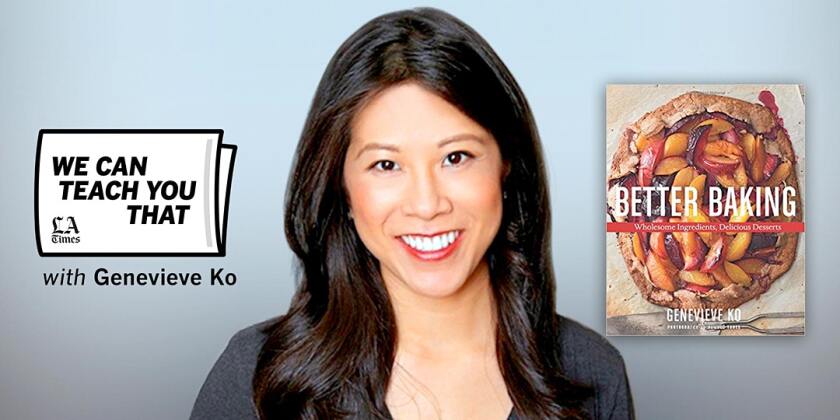 In September, Times cooking editor Genevieve Ko taught a class on how to make a family cookbook.
Ko is the author of "Better Baking" and has collaborated on more than a dozen cookbooks with notable chefs. She graduated from Yale University and has been a food writer, editor and recipe developer for national food media outlets, including NYT Cooking. She was born and raised in Monterey Park on dim sum, onigiri and chimichangas.
In her class, Ko explained how to create recipes; shared tips and tricks for photographing food; and walked readers through the steps to compile favorite dishes and stories into a personal cookbook. She also shared a handout to help home chefs get started on their projects.

---