Author doesn't want you to buy his book on Amazon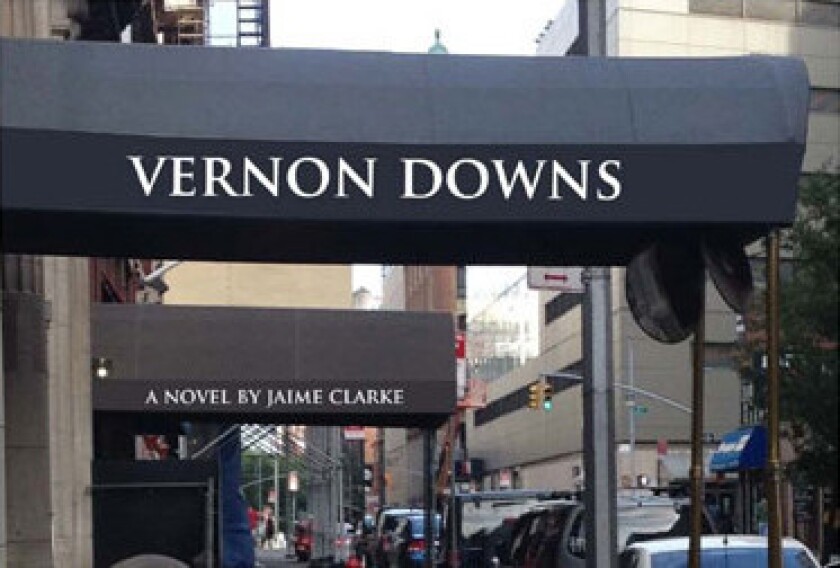 Novelist and independent bookseller Jaime Clarke has, like many writers before him, launched a website tied to the promotion of his new book. "Vernon Downs" will be available from Amazon in April 2014, but his website urges readers to consider pre-ordering the book directly from the publisher Roudabout Press, or buying it in their local bookstore. His website is hosted at, yes, pleasedontbuymybookonamazon.com.
In an interview with Cnet Monday, Clarke outlined his main reasons, as a bookseller and small press author, for opposing Amazon. "Indie publishers realize a fraction of the purchase price and are at the mercy of Amazon's discounting policies," he said. "As a bookstore owner, my obvious preference is that readers buy books at bookstores, but I know a lot of readers don't live in proximity to a bookstore."
When asked about Amazon's digital and self-publishing tools, Clarke said that "I'm sure all the advantages are really on Amazon's side of the transaction," adding that the company "has never shown themselves to be concerned with art or art-making. Just money."
Earlier this month, Jonathan Franzen took a similar stance against the online bookseller in the Guardian. "Amazon is well on its way to making writers into the kind of prospectless workers whom its contractors employ in its warehouses, labouring harder for less and less, with no job security, because the warehouses are situated in places where they're the only business hiring," he wrote.
His essay continued, "And the more of the population that lives like those workers, the greater the downward pressure on book prices and the greater the squeeze on conventional booksellers, because when you're not making much money you want your entertainment for free, and when your life is hard you want instant gratification ('Overnight free shipping!')."
Roundabout Press can't afford to offer free shipping, but Clarke hopes readers will think his cause is worth that $3.99.
ALSO:
Apple moves to let authors sign e-books on the iPad
More than half of American adults read books for pleasure in 2012
Southern California independent booksellers celebrate 2013 favorites
---
Get the latest news, events and more from the Los Angeles Times Book Club, and help us get L.A. reading and talking.
You may occasionally receive promotional content from the Los Angeles Times.