Books: Talking to William T. Vollman and more book news
Books Editor
Welcome to the books newsletter! I'm Carolyn Kellogg, L.A. Times books editor, and this is what's going on in books this week.
THE BIG STORY
William T. Vollmann writes big, ambitious journalism — books about poverty, violence, the history of North America — and now, climate change. "Carbon Ideologies," a two-volume set publishing this spring, totals more than 1,300 pages. To research it, Vollmann traveled the globe and talked to experts — without email or cellphone. Writer Allen Pierleoni caught up with Vollmann in Sacramento and talked to him about his process and his new books, "No Immediate Danger" and "No Good Alternative."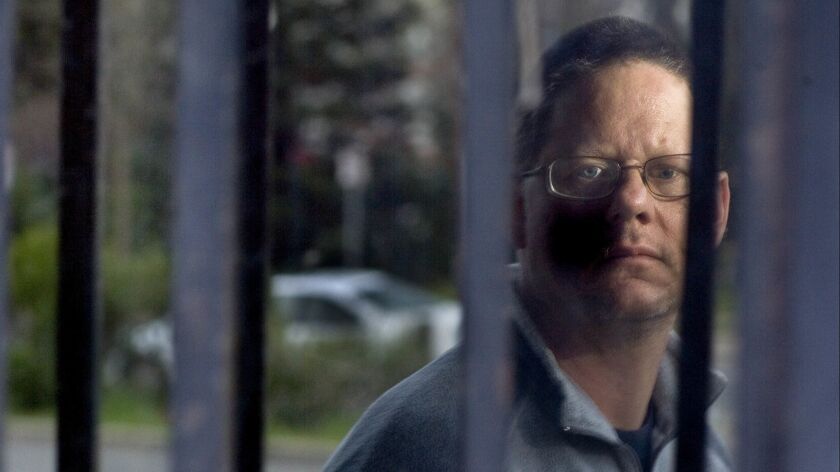 TRUE GRIT
For the Wright family in Utah, ranching and rodeo riding go back generations. Reporter John Branch tells their tale — and explores what it's like for them to make their way in the new, modern West — in the gripping new book "The Last Cowboys." Nathan Deuel has our review.
BESTSELLERS
The No. 1 book on our fiction bestseller list this week is "The Female Persuasion" by Meg Wolitzer, now in its fourth week on the list. "'The Female Persuasion' could be a traditional bildungsroman in which a character learns to balance cynicism with idealism as she comes of age, but there's more to it," wrote Maris Kreizman in our review. "Wolitzer's novel directly addresses the state of feminism in a post-President Trump world."
Entering its third week on our nonfiction bestseller list is "Fascism: A Warning" by Madeleine Albright. The former U.S. Secretary of State looks at history — from World War I through the present day — to find patterns and signs in nations and our leaders that have brought about, and combated, fascist regimes.
You can find all the books on our bestseller lists here.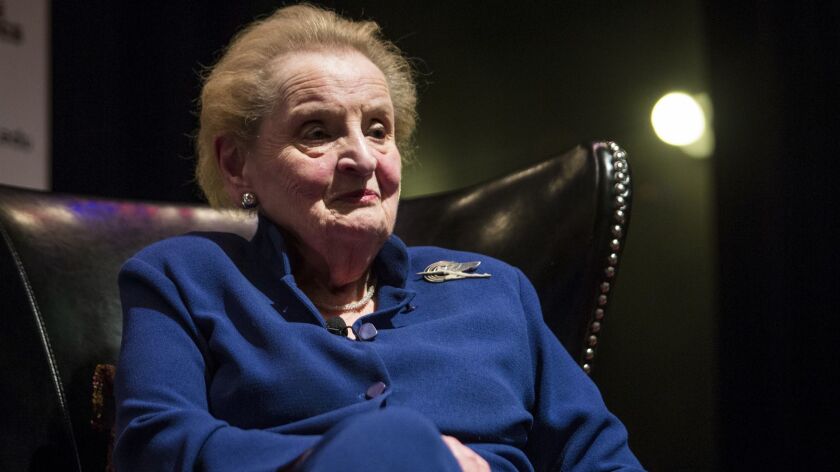 COMING TO L.A.
In Greece, Yanis Varoufakis is famous as an opposition leader and the former finance minister. To his family, he is, in part, the guy who explains economics — that's what he does in his intelligent, readable new book, "Talking to My Daughter About the Economy Or, How Capitalism Works — and How It Fails," reviewed by Mark Haskell Smith. He comes to L.A. next week to talk about the book and economics at two events at the L.A. Public Library.
MORE IN BOOKS
The Nobel Prize in literature will not be awarded this year because of a sexual harrassment scandal that rocked the Swedish Academy — and that's an insult to readers and writers, writes David L. Ulin.
Looking for a last-minute gift for Mother's Day? You might try the new, eye-catching book "American Mom."
The Broadway version of "To Kill a Mockingbird" by Harper Lee has defeated its latest legal hurdle and is scheduled to open, with Jeff Daniels as Atticus Finch, in New York in December.
A novella co-written by Stephen King and his son Joe Hill, "In the Tall Grass," will be developed as a show by Netflix.
Man Booker prizewinning author Ian McEwan helped his son write an essay about his own novel. His son got a C+.
Michelle Obama will deliver the keynote address at the national American Library Assn. conference in June. The former first lady's memoir, "Becoming," will be published in November.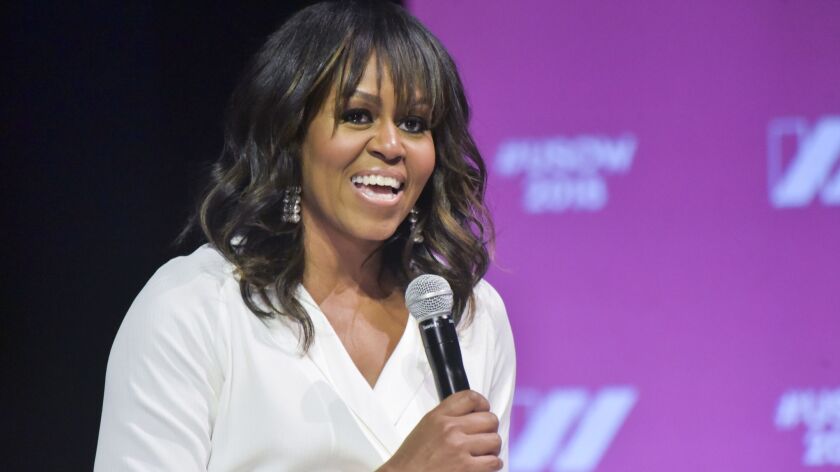 Thanks for reading!
---
Get the latest news, events and more from the Los Angeles Times Book Club, and help us get L.A. reading and talking.
You may occasionally receive promotional content from the Los Angeles Times.