Books: The library fire, a criminal family, reviews and book news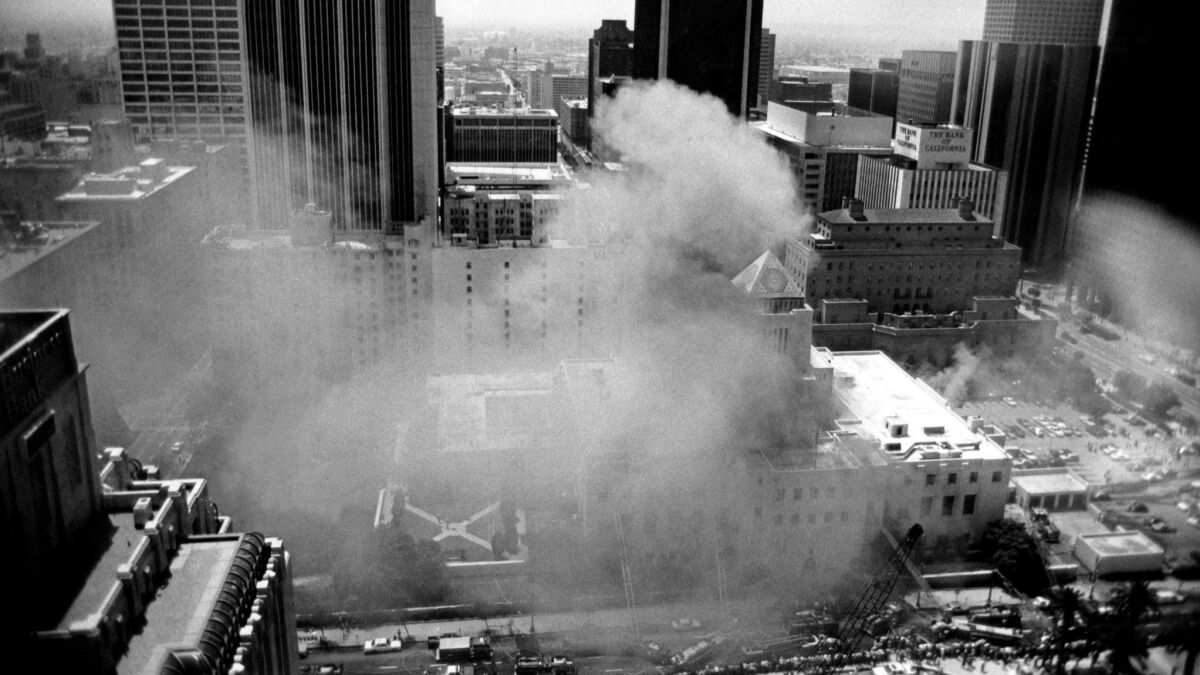 Hello! I'm books editor Carolyn Kellogg with this week's books newsletter from the L.A. Times.
THE BIG STORY
Although Susan Orlean is a staff writer for the New Yorker, she lives in Los Angeles part-time, and for the last six years has been writing a book that investigates a mystery many of us longtime Angelenos forgot about: Who started the devastating 1986 fire that destroyed or damaged more than a million books at L.A.'s Central Library? There's a lot more to the book — it's called, brilliantly, "The Library Book" — read all about it here or in print Sunday (online she gives us a video tour).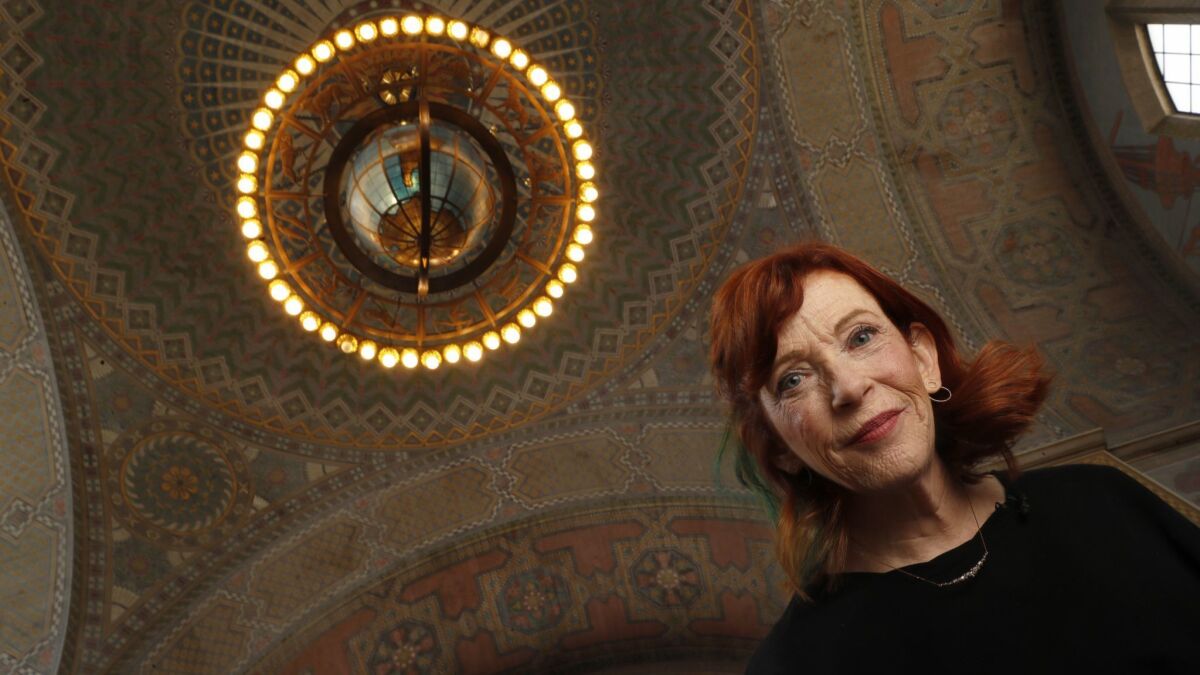 CRIME IN THE FAMILY
Mickey Edwards reviews "In My Father's House" by award-winning journalist Fox Butterfield. The riveting, multi-generational story explores how criminality runs through one family — the Bogles, whose extraordinary story is perhaps not all that uncommon. Butterfield comes to L.A. next week and will be in conversation with Warren Olney at Zocalo.
BESTSELLERS
Appearing at No. 4 on the fiction list is the debut novel from Hank Green, "An Absolutely Remarkable Thing" about a young woman who must deal with her celebrity status after a video she posts goes viral. Green is the brother of bestselling YA author John Green; together they host a vlog and run the charitable Project for Awesome.
Astrophysicist Neil Degrasse Tyson has a stellar second career as an author. This week, two of his books are in the Top 10 nonfiction list: "Astrophysics for People in a Hurry" at No. 8, now in its 71st week, and at No. 7, "Accessory to War," about the relationship between the military and space science, co-written by Avis Lang.
You can find all the books on our bestseller lists here.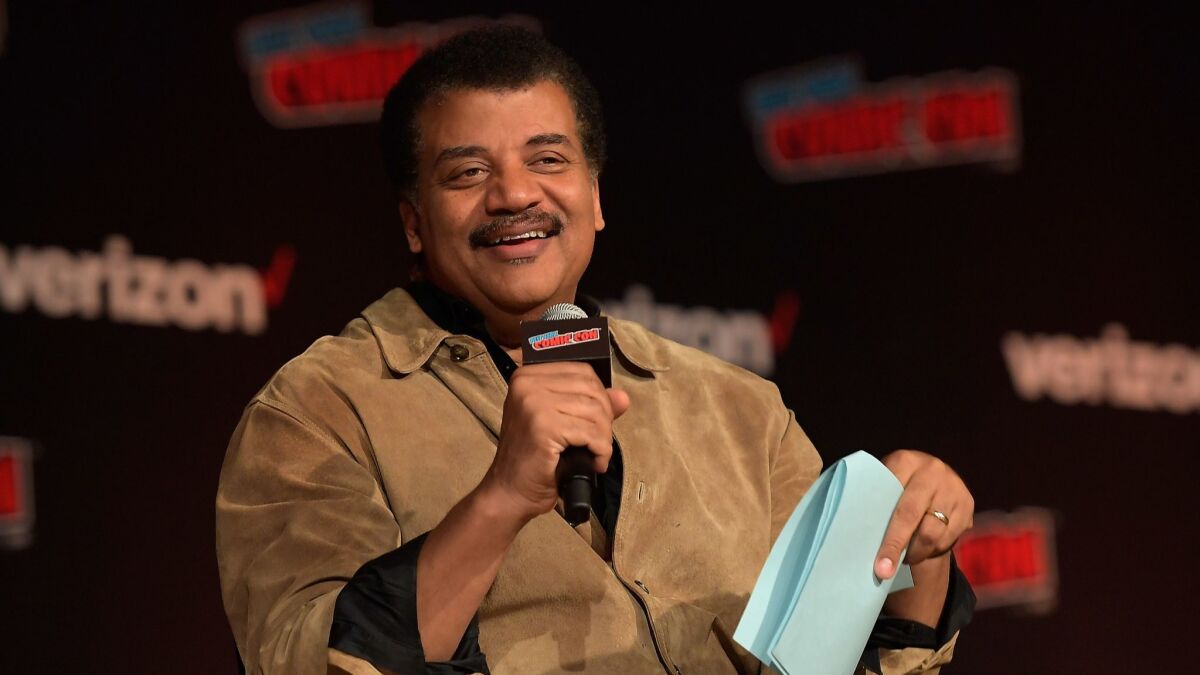 MORE IN BOOKS
The National Book Award finalists were announced this week.
We review two books that prompt us to think a little differently about photography: "Contact High: A Visual History of Hip-Hop" by Vikki Tobak, which takes us behind the scenes of some of hip-hop's most iconic images, and "Fashion Climbing: A Memoir with Photographs" by Bill Cunningham, in which the famed street style photographer recounted his early years in fashion.
Barnes & Noble has seen a huge jump in sales of books about politics this year, with Bob Woodward's "Fear" topping the charts, followed by "Fire and Fury" by Michael Wolff.
On Monday — which, depending on your location, was either Columbus Day or Indigenous Peoples' Day — we ran this essay by Latinx professor and writer Yvettte Dechavez about decolonizing that syllabus.
Journalist Charles Bowden chronicled some of the grimmest stories of the U.S.-Mexico border. Reissues of two early books, "Blue Desert" and "Frog Mountain Blues," show how prescient he was about issues such as immigration, development and the environment — and, more surprisingly, that, in those days, he was full of hope.
Thanks for reading!
---
Get the latest news, events and more from the Los Angeles Times Book Club, and help us get L.A. reading and talking.
You may occasionally receive promotional content from the Los Angeles Times.