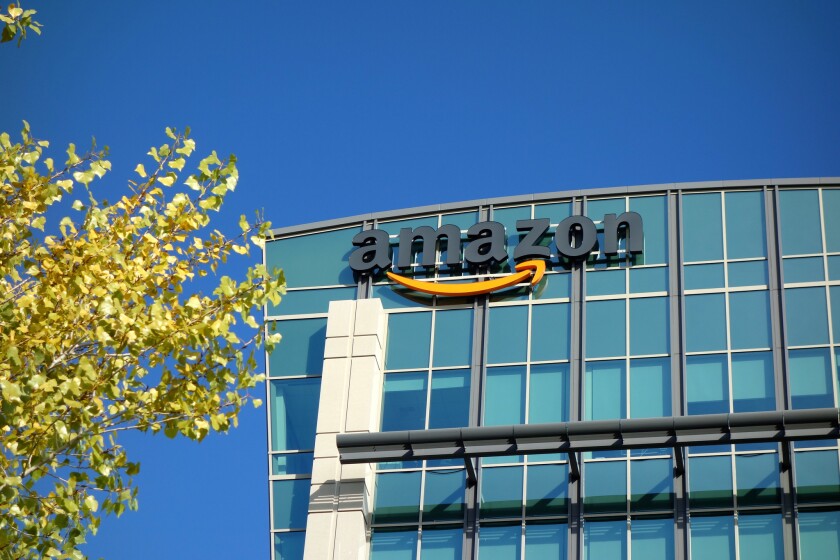 More shoppers could soon have an easier way to pay online: instead of using a credit card, simply typing in their Amazon.com user name and password.
The giant Seattle retailer Monday announced an expansion of its Amazon Payments service as the company takes on other payment middlemen, including PayPal and Apple Pay.
Online retailers can already use Amazon Payments, allowing customers to check out by entering their Amazon.com account information instead of their names, addresses and payment information.
But the expanded program will make "Pay with Amazon" an option for sellers who set up their websites through e-commerce platforms created by companies that help mostly smaller merchants build and run their online stores.
In its announcement, Amazon named three participating platforms — Canadian firm Shopify, French company PrestaShop and Japan's Future Shop Co. — though more are listed on Amazon's website.
The program could make Amazon Payments an option for hundreds of thousands of online merchants. Shopify alone reports its platform is home to more than 240,000 stores.
For merchants, allowing customers to pay using only their Amazon.com account information could make checking out quicker and easier, potentially leading to additional sales. Southwest Airlines in February announced that it was adding the Pay with Amazon option for in-flight Wi-Fi and entertainment purchases, citing convenience as a key attraction.
For Amazon, more sales processed through Amazon Payments means more revenue.
Amazon charges merchants 2.9% of each transaction — a bit more than the 2.75% charged by San Francisco payments firm Square — plus a 30-cent fee.
Michael Pachter, an analyst at Los Angeles brokerage Wedbush Securities, said those additional fees are attractive to Amazon because it doesn't have to build anything new to get them.
"They are merely leveraging the infrastructure they built for themselves," Pachter said.
See the most-read stories this hour >>
Amazon has tried unsuccessfully to expand its payments business before. In 2014, it launched Amazon Local Register, a physical card reader that hooked up to smartphones and tablets.
Aimed at operators of small brick-and-mortar retailers, the product was a direct competitor to Square, which offers a card reader that attaches to mobile devices. But the product failed to take off, and Amazon scrapped it late last year.
Some merchants expressed concern that using Amazon Local Register would let Amazon see what their customers were buying — the same kind of data that has already helped make Amazon a juggernaut and a threat to offline businesses.
As Amazon Payments expands, it's not clear if online merchants will see the same threat or if they'll see any more value in the service, said Colin Sebastian, an analyst with brokerage Robert W. Baird.
"I believe there are still … conflicts that may exist with allowing Amazon to see transaction data," he said.
Another challenge is that merchants already have plenty of payment options, such as allowing customers to enter their own payment information and letting them check out with their PayPal accounts.
And Google, with its Android Pay service, and Apple, with Apple Pay, are aggressively pushing their own payment systems.
"It may still be an uphill battle for Amazon payments to gain a lot more traction with merchants," Sebastian said. "That said, Amazon does have a lot of customers who may wish to use Amazon Payments."
Twitter: @jrkoren
ALSO
Disney executive seen as possible Iger successor will leave the company
California's top court tells employers to offer workers a seat
Internet 'nutrition labels' will help customers compare prices, speed and data caps
---