Uber's growing all the way to the East Bay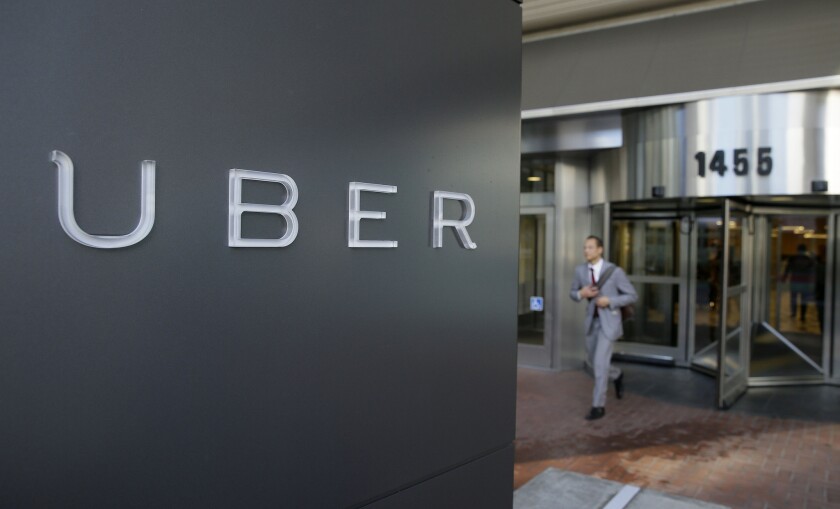 Uber is expanding its San Francisco headquarters – to an old Sears building in downtown Oakland.
The on-demand transportation company also announced Wednesday plans for an additional campus in San Francisco's Mission Bay area. The company's current headquarters is near downtown San Francisco.
The historic Sears building -- formally known as Uptown Station -- stands seven stories with 330,000 square feet of office space and 50,000 square feet of dedicated retail space open to pedestrian traffic on the ground floor.
Uber recently bought the building for an undisclosed sum from real estate firm Lane Partners.
The building previously belonged to Sears Holding Co. before Lane Partners bought it in late 2014.
Located above Oakland's 19th Street BART station, the building is expected to be occupied by Uber sometime in 2017, and the company projects some 2,000 to 3,000 new employees from across multiple departments will be based there. The company currently has 2,000 employees working in the Bay Area.
Uber also announced plans to expand its San Francisco headquarters with the construction of a 432,000-square-foot campus in Mission Bay, some two miles from its current headquarters.
SIGN UP for the free California Inc. business newsletter >>
"I am excited to welcome over 2,000 Uber employees and the economic impacts they will bring to our community," Oakland Mayor Libby Shaaf said in a statement. "I also look forward [to] helping Uber make other meaningful contributions to Oakland that will make this a more equitable, vibrant city where everyone can thrive."
Uber joins a growing list of technology companies that call Oakland home, including Pandora, Skytide and Even.
Twitter: @traceylien
MORE FROM BUSINESS
Volkswagen CEO resigns, says automaker 'needs a fresh start'
Debt limit fight, not government shutdown, called credit rating risk
Exxon Mobil scraps plans for temporary fix to damaged Torrance refinery
---