Top Headlines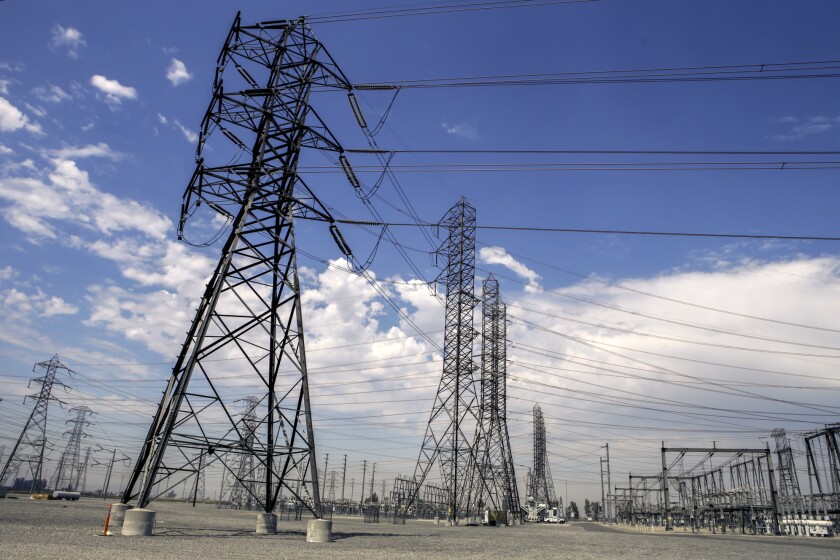 The body that runs the electric grid for most of California has declared a statewide Stage 3 emergency due to excessive heat driving up electricity use and straining the grid.
A Hancock Park home designed by Gordon B. Kaufmann, who designed the Hoover Dam and the Los Angeles Times building, has come on the market for $13.5 million.
A survey of 67 workers highlighted the issues faced by people of color, women and LGBTQ people in the tech industry.
The coronavirus-related closures hurt many small businesses. But before that, Black-owned businesses already faced hurdles in getting financing.
Beneath the fury over George Floyd's death lie longstanding economic inequities that have plagued California's 2.6 million black people.
Hollywood has worked to increase diversity in its lowers ranks. But the top writing jobs in film and TV still largely go to white men.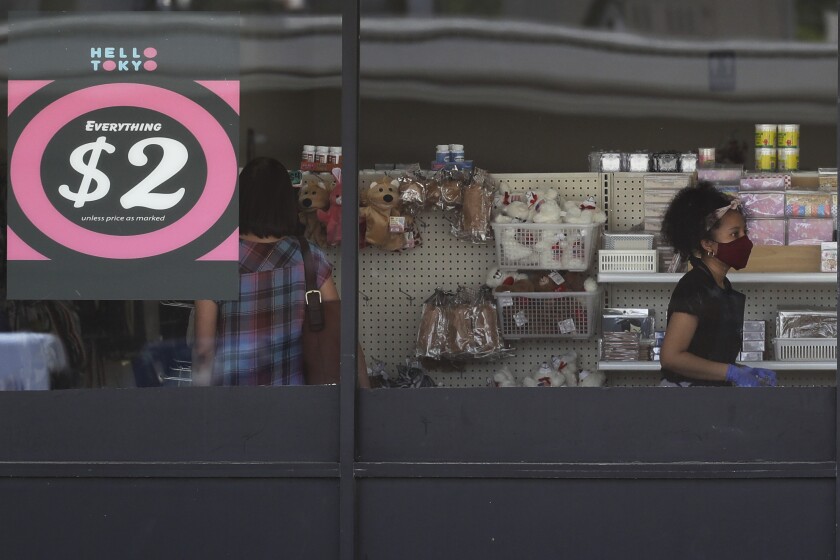 Americans increased their retail purchases by 1.2% in July, restoring sales to their level before the COVID-19 pandemic erupted in the U.S. in March.
Can you get fired if you don't return to the office because of coronavirus concerns? Yes — but with a lot of caveats. Here are some strategies and legal protections.

Many homeowners who delay mortgage payments through forbearance plans will be allowed to make missed payments when the home is sold or the loan term is over.

Millions of homeowners have signed up for mortgage forbearance programs. But there is confusion and concern over how they will pay back what they owe.

Job seeking in an uncertain economy is difficult enough. Throw in fears of contracting the coronavirus, home quarantines and hiring freezes, and the hunt becomes harder.

If you're having second thoughts about a dorm room or off-campus apartment you signed up for, you may have options. Here are ways to potentially get out of your lease or cancel your contract.

Mortgage companies are letting home owners with coronavirus-related financial hardships delay payments, but the process is confusing

Liz Weston, Certified Financial Planner, is a personal finance columnist for the Los Angeles Times and NerdWallet.
In July, Los Angeles County recorded three home sales of $21.5 million or more including a high of $28.5 million.
Company Town
TV networks are still haunted by how botched Bush v. Gore election night coverage set in motion the Florida recount crisis. Can it happen again?
Your guide to our clean energy future
Get our Boiling Point newsletter for the latest on the power sector, water wars and more — and what they mean for California.
You may occasionally receive promotional content from the Los Angeles Times.
A company called PopID is rolling out the country's first facial recognition payment system at a cluster of restaurants in Pasadena. It's easy and contactless for COVID-conscious customers and cuts down on payment fees for businesses. But is it too creepy to catch on?

Biden will rally allies and set a new tone, yet underneath, his China policy may look closer to Trump's than to Obama's a decade ago.

Uber Technologies Inc. and Lyft Inc. failed to persuade a judge to put an extended hold on his order converting their California drivers to employees while they appeal.

Another afternoon fade for stocks left Wall Street just shy of a record, after the S&P 500 briefly crossed above its all-time closing high for the second straight day.

After Fortnite circumvented rules prohibiting direct buying, Apple and Google removed the game from their app stores, escalating a feud that has been brewing between the game maker and the tech companies for weeks.

Lawmakers voted down a bill to require buffer zones around oil and gas extraction. Environmental justice activists still see hope.

The number of laid-off workers applying for unemployment aid falls below 1 million for the first time since the pandemic intensified in March.

Take a look at homes with pools for roughly $1 million in Sherman Oaks, Pasadena and Los Angeles in L.A. County.

DreamWorks co-founder Jeffrey Katzenberg has wrapped up the third-priciest home sale in California history, unloading his Beverly Hills compound in an off-market deal for $125 million.

Apple's stock split, effective Aug. 31, will lead some money managers to sell shares as they adjust to mimic the Dow Jones industrial average's makeup.

Airbnb will for the first time be taking legal action against a guest for violating its ban on unauthorized parties, the company said Wednesday.