Michael Avenatti ordered to stay in jail as his criminal trials begin
A federal judge revoked the bail of Los Angeles attorney Michael Avenatti on Wednesday and ordered him jailed while awaiting trial on three indictments, saying new allegations of fraud and money laundering show he poses a danger to the public.
Judge James V. Selna of U.S. District Court in Santa Ana agreed with prosecutors that it appeared Avenatti had broken federal and state laws by hiding $1 million from one of his ex-wives and other creditors after his arrest in March.
Avenatti was escorted out of the courtroom by a uniformed U.S. marshal. His first criminal trial, on charges that he tried to extort more than $20 million from sports giant Nike, is set to begin this month in New York federal court.
Avenatti was taken into custody Tuesday afternoon at a California State Bar Court hearing. The state bar is seeking to block him from practicing law while he faces bank fraud, tax evasion and other charges in the three federal indictments. Prosecutors have accused him of stealing millions from his own clients.
In court documents unsealed Wednesday, federal prosecutors allege that Avenatti received the $1 million in legal fees in April as part of a client's settlement but concealed the money from his second ex-wife, Lisa Storie-Avenatti, tax collectors and other creditors.
Avenatti, who gained fame as the lawyer for adult film star Stormy Daniels, has denied wrongdoing.
His lawyer, H. Dean Steward, acknowledged at the court hearing Wednesday that Avenatti tried to keep his creditors from getting the $1 million but thought everything he did was legal. Steward said that Avenatti was working to pay off his debts and that no law required him to do so in any specific order.
"He's done as well as he can on that, but he's way behind, no doubt about that," Steward told the judge.
Avenatti was one of President Trump's fiercest critics on cable news for months after Daniels went public in 2018 with her allegation that Trump had paid her $130,000 to keep quiet about their alleged one-night stand. Avenatti briefly considered running for president but since then has been mired in legal and financial troubles.
After the Nike case concludes, he will face a second federal trial in New York on charges that he stole from Daniels by skimming money from her deal to write a memoir detailing her alleged affair with Trump.
After that, Avenatti is to be tried in Santa Ana federal court on the most sweeping of the three cases. He is accused of fraud, perjury, failure to pay taxes, embezzlement and other financial crimes. Prosecutors allege he stole millions of dollars from five clients and used a tangle of shell companies and bank accounts to cover up the theft.
Michael Avenatti was caught in a downward spiral of financial trouble last year when Jerry Tobin, an unlikely savior, came to the rescue.
In the new court papers, prosecutors describe elaborate steps Avenatti allegedly took to hide the $1 million he received five weeks after his arrest last year by shifting it through multiple bank accounts and splitting it into a carefully timed sequence of cashier's checks.
Avenatti used the money to cover rent on his luxury apartment in Century City, pay his legal bills and buy a $50,000 Mercedes-Benz, according to the court documents.
He initially tried to buy the car in his own name but then worked with his first ex-wife, Christine Avenatti Carlin, to put it in her name instead, prosecutors allege. He drew from the $1 million to pay his personal driver, they said.
"Everything he does is to keep the money in his own pockets and not pay the people who have court-ordered judgments against him," Assistant U.S. Atty. Brett A. Sagel told the judge at the hearing.
Long before he was Stormy Daniels' lawyer, well before he was accused of trying to shake down Nike for millions of dollars, Michael Avenatti was an Orange County plaintiff's attorney living a luxe life adorned with fast cars, high-end properties and expensive jewelry.
Avenatti also used the money to pay membership fees to Exclusive Resorts, an elite vacation club with luxury properties in Florida, New York and California, where he stayed at least four times after his initial arrest, prosecutors allege. He allowed a girlfriend to stay at an Exclusive Resorts property in Italy, they said.
Prosecutors noted that Avenatti had an Italian passport when he was arrested last year and said his girlfriend's trip to Tuscany raised questions about whether he'd hidden assets in Europe.
At the time Avenatti was spending the $1 million, according to the court document, he personally owed Lisa Storie-Avenatti about $2.5 million under spousal and child-support court orders. He was also under court order to pay a $5-million judgment to his former law partner Jason Frank and a $2.2-million judgment to a former Santa Barbara County client, William Parrish.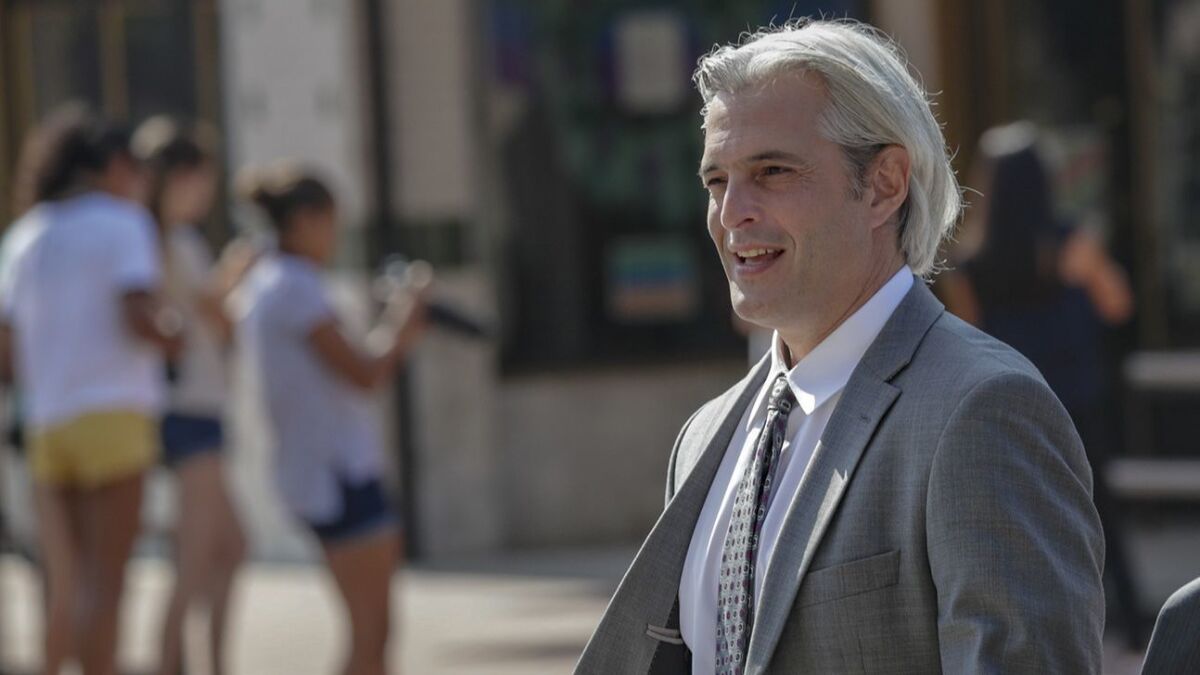 Since at least May, Avenatti "has brazenly attempted to defraud and conceal his assets from these creditors," prosecutors argued in the papers they filed to secure an arrest warrant Tuesday.
Avenatti's lawyers accused prosecutors of abusing their power to help Frank collect the money that Avenatti owes him, saying one of the assistant U.S. attorneys on the case was a friend and former colleague of Frank's law partner Andrew Stolper, a former prosecutor. Prosecutors denied the allegation.
When Hassan Whiteside of the Miami Heat wired $2.75 million to Michael Avenatti in January 2017, the pro basketball player intended most of the money to go to his former girlfriend, Alexis Gardner.
One of the conditions of Avenatti's bail was that he not violate federal, state or local laws while awaiting trial.
Prosecutors said it appeared Avenatti's hiding of the $1 million had broken federal wire and mail fraud laws, as well as a federal law that bars the structuring of bank withdrawals to evade reporting to the government of currency transactions above $10,000.
It also seemed to violate California fraud and money-laundering laws and a Washington state fraud law, they argued. Avenatti personally owed Washington tax authorities more than $1.5 million because of the failure of his defunct coffee business to pay its payroll taxes, prosecutors said.
At the end of the court hearing, Judge Selna said he agreed with prosecutors that Avenatti's handling of the $1 million was probably illegal. He said he also agreed that Avenatti posed an economic danger to the public if he remained free on bail, because he was likely to keep committing crimes.
"I believe that the danger to the community is real and palpable," Selna said.
The stories shaping California
Get up to speed with our Essential California newsletter, sent six days a week.
You may occasionally receive promotional content from the Los Angeles Times.