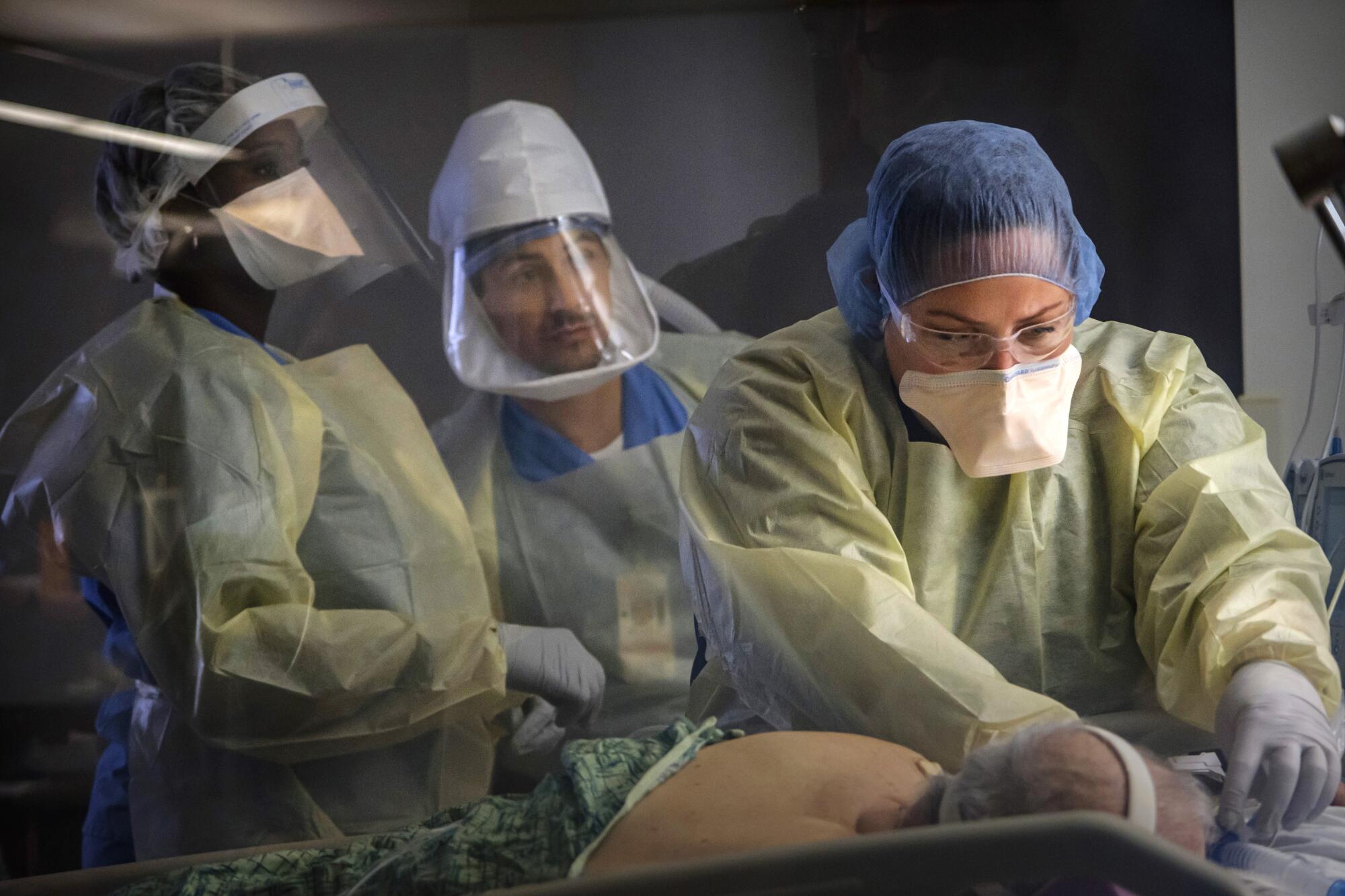 (Marcus Yam / Los Angeles Times)
San Diego —
From doctors and nurses to technicians and maintenance employees, many healthcare workers are finding themselves learning to do long-familiar jobs in new ways as they battle COVID-19.
In emergency rooms and intensive care units, front-line workers have a universal observation: Caring for COVID-19 patients safely takes extreme levels of coordination. A reporter and photographer got a close look at those efforts April 10 when Sharp HealthCare, San Diego's largest health system, granted access to two of its main locations, Sharp Memorial Hospital and Sharp Chula Vista Medical Center.
Whether turning sedated patients in ICU beds, collecting samples from newly arrived emergency patients for testing, or monitoring blood oxygen levels at the bedside, no one works without significant backup. Workers who enter patient rooms are under the watchful gaze of colleagues on the unit. Emergency workers used to moving quickly from patient to patient have had to learn to slow down as they put on and take off layer after layer of protective equipment.
It's not, says registered nurse and infection preventionist Cindy Stuart, just about the work of doctors and nurses. Though those two categories of healthcare worker tend to get most of the attention, the cast of characters in this particular drama is much broader.
"None of this could be achieved without so many, our respiratory department, our lab workers, our support staff, engineering, IT, I mean everybody," Stuart said. "This could not happen without the entire multidisciplinary team. When I hear that phrase 'healthcare heroes,' I know people think doctors and nurses, but it's so much more than that."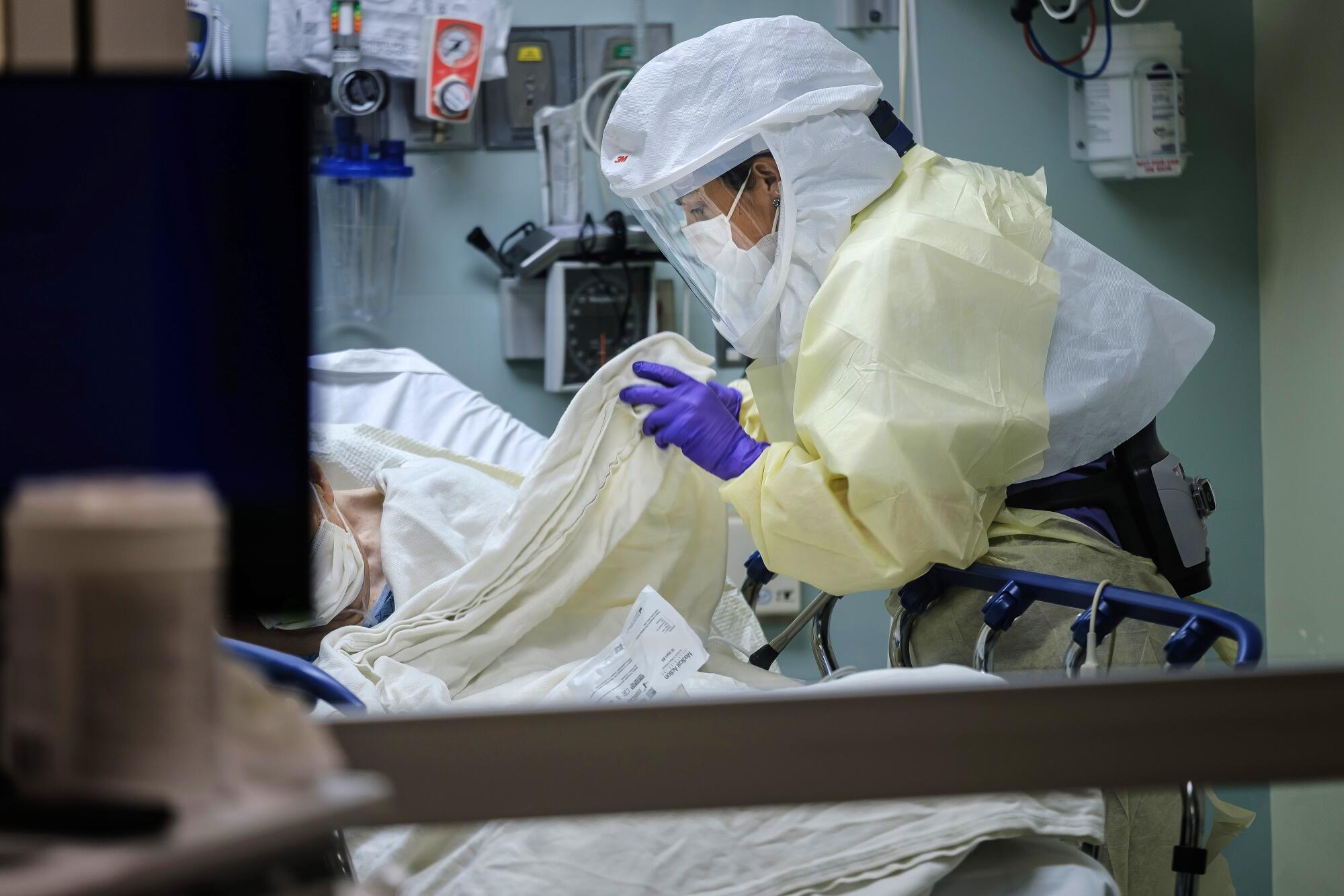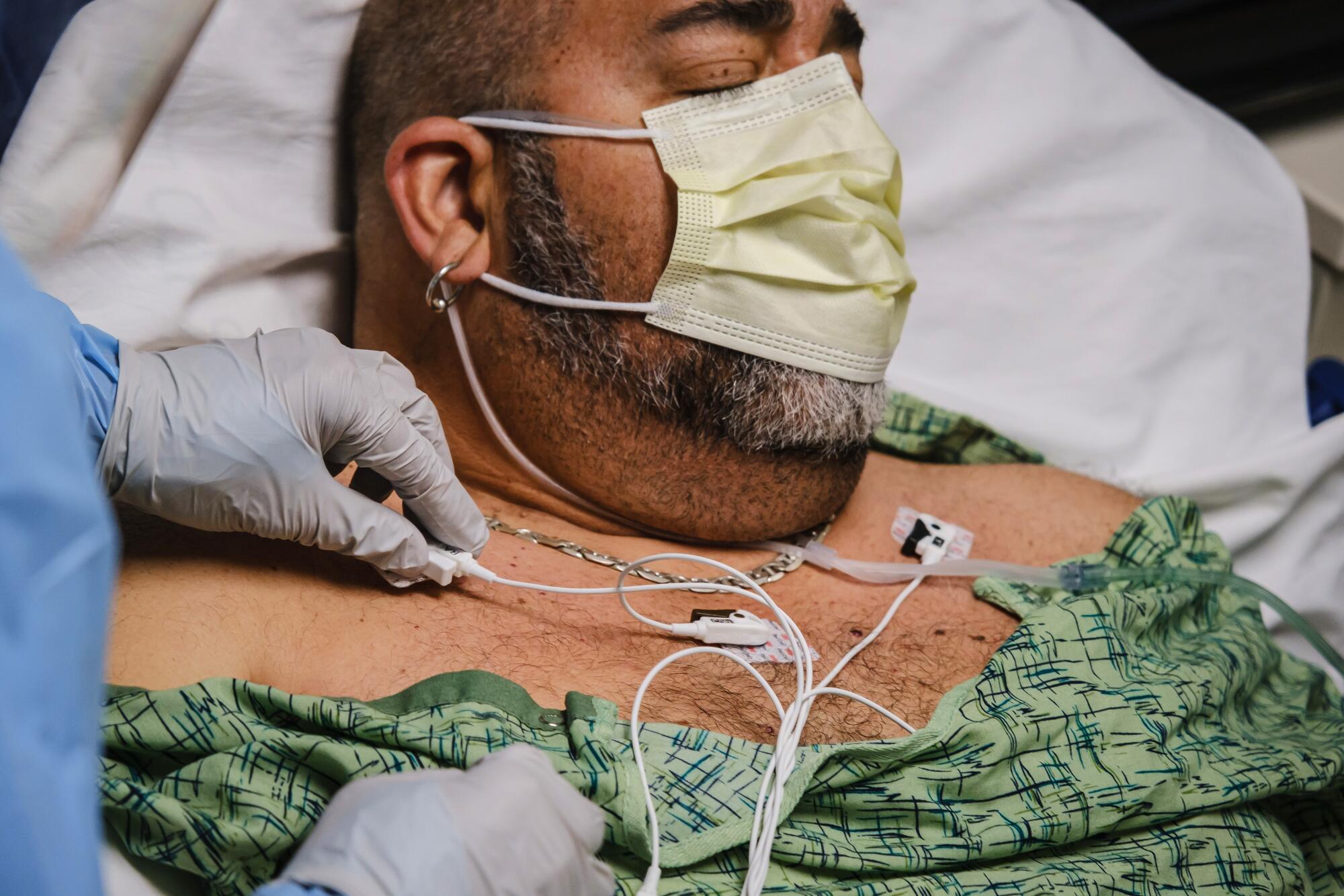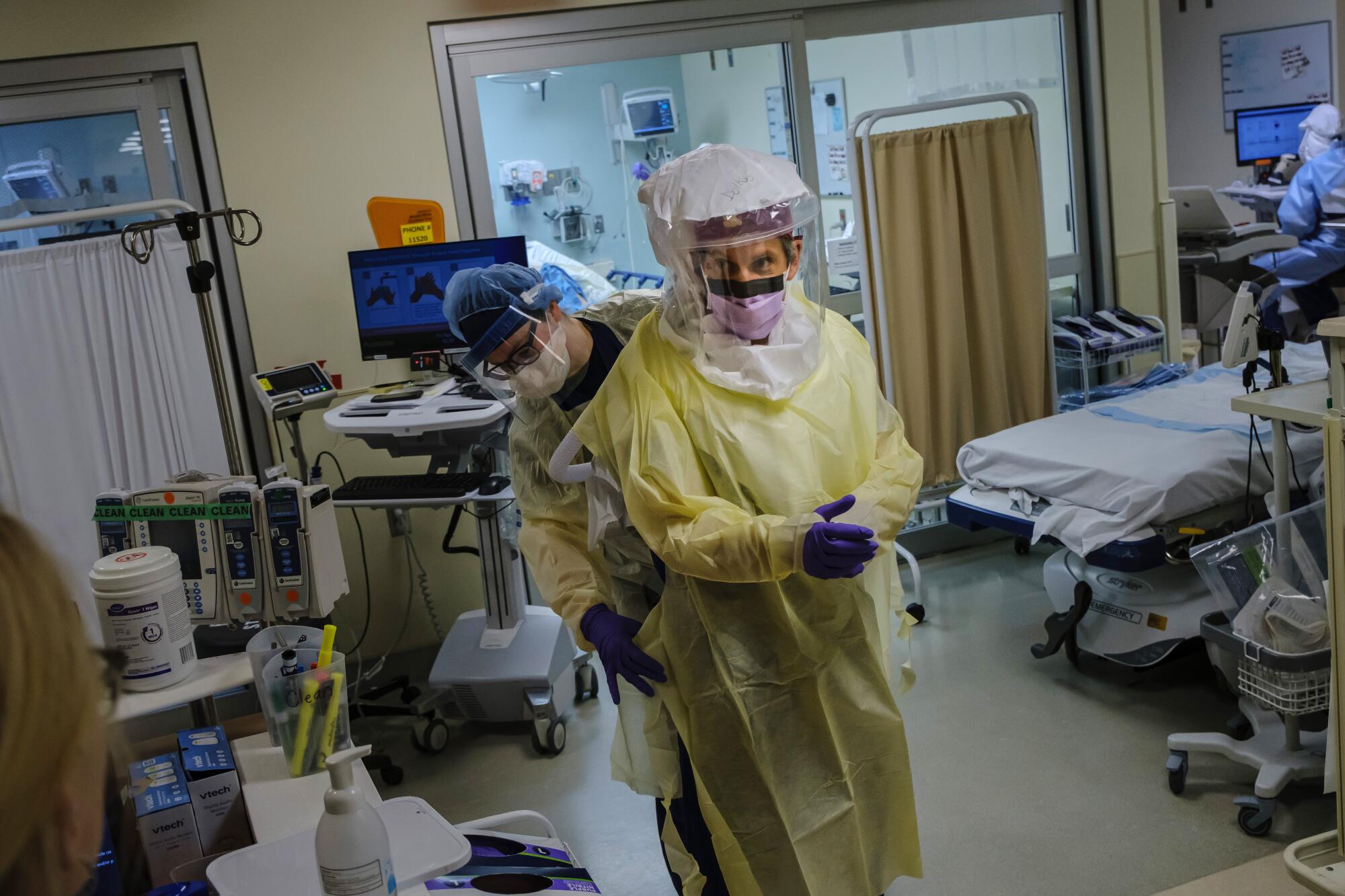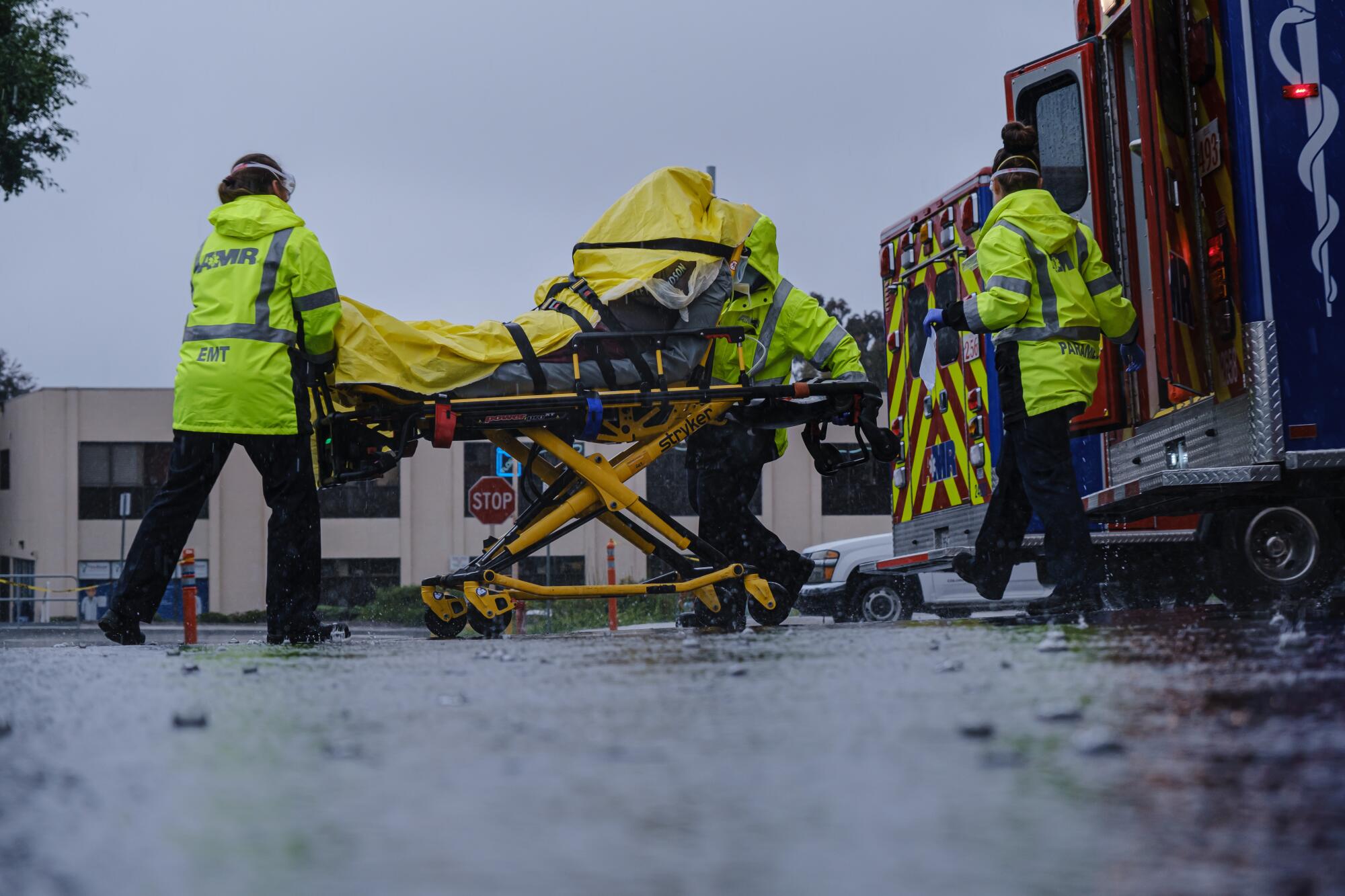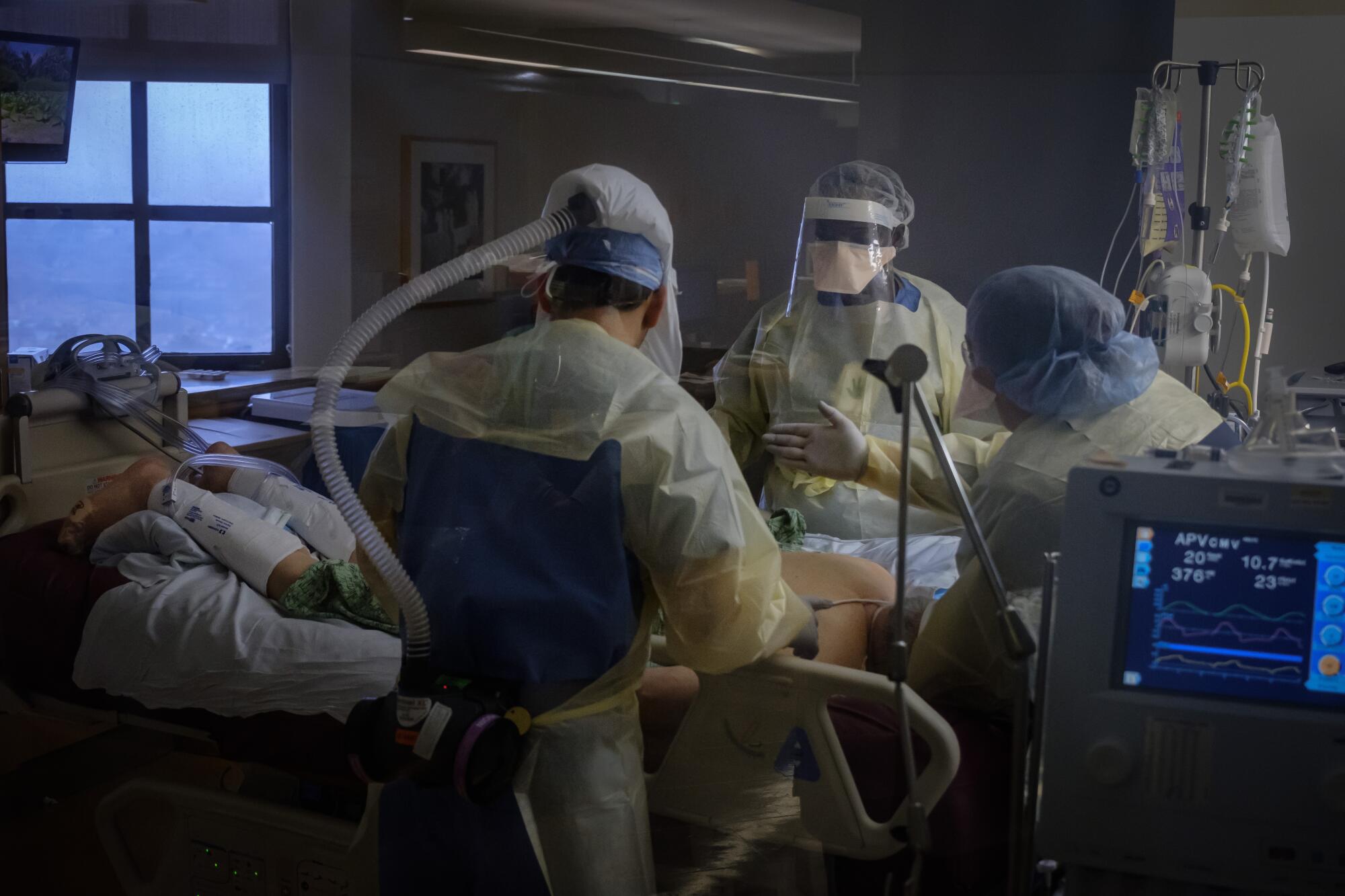 Firefighters and law enforcement officers from L.A. to Laguna Beach express their gratitude to healthcare workers for their efforts in fighting COVID-19.
These are some of the unusual new scenes across the Southland during the coronavirus outbreak.
The deer, bobcats, coyotes and bears no longer have to deal with the hordes of camera-toting tourist vying to capture nature. They now roam unfettered.
Los Angeles Times' visual coverage of the coronavirus crisis
Sign up for Essential California for news, features and recommendations from the L.A. Times and beyond in your inbox six days a week.
You may occasionally receive promotional content from the Los Angeles Times.