Hostage released in Oakland and barricaded gunman surrenders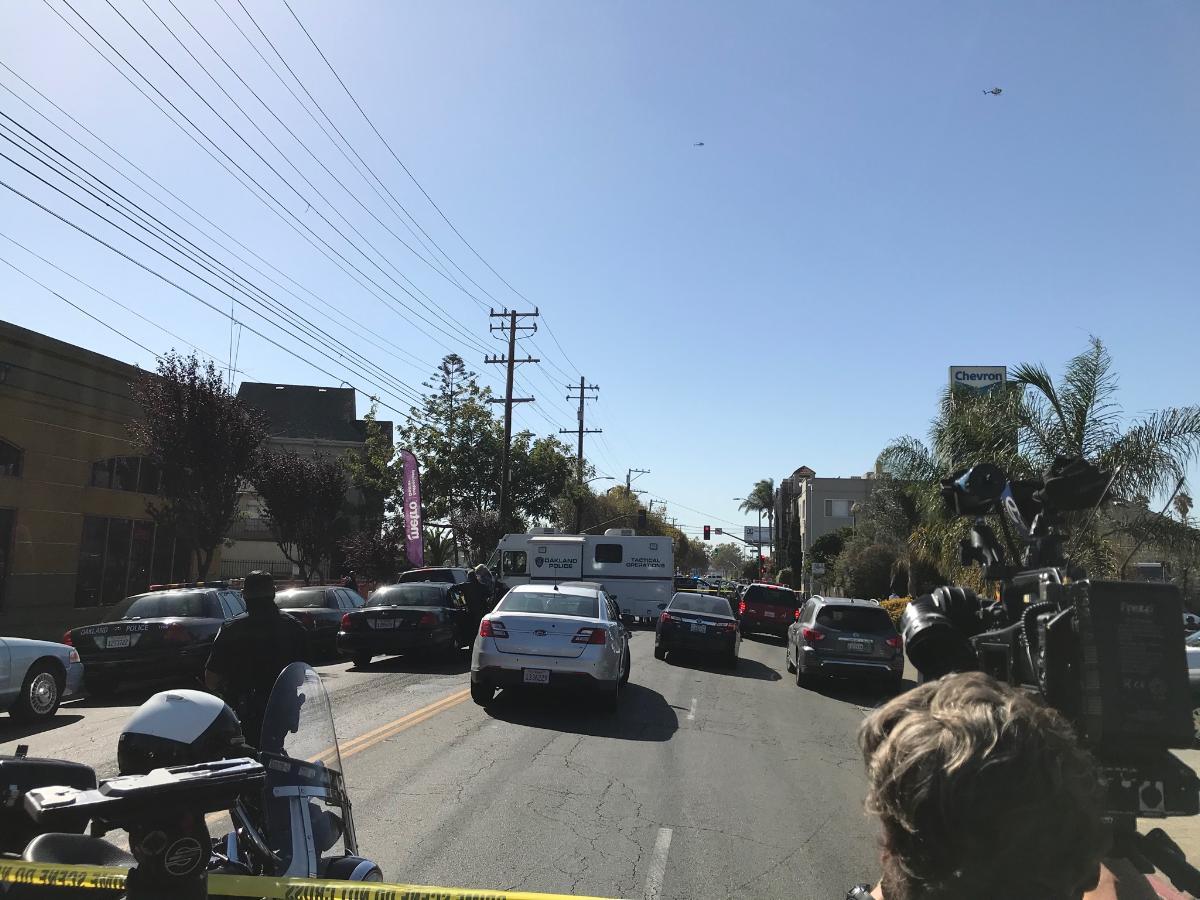 An armed man barged into a commercial building in Oakland on Thursday morning, taking an employee hostage and barricading himself inside, but authorities negotiated the person's safe release and the gunman surrendered hours later, police said.
The intruder is connected to a double homicide in Oakland, Oakland police spokeswoman Johnna Watson said Thursday afternoon.
Oakland police tweeted at 5:31 p.m. that the suspect had "peacefully and safely surrendered" and that officers took possession of a "high-capacity firearm."
Police responded to reports of a gunman entering a store in the 1600 block of High Street about 11:15 a.m., Watson said.
She did not specify which store the gunman entered but said everybody inside the business as well as neighboring strip mall stores was safely evacuated, except for one store employee the man took as a hostage.
A hostage negotiation team was called in to communicate with the gunman, and after nearly three hours he released the person he was holding, Watson said.
Authorities did not identify the business or divulge details about the double homicide to which they say the armed man is linked "because it's an active scene."
Police reported hearing a gunshot earlier in the day, Watson said, but no one appears to be injured. Pedestrian and vehicle traffic was shut down in a six-block radius of the store.
Times staff writer Andrew J. Campa contributed to this report.
The stories shaping California
Get up to speed with our Essential California newsletter, sent six days a week.
You may occasionally receive promotional content from the Los Angeles Times.