The idea first came to Sandra Calixto in 2021.
Upon finishing high school, she would start her own regional Mexican band made up only of women. She would recruit two artists she'd befriended on TikTok, they would jam together in Los Angeles and if the vibes were right, they would write and record an album together.

For the record:
1:26 p.m. Nov. 13, 2023A previous version of this story incorrectly identified Liz Trujillo as coming up with the idea for the band; it was Sandra Calixto. Also, Trujillo was referred to as lesbian, but she prefers to be described as gay.
Two years later, the members of that all-female trio Conexión Divina are on their way to Sevilla, Spain, for this year's 24th Latin Grammys.
Despite having a big year, corridos tumbados were largely ignored. Plus more snubs and surprises from the 2023 Latin Grammys nominations.
Released in April, the band's debut album, "Tres Mundos" — a soul-stirring collection of sierreño folk ballads, imbued with the same melancholia of its Mexican American peers Eslabón Armado and Ivan Cornejo — earned the group a nomination for best new artist at the international awards.
The Times met with band members backstage at the Novo in downtown Los Angeles, where in October, they opened for Chicana pop idol Becky G on her recent Mi Casa, Tu Casa tour.
"We connected over [our] sad girl vibes," said Liz Trujillo, now the lead singer and guitarist in the band.
Becky G celebrated her first headlining tour by embracing everything she is, and it speaks to her '200 percenter' fans.
Conexíon Divina is not just a rare, all-female band in regional Mexican music; it is also the only regional Mexican act nominated in the new artist category this year. The act's Latin Grammys nod is a milestone that bass guitarist Sandra Calixto had long dreamed of but one she never fathomed would happen so fast.
In fact, Calixto recalled the band's first meeting in 2022 with retroactive concern: She and founding guitarist Ashlee Valenzuela had never seen Trujillo's face when they boarded a Greyhound bus from Arizona to meet her for the first time in L.A.
"It was a crazy move for a 19-year-old from Dallas," Calixto, now 21, told The Times. "My parents were iffy about meeting people off the internet."
"I never showed my face online, and I have a really deep voice," said Trujillo — who croons in a dusky, yearning alto, calling to mind a young Chavela Vargas. "People would leave comments like, 'Is that a guy or a girl?' "
"I didn't know her, but I was willing to see if it'd work," said Calixto. "And when we met, there was a divine connection between us."
It was this divine connection that Calixto intuited — and "Mujeres Divinas," the classic ranchera song by Vicente Fernández — that prompted the friends to introduce themselves as Conexión Divina.
After uploading their acoustic ballads to TikTok, the trio drew in thousands of fans — many of them women who were starved for a more feminist perspective in regional Mexican music. In recent years, the genre has shown exponential commercial growth, exemplified by the rise of Gen Z sensations like Peso Pluma and Grupo Frontera to the top of the global Billboard charts.
"There's still a lot of machismo in the industry, and stereotypes about women," said Trujillo. "Like, 'Girls can't play guitar, women can't sing corridos.' We want to break that."
Trujillo, who is gay, specializes in torrid ballads of love and heartache without using gender as a crutch. "I just sing my feelings, which all of us can feel," she said. "It's not because I'm gay that I feel like this. People can be very judgmental, but whether you love a girl or a guy, the feelings are the same.
"And maybe I over-exaggerate situations sometimes, because that's just the freedom of songwriting," she adds with a laugh. "And [because] I grew up listening to Los Bukis."
By summer 2022, Trujillo had canceled her enrollment at UC Riverside for the fall; that September, she and her bandmates unveiled their heart-rending torch song "Odio" to announce their record deal with Sony Music Latin. The label's president, Alex Gallardo, lauded the band for its "unique sound and diversity."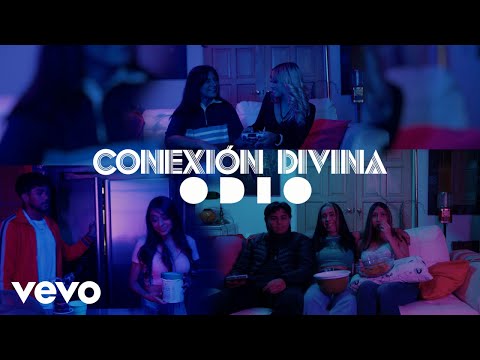 "I had to follow my mom around asking her to sign [off] for me, because I was still 17," said Trujillo. "She wasn't supportive at first — she thought college was more important. But we had so many opportunities coming up, I was like, 'Just let me figure it out.' She's way more supportive now that she sees what we've done with those opportunities."
Along with Southern California stars Becky G and DannyLux, Conexión Divina proudly represented regional Mexican music at the Coachella Valley Music and Arts Festival — where the band was met with a passionate audience of fellow Mexican Americans, eager to connect with their ancestral sounds. The significance of Conexíon Divina's presence at the festival was not lost on the young women, whose parents immigrated to the U.S. from places like Mexico City, Michoacán and Puebla. They credit Chicana icons of previous generations, including Jenni Rivera and Julieta Venegas, for helping pave the road to their own success in the music industry.
Get the Latinx Files newsletter
Stories that capture the multitudes within the American Latinx community.
You may occasionally receive promotional content from the Los Angeles Times.
"Now, I think [we're] opening the doors for more people to listen to sierreño music," said Trujillo. "You no longer have to be Mexican to find meaning in these songs."
The band performed in Mexico for the first time in September, along with Peso Pluma, Natanael Cano and Fuerza Regida, at the inaugural Festival Arre, a summit of regional Mexican stars. In spite of the backlash against U.S.-born artists like Yahritza Martínez, or the usual "no sabo kid" taunts of Mexican nationals online, Calixto said the group was "received beautifully" by the crowd in Mexico City.
"I get a little nervous before every show," said Trujillo. "It didn't make much of a difference for me where we were, because I get nerves any time I'm onstage. But being with your own raza, that's a big deal to us."
That weekend, Conexión Divina noticeably performed without its requinto guitarist Valenzuela, who departed the group that summer.
"Everything's good," Trujillo said. "We had differences in what we wanted for our music, and we didn't want to force anything. So we decided to go our own separate paths."
Valenzuela went on to start her own all-female band, called Designo Celestial — or Celestial Design — which is currently at work on an record. As a credited songwriter on "Tres Mundos," Valenzuela can still count herself as a Latin Grammy nominee, even though she is no longer part of Conexión Divina; although she's missing the awards, she speaks positively of her experience with them.
"The truth is, I didn't expect my music to be nominated in my first year of my career," she told The Times in Spanish. "I have always wanted to support female talent, [and] I am very happy and grateful to the people who have supported me."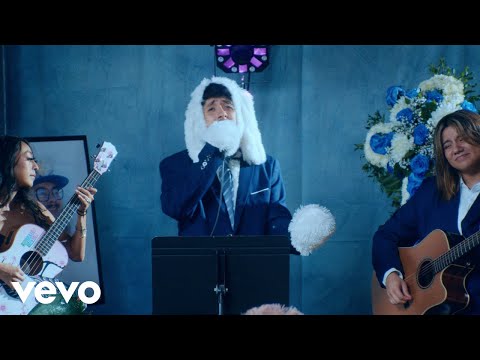 "Ladies first" was the thesis of Becky G's headlining concert at the Novo, where Conexión Divina kicked off the show with its newest member, hailing from Austin, Texas: 21-year-old guitarist Daniela Santiago.
"I was in psychology class when I got the DM from Liz," said Santiago, who currently studies classical guitar, music business and production at USC. Her professors accommodated her new schedule as a touring artist by allowing her to complete some of her coursework online. "Thankfully, they understand," she said, "and now I'm learning more about the inner workings of the business."
As in previous shows, Conexión Divina presented its own rendition of Eslabón Armado and Peso Pluma's "Ella Baila Sola" at the Novo — a song that, in the hands of women, soars not just with romantic longing for a mystery girl but also with reverence for her feminine power. Only this time, Santiago accented Trujillo and Calixto's waltzing melodies with bright flourishes of flamenco guitar, expanding the breadth of their traditional folk stylings.
Conexión Divina has traversed other sonic frontiers as well. Take its cover of Bad Bunny's reggae number "Me Fui de Vacaciones," or its recent single, "Dime," with psych-pop prince Cuco. Members hope their upcoming releases will expand the minds of their fans, and they plan to share some of their latest material at this year's Latin Grammys, where they are slated to perform at the best new artist showcase.
"People go through different seasons in their lives," said Trujillo. "We're good at the sad stuff, but we wanna keep going from there. We want to make room for songs about anger and songs about falling in love with life all over again."