¿Qué hace un buen libro? Puede que no sea lo que piensas.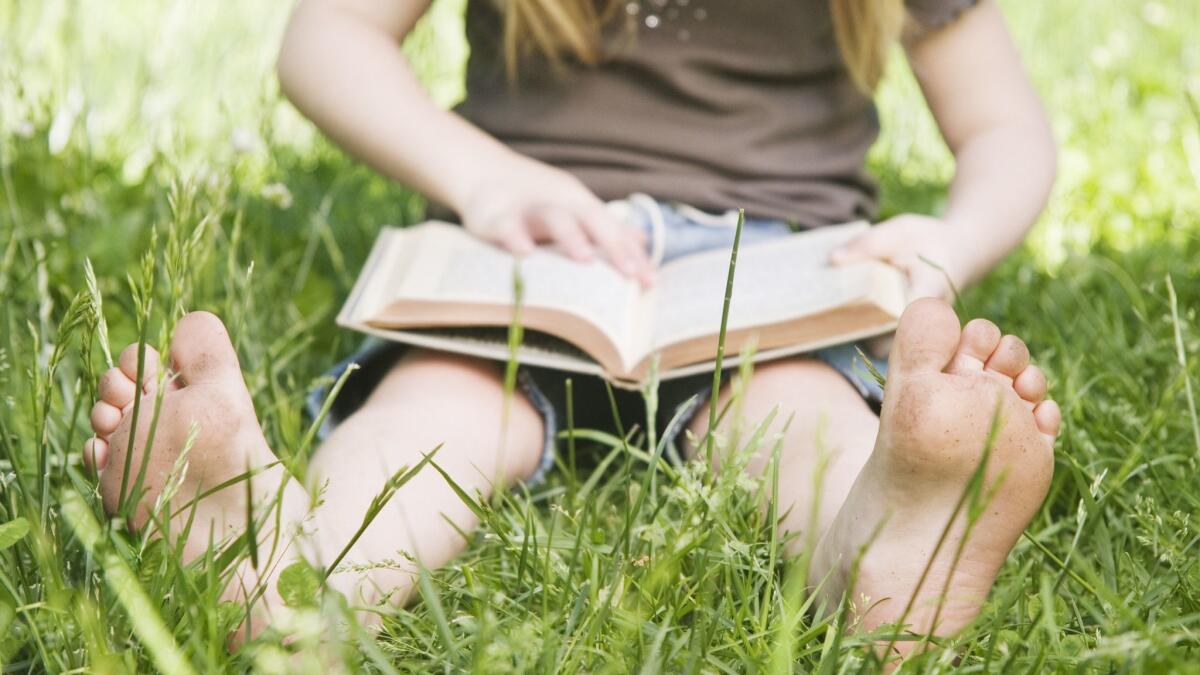 Hay muchos elementos que intervienen en la elección de un buen libro para un niño. Rimas divertidas y repetitivas que enredan la lengua, aletas para dedos curiosos e imágenes que reflejan al niño. Pero tal vez elegir el libro correcto no es lo más importante.
Mi madre, cuya propia madre murió cuando ella tenía cuatro años, fue criada por su madrastra. La malvada. La clase de madrastra sobre la que se escriben los cuentos de hadas. Ya fallecida, mi madre no sabía nada más allá del abuso extremo y la pobreza que experimentaba. Su casa no tenía electricidad, y mucho menos libros.
Sin embargo, una vecina, a quien mi madre solo le llamaba Sra. Barbour, le daba galletas dulces a cambio de leer lo que la mujer pudiera producir con palabras: un trozo de papel, un catálogo, un libro extraño. Mi madre a menudo hablaba de cómo la lectura y los libros, a los que se refería como sus amigos, revelaban un mundo que existía más allá de lo que veía a su alrededor.
Mi madre escapó de la brutalidad de sus primeros años y nunca renunció a los libros, ni siquiera cuando se vio obligada a abandonar la escuela en el noveno grado porque estaba embarazada. Y, entre mis recuerdos más preciados, no hay libros específicos, algo que a nuestro hogar nunca le faltaban, sino los sentimientos que sentí acurrucada en su regazo mientras ella me leía, y luego, yo a ella.
Mientras daba vuelta a las páginas gastadas de los libros que le rogué escuchar una y otra vez, ¿alguna vez pensó en el regalo que la señora Barbour le dio tan amorosamente? Mi madre, que no solo escribió e ilustró sus propios libros infantiles, también crió un hogar lleno de lectores, incluyendo tres escritores.
Entonces tal vez al final no importa tanto lo que leas. Solo que lo hagas. Algo que la señora Barbour obviamente sabía.
Una guía bilingüe que ofrece herramientas a los padres y educadores para ayudar a sus niños a leer al nivel apropiado a los 9 años, un indicador crucial para el éxito académico.
Sign up for our Book Club newsletter
Get the latest news, events and more from the Los Angeles Times Book Club, and help us get L.A. reading and talking.
You may occasionally receive promotional content from the Los Angeles Times.