Yes, the Oscar nominations are more 'diverse.' But they largely leave out Latinos
"Progress" is a relative term. In a field of Oscar nominations described by some as the "most diverse acting slate ever," the 93rd Academy Awards selected just a handful of Latinx nominees Monday morning.
It's true that this year's nominations marked a number of historic firsts. Viola Davis became the most nominated Black actress with her lead actress nod for "Ma Rainey's Black Bottom." Steven Yeun is now the first Asian American lead actor nominee for his work in "Minari."
Riz Ahmed holds the distinction of being the first Muslim to be nominated for lead actor for his role in "Sound of Metal." And Chloé Zhao is the first woman of color to be nominated for a directing Oscar.
Including 'Minari' and 'Nomadland,' there are multiple projects that scored historic 2021 Oscar nominations. Here's a helpful guide.
But what happened to Latinx representation?
"Latinx people make up at least 60 million of Americans," tweeted Jose Antonio Vargas, founder of media advocacy organization Define American. "They're the largest minority group in the USA. Why are Latina and Latino talent consistently left out of #OscarsNoms, especially in the acting categories?"
Although some probable hits scheduled for 2020, such as "West Side Story" and "In the Heights," were shifted to 2021, plenty of Latinx contenders were in play this year. But none of them appeared in the lead actor or supporting actor categories.
Among the nominees for documentary feature — including "Collective," "Crip Camp," "My Octopus Teacher" and "Time" — is "The Mole Agent," from Chilean director Maite Alberdi and producer Marcela Santibáñez.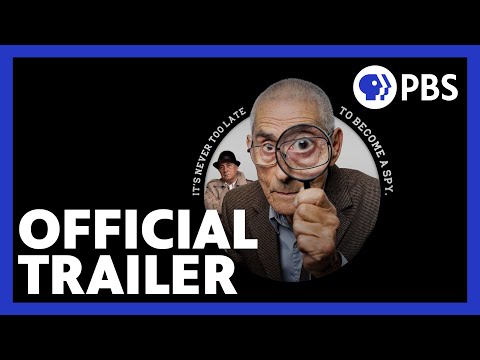 Trailer for "The Mole Agent"
Somewhere between an observational documentary and a spy movie, "The Mole Agent" follows 83-year-old Sergio Chamy, who is sent as an undercover spy to a retirement home. It also marks the first time a Chilean film has been nominated for documentary feature, and it makes Alberdi and Santibáñez are the first Chilean women nominated for an Oscar.
Alberdi and Santibáñez met up Monday morning in a Santiago living room, they told The Times over Zoom. They lit candles for luck, but didn't think they would score a nomination. Braced for tears of disappointment, they cried tears of joy (and surprise) instead.
"I think that, probably as women filmmakers, we are used to fighting with impossibles," Alberdi said. "As a woman in any field, I think, we have to [deal] with barriers and impossibles. And to be nominated for an Oscar, from a Latino filmmaker, and a documentary filmmaker, it's something that's out of your dreams."
The filmmakers are most proud, though, of the tangible effect "The Mole Agent" has had on Chilean society. In this year of isolation, they said, the film encouraged viewers to reach out to the senior citizens in their lives. One anonymous fan even sent flowers to the retirement home featured in the film.
The Latinx experience chronicled
Get the Latinx Files newsletter for stories that capture the multitudes within our communities.
You may occasionally receive promotional content from the Los Angeles Times.
Their step forward, however, was met with two big steps back: Not only were no other Latinx films nominated but those shortlisted for international feature didn't even make the cut — "The Mole Agent" included. (The Chilean film was shortlisted for both international feature and documentary feature.)
"La Llorona," a Guatemalan film by director Jayro Bustamante, and "I'm No Longer Here," a Mexican movie by director Fernando Frias, were shortlisted for international feature consideration in early February.
The former flips a Latin American legend on its head, delving deep into Indigenous genocide. The latter depicts the lifestyle of Mexican street gangs and explores what it means to emigrate out of sheer necessity. Both provided the academy with ample opportunity to highlight Latinx talent. Neither film scored a nomination Monday.
Aaron Sorkin is out (for directing), LaKeith Stanfield is in (for supporting actor) and all the Oscar morning surprises and snubs.
"We feel that we were representing — the three of us — a continent," Alberdi said of the movies. "They were super different films, but we really felt [like] a community. And I felt that we were moving together."
"It's sad that none of the three films made it into international," Santibáñez added. "We had our hopes up."
The films that did end up nominated for international feature film were "Another Round" (Denmark), "Better Days" (Hong Kong), "Collective" (Romania), "The Man Who Sold His Skin" (Tunisia) and "Quo Vadis, Aida?" (Bosnia and Herzegovina). This year's shortlist is very nearly as Eurocentric as last year's — which included films from France, Spain, Poland, North Macedonia and South Korea.
The international feature category has long had an embattled reputation for being a bellwether of the film academy's stance on representation at a global level. (Films from Sub-Saharan Africa, for instance, are consistently not nominated. That held true this year, when the Ivory Coast's acclaimed "Night of the Kings" didn't make it off the shortlist.)
"Wow what a disappointing result for Best International Film," tweeted film critic J Don Birnam. "@TheAcademy totally ignoring Latin America's three great films #OscarNoms — maybe Chile can win in Documentary."
As 2020 tied the previous year for most international feature submissions (93), critics kept a close eye on the category. Last year, after all, "Parasite" made history by winning both this category and best picture. But as the award season proves year after year, progress a complicated dance.
Get our L.A. Goes Out newsletter, with the week's best events, to help you explore and experience our city.
You may occasionally receive promotional content from the Los Angeles Times.