Anais Mitchell on the very public evolution of 'Hadestown' in the digital age
Anais Mitchell has been living in "Hadestown" for 15 years. The indie folk singer-songwriter never intended to linger so long, writing a musical that would travel — slowly — to Broadway and rack up 14 Tony Award nominations.
"I had no idea that it would have as long a life as it's had," says Mitchell, now 38. And because "Hadestown" has been shaped in the digital age, its evolution has been very exposed. Reviews of the work-in-progress have been posting online for years, and tracks from its two early albums continue to collect streams on Spotify even though the original Broadway cast recording still has not been released (more on that later).
"This development has been very public, and all of these drafts have been out there in the world," Mitchell says. "What's tricky now is, these days, everything is recorded, and there's not a lot of privacy. People have really been witness to the creation of this thing."
In other words, the very vulnerable process of writing and revising has been done for all to see — critics, colleagues, fans, haters — in real time, for years and years, in a way that is remarkable even for risk-averse, tryout-happy Broadway.
"That's just part of the world we live in now," Mitchell says, shrugging at the new reality of creating and re-creating in the time of social media. "I guess we just have to get comfortable with it."
"Hadestown" reimagines the Orpheus and Eurydice myth during a post-apocalyptic depression, when jobs and optimism are scarce. Though the sensible singer Eurydice has fallen for the idealistic musician Orpheus, she longs for the financial prosperity promised in the titular factory town, cruelly ruled by industrial magnate Hades and loathed by his wife, Persephone.
The epic is simultaneously a narrative musical and a howling blues concert, with its seven-piece band positioned on a stage reminiscent of New Orleans' Preservation Hall. The lyrics, loaded with metaphors and aphorisms, fire off honest observations about art versus commerce, pragmatism versus idealism, and the struggle to love amid jealousy and doubt.
While also touching on climate change and labor unionizing, "Hadestown" most movingly reframes the Greek tragedy as a tale of hope: Even after repeated failure, the human inclination is to get up and try again.
Fitting this feast of themes in a two-and-a-half-hour musical is an arduous ask for any composer-lyricist, especially one who insists on a nearly five-octave vocal sprawl. Yet such were the ambitions of "Hadestown" when it first sprouted in Mitchell's mind in 2004, while the Vermont native was making her second album.
With the help of musician friends, she debuted "Hadestown" as a song cycle in 2006, packing a few props and set pieces into a silver-painted school bus to perform across the state. A studio recording — with Ani DiFranco and Bon Iver frontman Justin Vernon in the cast — was released in 2010, earning a Grammy nomination for its packaging and a growing cult following.
"I'd receive mail from people who had a relationship with the songs that I would've never expected," Mitchell says. "More than one person who was dealing with addiction, or working with people dealing with addiction, talked about how the story resonated with them. It's fascinating."
That concept album also became a magnet for key collaborators. It resonated with Rachel Chavkin, the Tony-nominated director of "Natasha, Pierre & the Great Comet of 1812," who began developing the musical with Mitchell in 2012, as well as with Patrick Page and Amber Gray, who chased down roles in the off-Broadway staging.
"There's something so magical about it that right after listening to it for the first time, I immediately replayed the whole thing again while reading the lyrics," says Gray, who nabbed the role of Persephone, the goddess of nature who begrudgingly spends half of the year in the underworld with her husband, Hades.
"I was just floored — I had never heard anything like that on a stage before," says Page, who auditioned for Hades. "The score has the lowest G [note] on the piano — wow, that's extraordinarily daring writing! Similarly with the incredibly high notes she gives Orpheus. Anyone composing on the piano would call that crazy, but luckily she wrote this on the guitar and put down what she had in her head."
But what she had in her head, though "gorgeously sung," was "static," as "there is little in 'Hadestown' that qualifies as specific action," wrote the New York Times of that 2016 production. New York Magazine agreed, calling it "more of an illustrated pop concert. … The songs are sung and the story is told, but rarely are the two things one."
So Mitchell continued to modify, clarifying the plot without compromising the poetry. She routinely revised in a solitary drum closet in the Gowanus neighborhood of Brooklyn. Inevitably, doubt came in.
"It's very joyful to collaborate with Rachel and these actors and designers, but most of the time, it's me alone in there all day, and I'm very slow," Mitchell says. "I'd maybe make one good rhyme — which means two lines — and feel like, 'OK, that was a good day.'
"I definitely had thoughts like, 'I should do something else. Anything else would be better for the world, because this is ridiculously hard,'" she says. "It's a privilege to make art, and it's no fun to listen to any artist complain about how hard it is to make art, but it is hard. Behind that big smile on opening night is thousands of hours of frowning alone in the trenches of their mundane craft."
As the production traveled after its off-Broadway run to Canada and England, some songs got only minor adjustments. "Why We Build the Wall," in which Hades explains how building a border is the secret to a region's wealth, was written a decade before the Trump presidency, "and I'd like to think that song won't be relevant in another 10 years," Mitchell says.
HEIDI SCHRECK: How she's turning over 'What the Constitution Means to Me' to another actor »
Other numbers get major overhauls. "The 'Epic' songs were the bane of my existence!" she says, laughing. "I've rewritten those songs hundreds of times. I should make a book, because there are dozens and dozens of stanzas that didn't get used."
She drafted those tracks when she was younger, she says. "There are definitely things I wrote in my 20s — when there's no editor in you yet, and it's all just flowing out — that I would never write now."
Revisions have always been part of the stage musical. Unlike a movie or a TV show, which is traditionally unveiled as a final product on a specific date, theater pieces usually debut in stages — as readings, workshops and out-of-town tryouts before ultimately being brought to Broadway.
That development process, aimed at ensuring a polished production that can attract up to 2,000 ticket holders per show, is often coupled with an original cast recording to promote sales and to be logged for posterity. In the digital age, these phases — and the changes along the way — are more public than ever.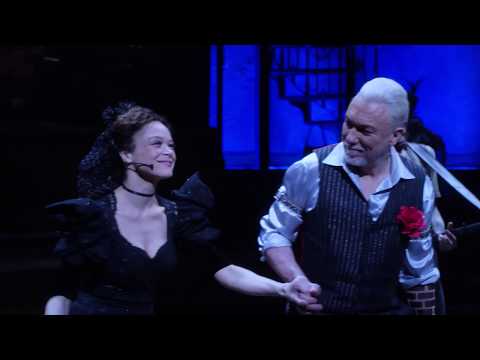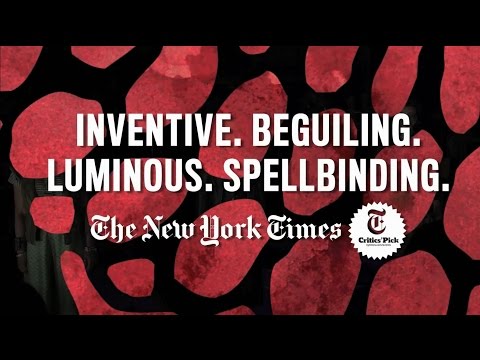 Longtime fans first met Page's Hades and Gray's Persephone in the off-Broadway live recording. What if they prefer that version's Orpheus and Eurydice, now played by different actors?
Which last line of "Road to Hell" reigns supreme: "It's a love song about someone who tries," as sung by Chris Sullivan in 2016, or "We're gonna sing, we're gonna sing it again," as sung by André De Shields on Broadway?
Even Michael Chorney, who first arranged Mitchell's music for his seven-piece band Magic City and still plays in the band on Broadway, mourns lost songs from a decade ago, including "Everything Is Written," a poetic meditation of how one's fate is written in the stars.
"I'm kind of a musical packrat, so it's like, 'No, not that one!'" he says with a laugh. "There is some gorgeous music that's just no longer part of this show, but those sacrifices had to be made. And Anais is a serial reviser. She worked on this until literally the very last minute before the show got locked."
REVIEW: In Lucas Hnath's new 'Dana H.,' a kidnapping survivor's truth hides in the shadows »
Mitchell's instinct to tweak makes "Hadestown" a piece of meta theater, according to its arranger and orchestrator, Todd Sickafoose. "It's a show about telling stories over and over again, and the main character is writing a song and has all these different versions of it as he goes, just like Anais has," he says. "Plus, it's a story from Greek mythology, and there's no definitive version of those stories either."
Rather than feeling self-conscious or apologetic about fans' comparisons between the various versions, Mitchell is empathetic and even excited by such intimate conversations about the music.
"I'll see people on Instagram or Twitter saying, 'What happened to 'Epic III?!'" she says. "I completely get that people have a relationship with the old stuff, and if anyone who prefers a song from off-Broadway instead can listen to that version if they want to. They have options."
That final option — the original Broadway cast recording — is still in the works. Rather than debuting all 40 numbers of the musical at once, 13 tracks will be available digitally by this Friday, ahead of the Tony Awards on Sunday. Collections of songs will be released throughout the summer, in batches, centered on a particular character, until the entire album is available.
This unusual strategy was not the initial release plan. However, after three days of ambitious studio sessions — in a room subdivided into individual transparent booths, allowing musicians to be recorded separately and still see one another while performing — the meticulous step of mixing is taking longer than anticipated.
"We decided to delay the release of the complete album because we felt it's really important to get the sound right," says David Lai, the album's producer. "With these recordings, it's easy to capture the fidelity of quality sound and intimate vocals, but not the truth of a live musical. We're trying to get the best of both worlds: a visceral performance with studio-album quality that conveys the emotional impact of the show, as if you were at the Walter Kerr Theatre."
Mitchell knows it will be worth the wait, especially for a sung-through show. "I love the democratic nature of it, that any kid can get a hold of that soundtrack and listen to it, learn from it and be moved by it," she says. "A lot of people are not going to have the money to see it in the theater, but they can still experience it as if they were there."
After 15 years of living there, "Hadestown" isn't an easy place to leave. "I'm proud of how much the work has been, how hard it's been and how long it's been," Mitchell says, humbled by those who stand in line for tickets overnight and dress up as characters to visit the stage door.
"The show is so much bigger than me, bigger than any of us who have worked on it, and it belongs to everyone now," she says. "It's given meaning to my life for so long, which is the trippy thing about being done with it. It is a little scary to look out at, well, what's next?"
Well, besides new solo music and performances as part of folk supergroup Bonny Light Horseman, Mitchell says she may never be completely finished with "Hadestown."
"I'm still gonna rewrite those 'Epic' songs," she says, laughing. "Maybe for a national tour, I'll change a few things. Rachel Chavkin knows. She's horrified."
THE CRITIC'S TAKE: Why 'Hadestown' deserves the Tony for best musical »
Get our L.A. Goes Out newsletter, with the week's best events, to help you explore and experience our city.
You may occasionally receive promotional content from the Los Angeles Times.