Thor and Squirrel Girl are going where no Marvel superheroes have gone before: high school theater departments.
Marvel Entertainment and theatrical publishing and licensing company Samuel French announced on Monday the launch of Marvel Spotlight, a new collection of stage scripts featuring Marvel characters in contemporary situations.
Crafted specifically for the high school demographic, the one-act plays explore universal challenges facing today's young adults, such as adjusting to change, the importance of responsibility and being true to oneself.
"Over the last 80 years, the Marvel Universe has grown to inspire billions across the globe by telling relatable, personal stories reflecting the world outside our window," said Stephen Wacker, Marvel Entertainment's vice president of creative and content development, in a statement.
"With these amazing plays and this uncanny group of talented playwrights, we hope to give the next generation of Marvel fans a chance to bring those stories to life and explore what it means to be a superhero right in their own backyard," he continued.
The first set of plays — and their covers designed by Erica Henderson — were unveiled Monday. "Hammered: A Thor & Loki Play" by Christian Borle follows teenage Thor and Loki as they compete for the favor of their parents through Asgardian rites of passage.
"Squirrel Girl Goes to College: A Squirrel Girl Play," by Karen Zacarías, which features Doreen Green as she attempts to reinvent herself and make "normal" friends at a new school. And "Mirror of Most Value: A Ms. Marvel Play," by Masi Asare, chronicles Kamala Khan as she learns to accept herself and her imperfections to become the hero of her dreams.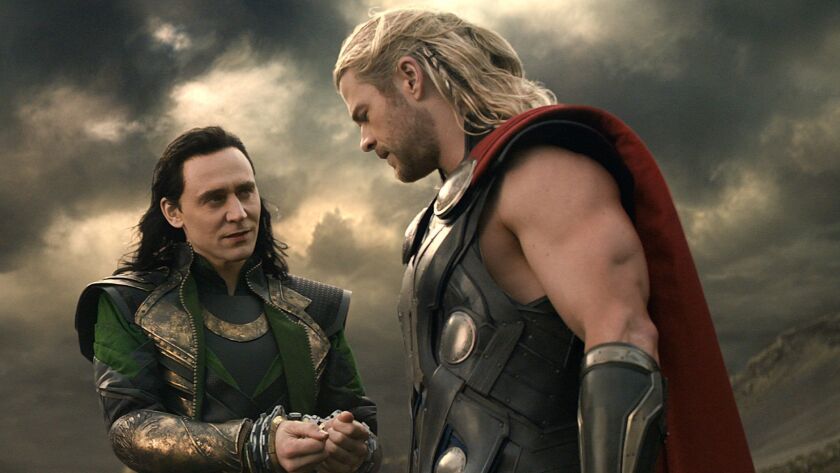 Over the last 18 months, the trio of playwrights have been fine-tuning their scripts and testing them on high schools nationwide.
"We were all keeping these secret identities — it was very superhero-ish," said Zacarías, who chose to write for Squirrel Girl from a selection of offered Marvel characters.
"This girl kicks butts and eats nuts! And she's never been defeated — even Dr. Doom cannot withstand her charm and intelligence and can-do attitude," the "Native Gardens" playwright told The Times on Monday.
"In this play, she's a little vulnerable from changing schools. She's trying to figure out the right thing and has great intentions, but she makes mistakes," she added. "I wanted to touch on the fact that she's sometimes a little lonely, and that's something about her that we don't get to see as often."
The play about Ms. Marvel spotlights her cultural background.
"She's a 16-year-old Pakistani American Muslim girl who lives in Jersey City, and her heritage is very important to her," said Asare, who also wrote the lyrics of "The Family Resemblance."
"In the play, it's her immigrant mother who helps her figure out what it means to be true to herself as a person and as a hero," she added. "I hope we can take away something about how holding true to who we are and where we come from is the source of our power."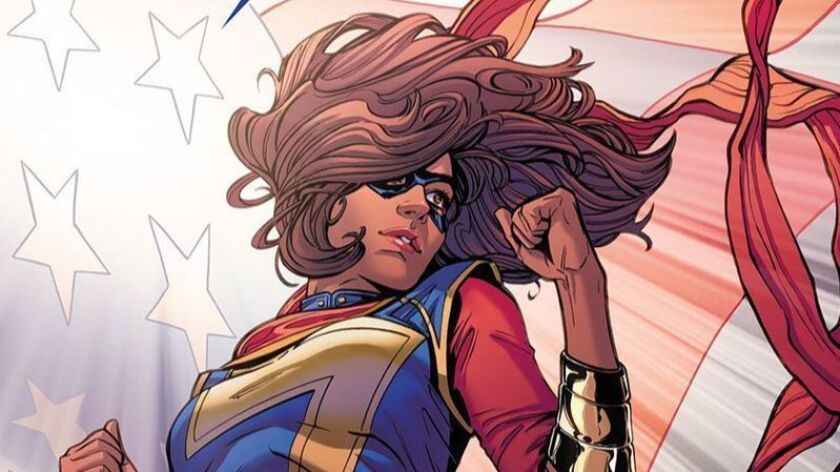 In addition to providing new character insight, the plays can help teens sharpen their stage skills.
"A lot of young actors don't get the opportunity to hone their comedy skills like tone and pacing, so this could be a fun exercise," said Zacarías, whose Squirrel Girl script features a Greek chorus (of squirrels), musical improvisation and even a dance battle.
The Marvel Spotlight scripts are licensed at $75 per performance for one play or $125 per performance for two or more plays. They have been created with all types of educational institutions and student bodies in mind.
"You can put them on with a fun group of friends in any basement, or add all the bells and whistles in your school auditorium," said Zacarías.
Plus, the plays are intended to be inclusive, as most roles do not have specific casting requirements regarding race and gender. Some exceptions: Asare's author's note asks that Kamala Khan and her mother are played by female-identifying actors of color wherever possible, and that productions consult a Muslim woman who wears a hijab for a secondary character's costume. Such requests have been granted in the pilot productions so far.
"Those stories don't get told onstage much, and to see how beautifully and lovingly the costumes were done made me so happy," said Asare. "Some South Asian students told me, 'This dynamic is exactly what my family is like,' and that meant so much to me."
"Students who didn't necessarily know that much about this background can learn, and it's not something you just see on the news," she concluded. "That's something — and it's about time."
Twitter: @cashleelee
---