Otis College of Art and Design President Bruce W. Ferguson departs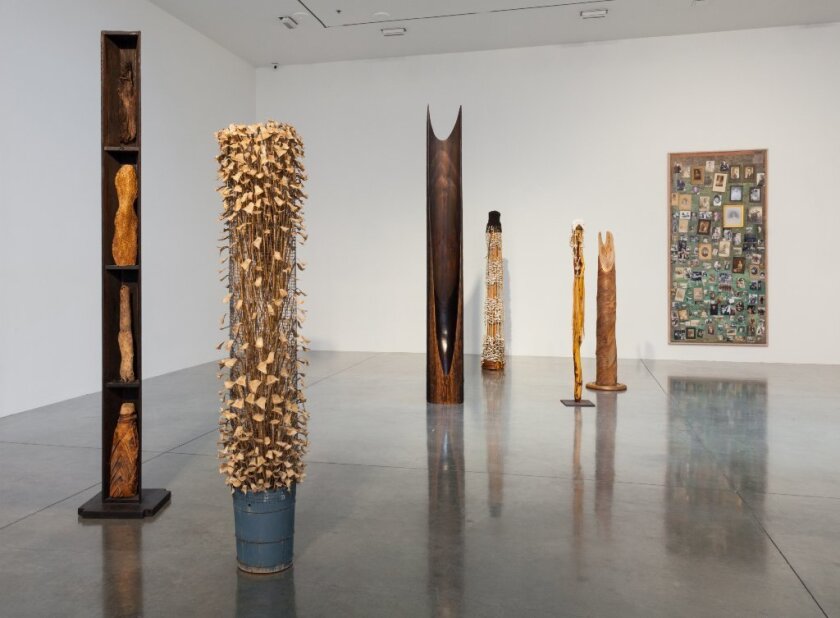 Otis College of Art and Design President Bruce W. Ferguson has stepped down, ending a four-year run, the school said Thursday, and former provost Randall Lavender has stepped in as interim president.
"Due to a number of contributing factors, the trustees of Otis College felt that a change in leadership was necessary in order to move the college forward," Jeffrey Perkins, Otis vice president of communications and marketing, said by email.
The sudden departure is unrelated to the recent college admissions scandal involving wealthy business executives and Hollywood actresses, the college said, nor is it related to sexual misconduct or ethics violation of any kind, although Otis would not offer any other information about the leadership change.
"Bruce's presidency contributed to Otis College in a number of important ways and sought to bring more people to Otis opportunities," said a letter from the board of trustees to alumni Thursday. Ferguson was credited with initiating an L.A. summer residency program that brings international professional artists and designers to work on the Otis campus for a month.
Lavender is "a nationally and internationally exhibited artist whose works in oil on panel and sculptural tableaux are included in dozens of public and private collections," the letter said. He has been affiliated with Otis since 1983 and was appointed provost by Ferguson, serving from 2015 until September 2018.
OTIS: What's on view at the college's Ben Maltz Gallery »
In 2016, Otis completed a $50-million expansion that included the college's first residence hall, accommodating more than 200 students. The expansion also included an academic building for the fashion design department, which used to be in downtown L.A.
The college is celebrating its centennial this school year. Partly noting that milestone, the Los Angeles County Museum of Art's satellite gallery at Charles White Elementary School (formerly the Otis Art Institute) has an exhibition about artist White, formerly head of the college's drawing department. "Life Model: Charles White and His Students" will be on view until September. The California African American Museum in Exposition Park this month debuted "Plumb Line: Charles White and the Contemporary," and LACMA is showing "Charles White: a Retrospective."
Otis trustees will begin the search for a new president in the next few months. They will consult with faculty, other staff and student representatives, the college said.
---
Your essential guide to the arts in L.A.
Get Carolina A. Miranda's weekly newsletter for what's happening, plus openings, critics' picks and more.
You may occasionally receive promotional content from the Los Angeles Times.